Sometime last fall I fell in love, hard, with salted caramel. So when I saw these in
Martha Stewart Cupcakes
I died.
Step One: Make Cupcakes

I made these on Saturday while I was doing the pumpkin cupcakes and left the decorating til Sunday. The recipe for the batter was very simple, but filling 60 liners took a while.


60 mini cupcakes waiting to go

Step Two: Prep Cupcakes for Filling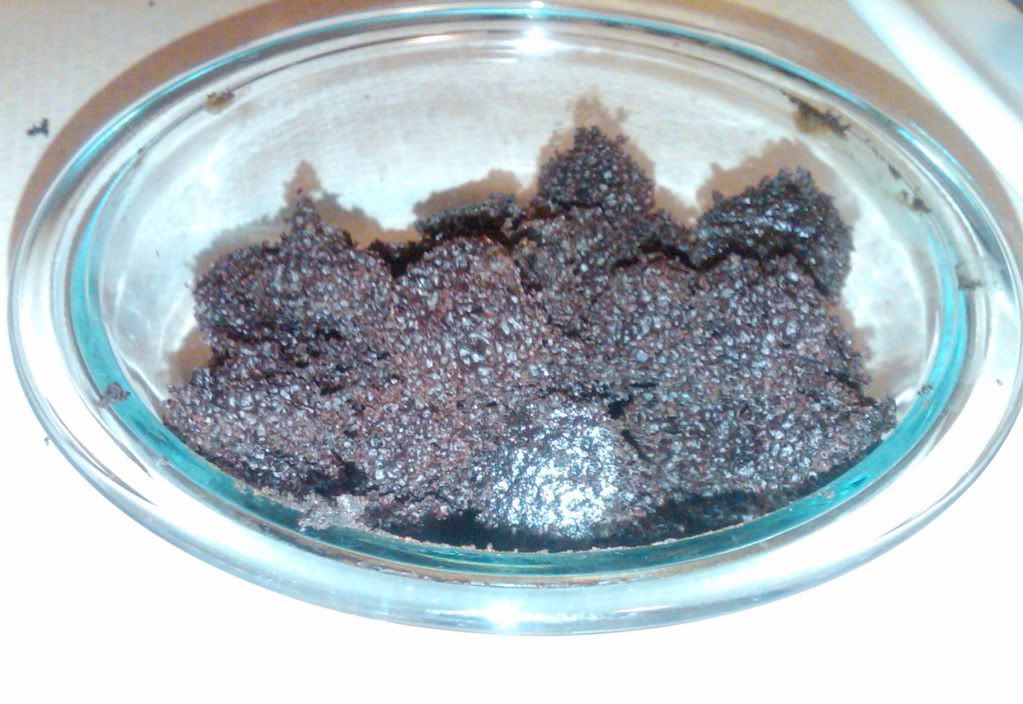 Cut little wells with a paring knife. Martha says to discard scraps. No way, those are snacks for hubby (and me, too)

Step Three: Don't Burn the Caramel

It took me three tries to get a good caramel. The first time I followed the directions and tried to get the caramel to 360 degrees. At around 330 degrees it started to burn. The second time, I messed with the candy thermometer and somehow the reading was off, so burnt sugar again. The third time, I watched it very, very closely, which brings us to...

Step Four: Caramel Sauce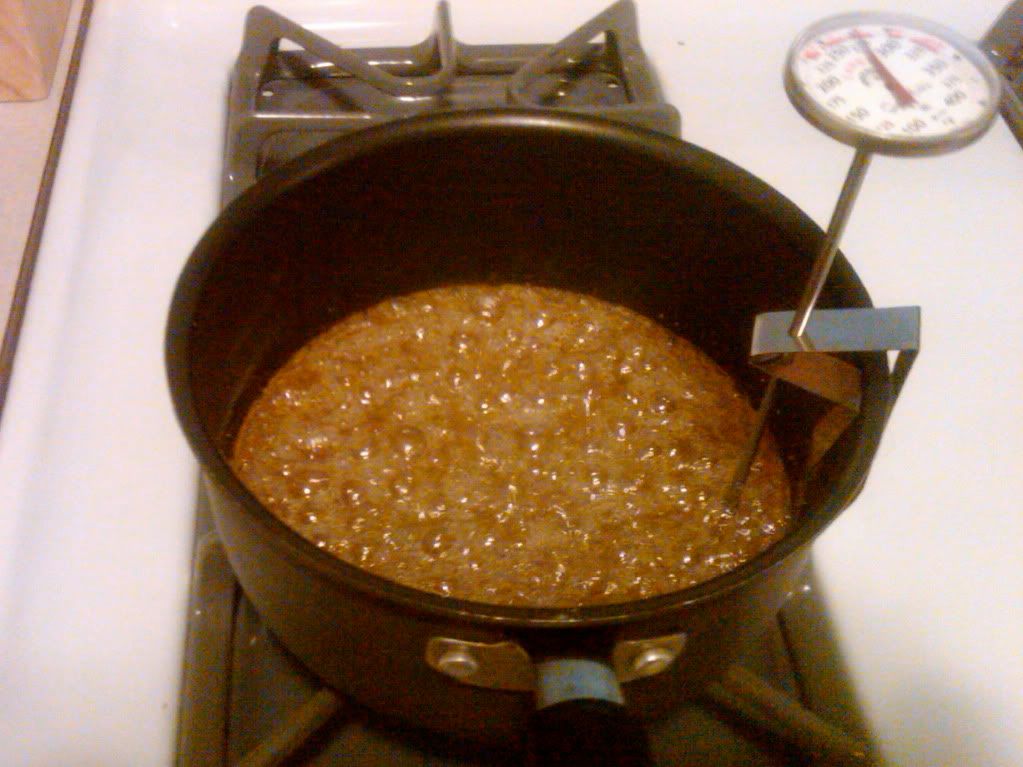 Success!! and oh so yummy! I had plenty left over after filling the cupcakes and it is delicious on a spoon.

Step Five: Fill the Cupcakes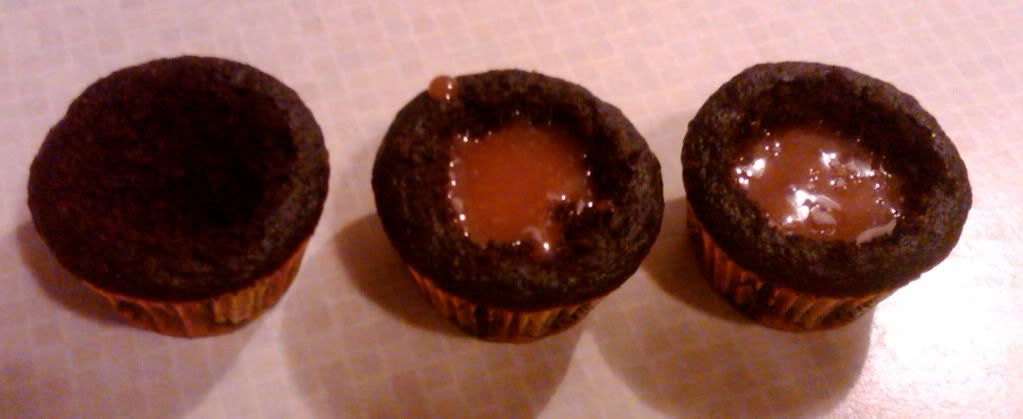 hollowed, filled, and a little fleur de sel sprinkled on top. I'd recommend letting the caramel cool and become a little hard to pour. The easier it is to pour, the more it will soak into the cupcakes and make the liner hard to remove.

Step Six: Frost the Cupcakes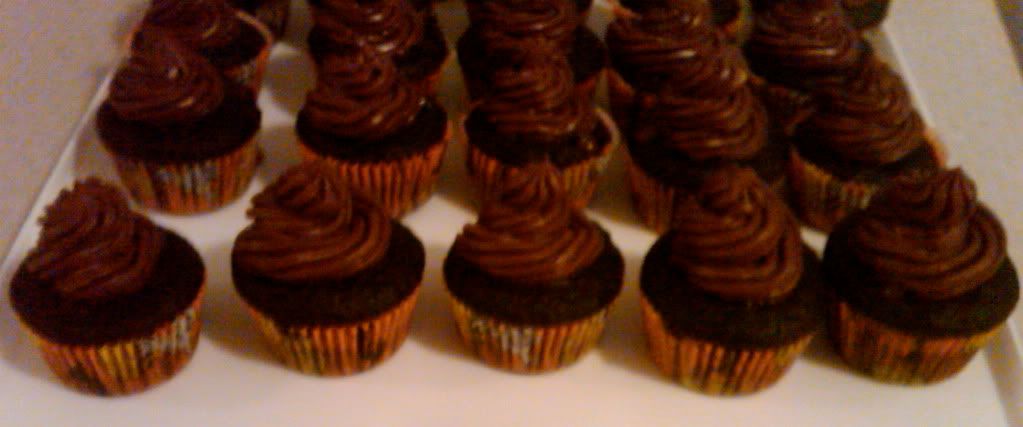 mmmmm. The frosting was a little complicated. It involved melting cocoa powder and melting chocolate chips, but it didn't require 30 minutes of beating like other buttercreams I have made. The recipe in the book makes 5 cups!! I halved it and had the perfect amount. I also made the frosting before beginning the caramel sauce so it would be ready to do as soon as they were filled. Finish off with another sprinkling of the fleur de sel.

Step Seven: Eat the Cupcakes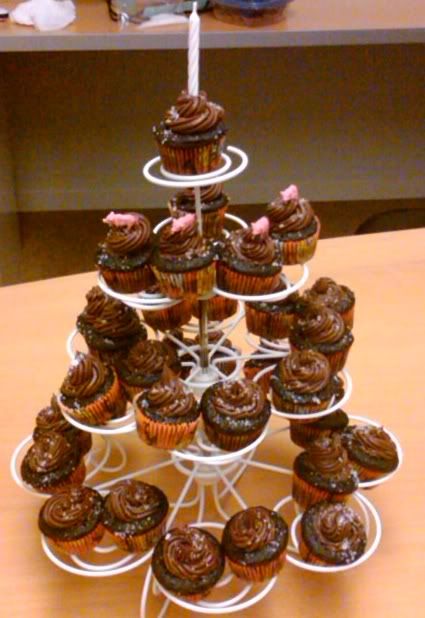 add little pig decorations for boss' birthday (said boss loves pigs)