Do you ever feel like making brownies just so you can eat the batter? Then make these!!
The recipe that should have been my August challenge involved nectarines -
get it here
- but since I have not enjoyed my last few baking attempts with peaches I decided to choose another recipe from the issue.
No-Bake Fudge Brownies
- here we go.
Always have to start by prepping your pan - this time line a square baking dish with plastic wrap.
Then start to melt your chocolate and evaporated milk together.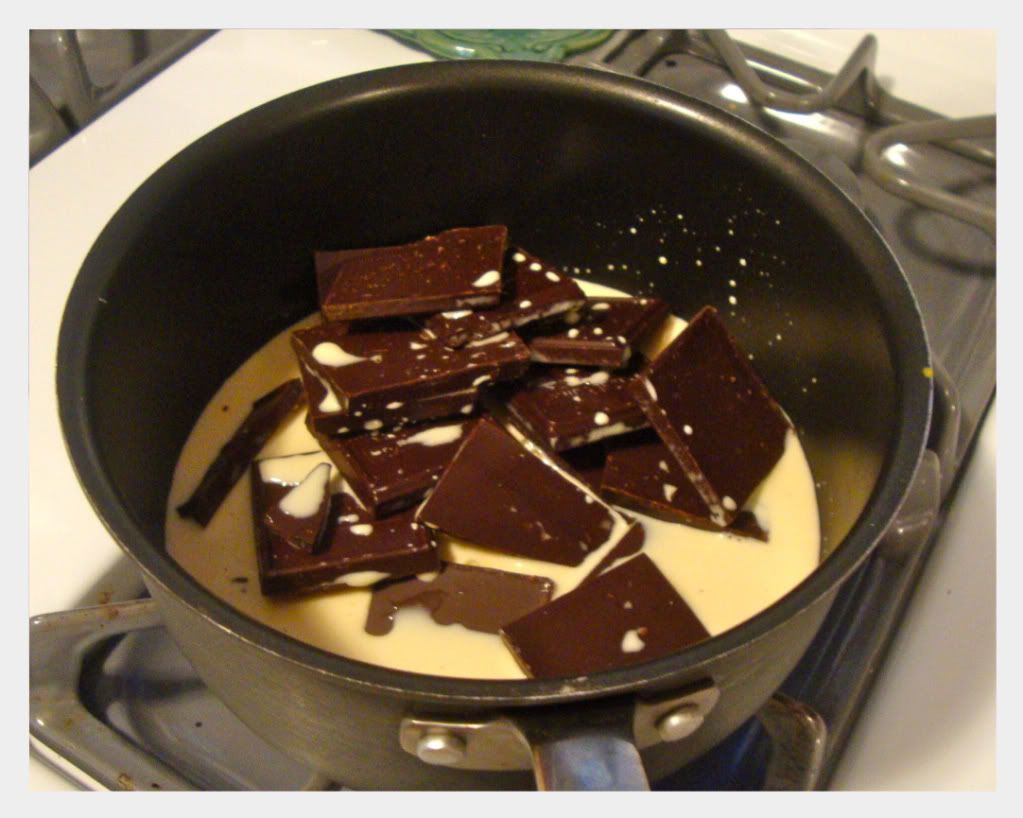 Once that is all melted and incorporated, add your vanilla and reserve 1/3 cup of the chocolate sauce.
Grind your cookies (the recipe calls for chocolate wafers, but it is much cheaper to use oreos) then add sugar and salt. I omitted the coconut and peanuts, but this is when you would add them.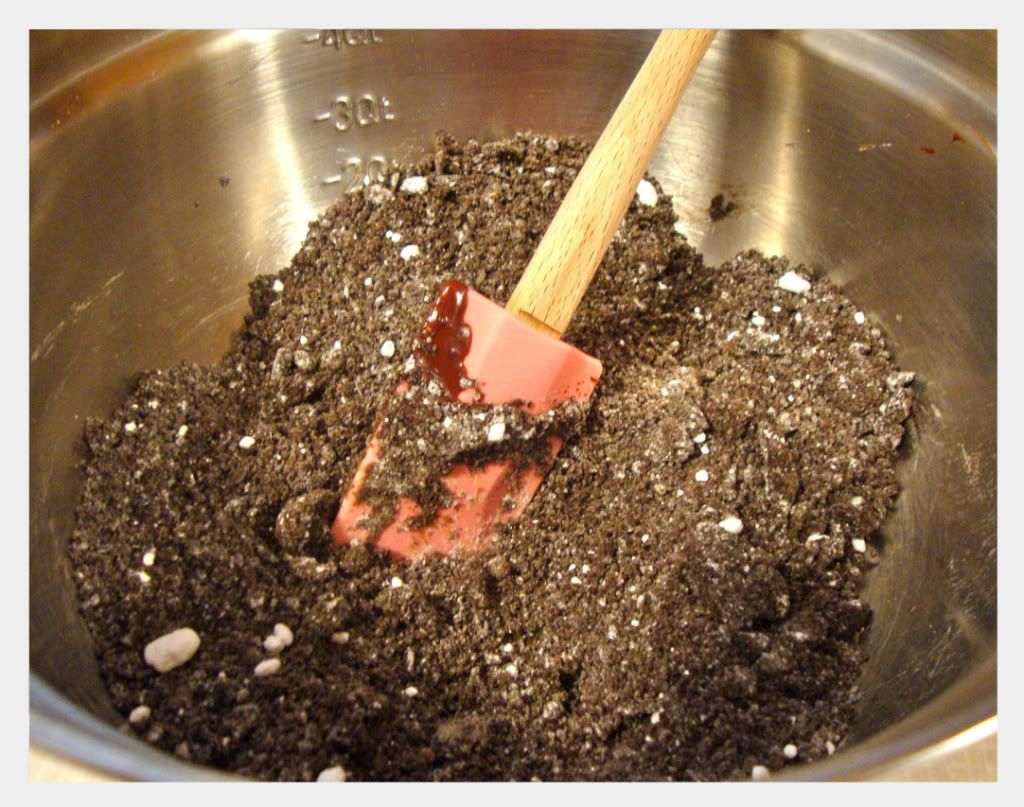 Then add your chocolate sauce and stir to combine.
Pour your batter into the baking dish and then spread the reserved chocolate sauce on top. I thought it was just going to blend all together but the sauce actually stayed on top as I spread it around. Again, if you are using coconut and peanuts, you would sprinkle the rest on top now.
Pop it in the fridge for 2 hours and then slice. Martha says to cut 24 brownies but I don't know how to get more than 16 out of a square pan.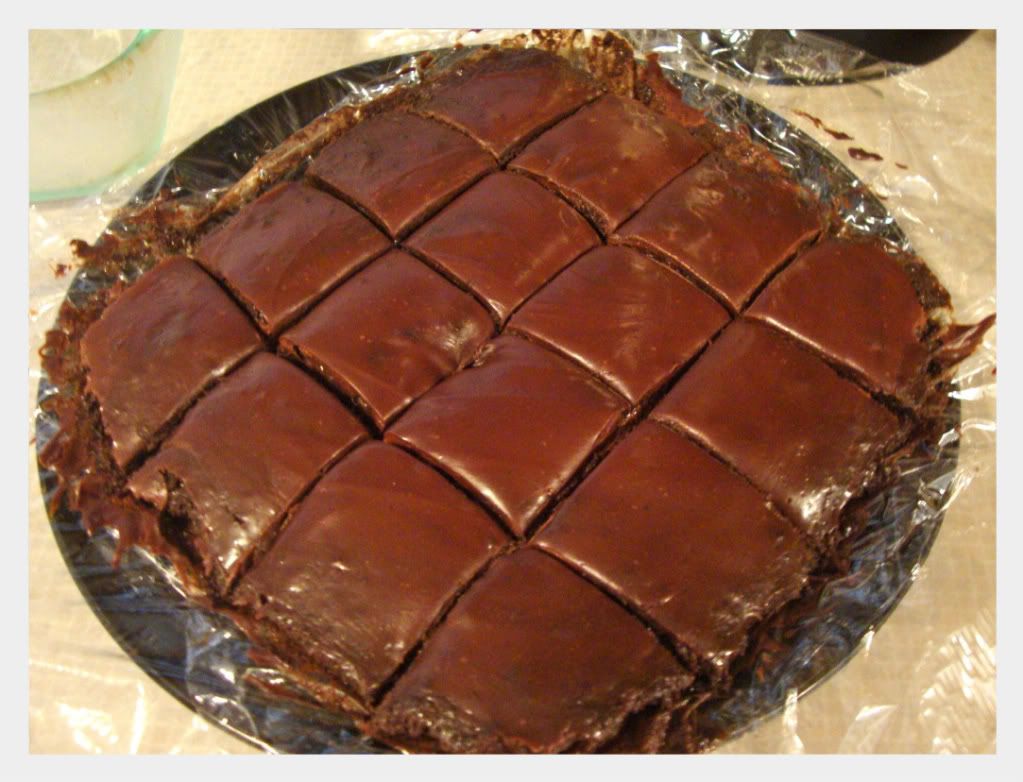 These were really good. Eat them cold from the fridge and it is much more like fudge. Let them come to room temperature or microwave them and it is ooey, gooey goodness. If only I had had vanilla ice cream, I think that would have been the perfect combo.