I'm off to Denver today to visit my Aunt and her family and I thought it would be fun to share what I'm taking in my carry on! I haven't taken a flight that was longer than 2 hours since I was a kid so I am a little nervous about how I'll handle a four hour flight! Thank god it is non-stop.
I found this bag right before my holiday travels started this year at target for like $12. It is a great size and it has lots of compartments for all my stuff.
Inside I have my travel itinerary and most importantly my laptop:
I rented The Blind Side on iTunes to watch on the plane and I'm debating between Precious, Coco Before Chanel and The Private Lives of Pippa Lee for the return trip.
The other electronics I'm taking are my camera, phone, iPod and Nintendo DS.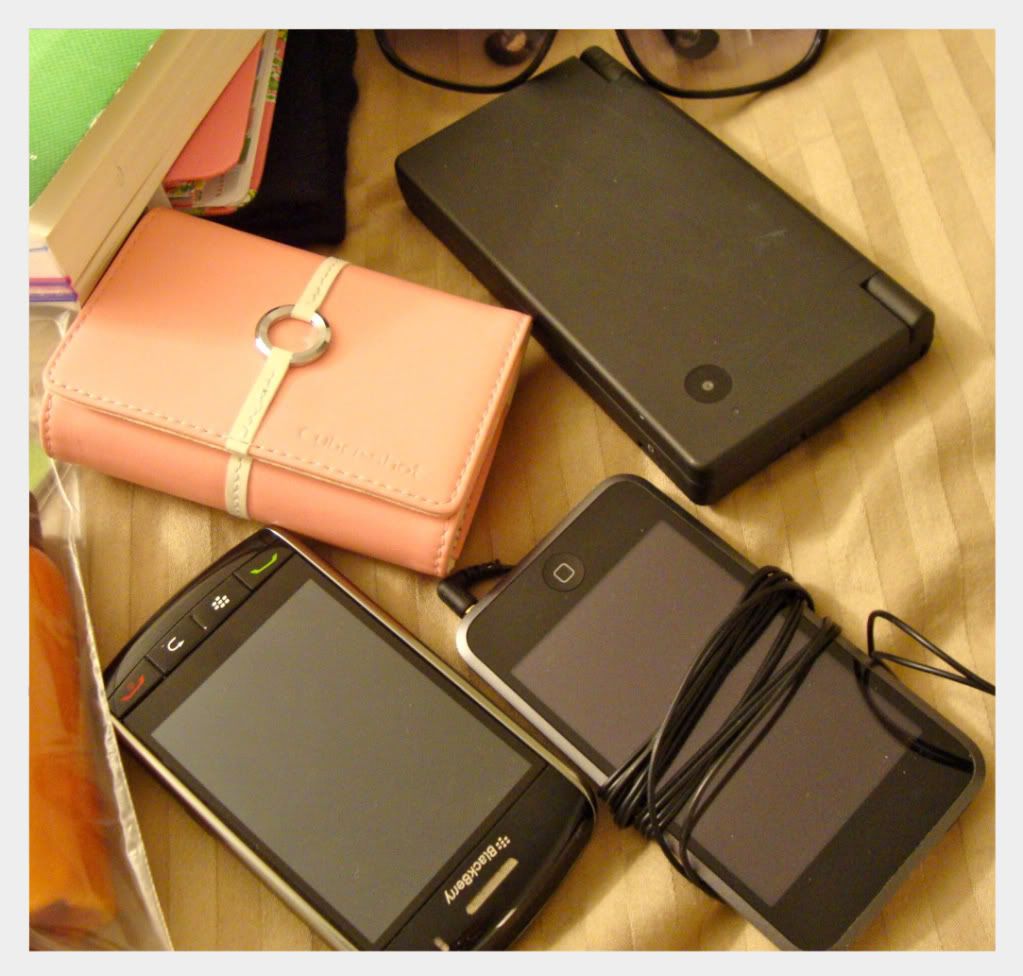 Then I have my creature comforts: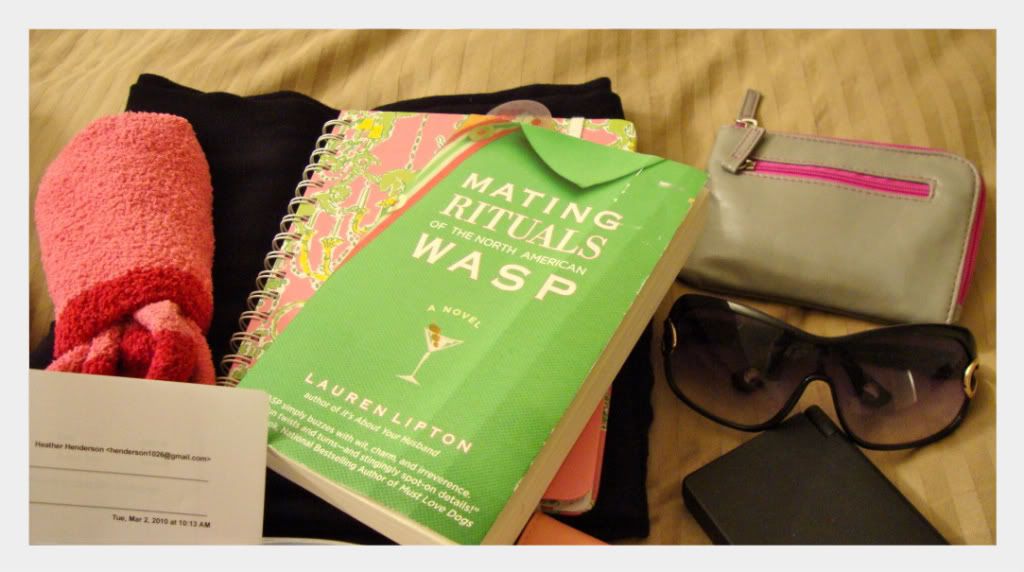 A mini blanket (it is actually a faux pashmina I got at the Charlotte airport for $10 years ago. I've washed it so many times it is all fuzzy and cozy), some fuzzy socks, my sunglasses (great for napping), my wallet, my Lilly planner and my book. I'm currently reading
Mating Rituals of the North American WASP
. I'm 1/3 through - it is a cute book so far based around a set of unusual circumstances and the hi-jinx that ensue.
Do you notice the absence of magazines? This is the first time I am traveling without any. I wanted to make my bag lighter and since I subscribe to so many blogs I know I'll have lots of reading everyday.
And finally, my make-up bag, transferred to a quart size ziploc.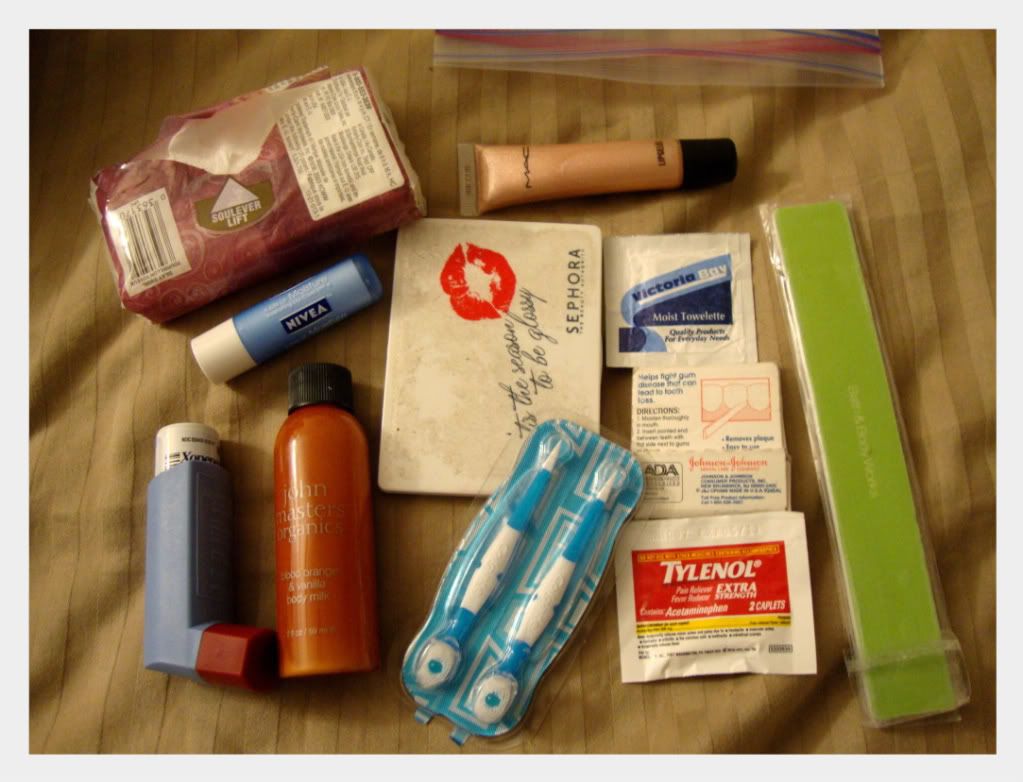 tissues, lip balm, my inhaler (I have asthma and I never want to be without it!),
John Masters Organics Blood Orange & Vanilla Lotion
- this smells soooo good, MAC Resort Life Lip gelee, mirror, those wisp things (I haven't used these yet but my mouth always feels icky when I travel), a hand wipe, some toothpicks, tylenol, and a nail file.
I'll try to post once or twice from my trip, but my main focus is spending quality time with my cutie pie cousins, they are 3 1/2 and 15 months and I am going to eat them up!!