Up until now, my mantel has served a very important purpose in our apt - my husband used it to store his wallet, watch, keys and misc. junk at the end of the day. Ahhh! It drove me crazy. Every Christmas I'd steal it back, but after the decorations get put away, he would inevitably take it over once again. 2010 is the year of reclaiming the mantel. I knew I had to act fast so he couldn't get to it before I did.
Last Friday I went to Homegoods with two things in mind: Mantels and Valentines. And Homegoods treated me right. The centerpiece of the whole mantel is the awesome mirror I found for $40. Love it!!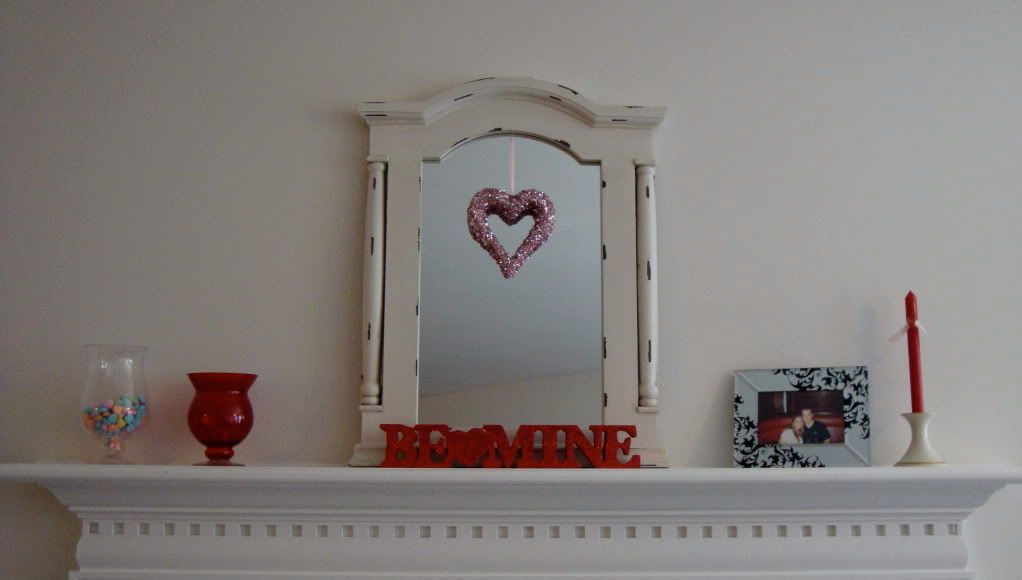 The clear glass was $5 and the red one was $3. Right now the clear has conversation hearts in it and the red has a tea light. The red will probably go away for spring, but the clear can hold any seasonal item throughout the year.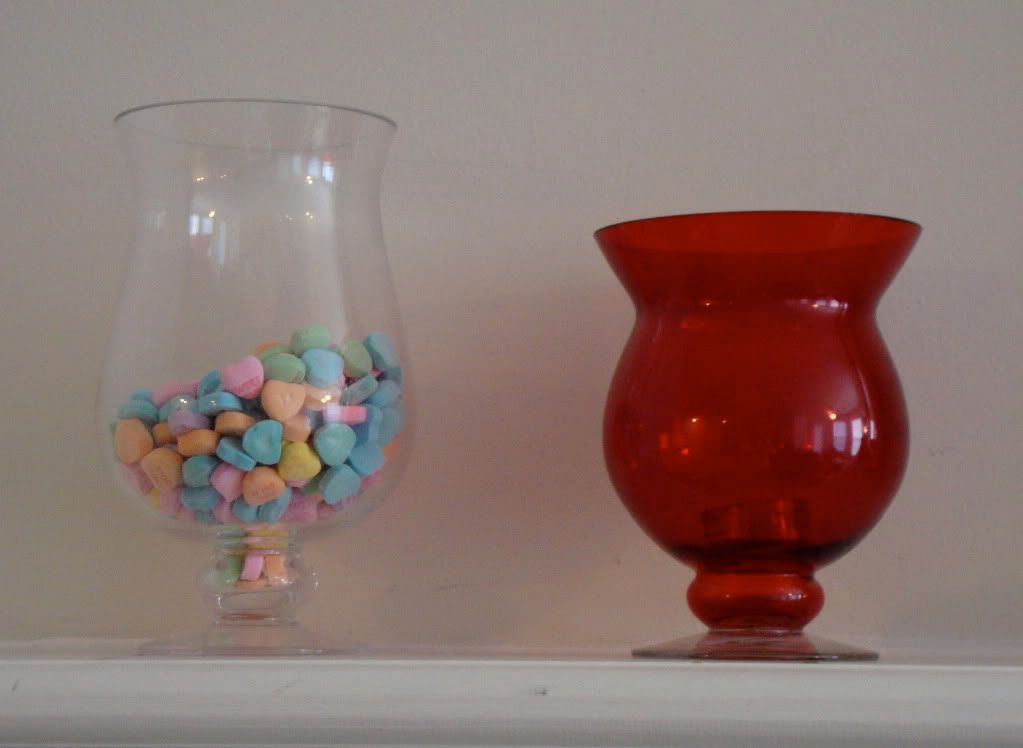 The candle stick is one of my family pieces. Sadly, the other candlestick broke in transit :( I used to have the photo in our bedroom, but it works well for the holiday esp. because we are sitting at a red banquet.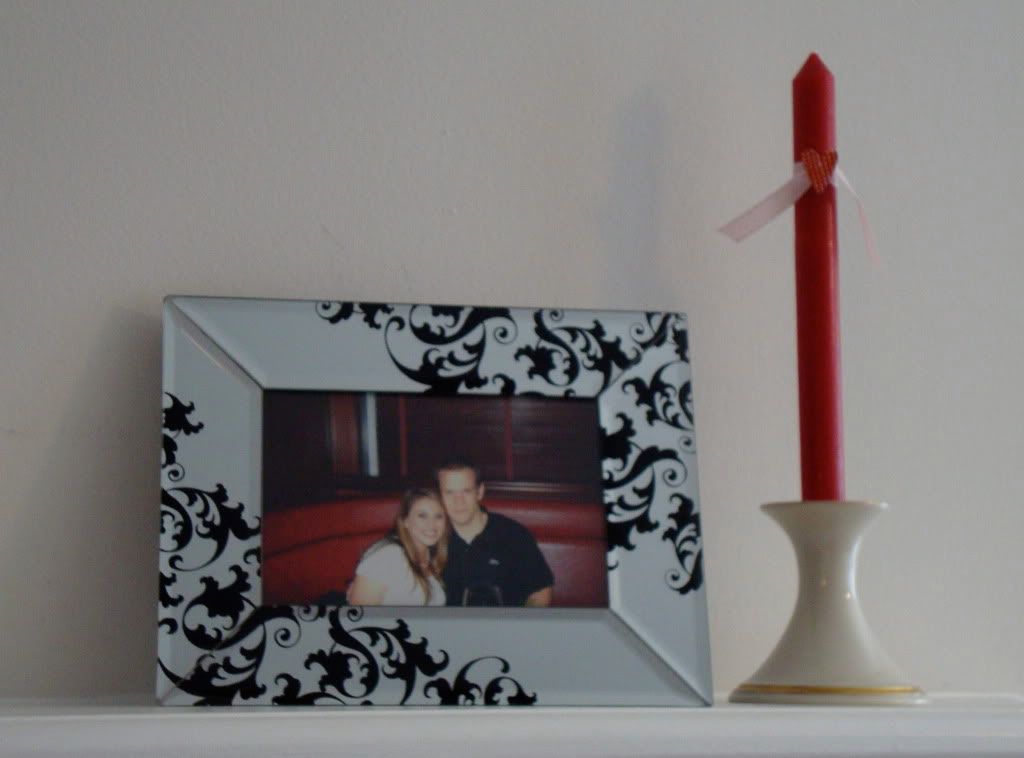 The be mine sign was another homegoods find and the pink heart came from michaels.
I'll still be on the lookout for both seasonal and permanent pieces to add - I'd like it to be a bit more full. I'm just so happy that it's mine and it's cute.
Linking up to
Beth's Mantel Party