I've always enjoyed ripping apart my clothing and turning it into something new. Usually I do this to t-shirts, but this time it was a pair of shoes that starting calling my name.
I bought a pair of baby phat shoes last fall that looked really cute in the ads. They were OK in person, but they seriously hurt my feet - I think I wore them a total of three times. They are covered in leather fringe petals,
hmm petals
, so.... I cut them all off.
Here is the before and after: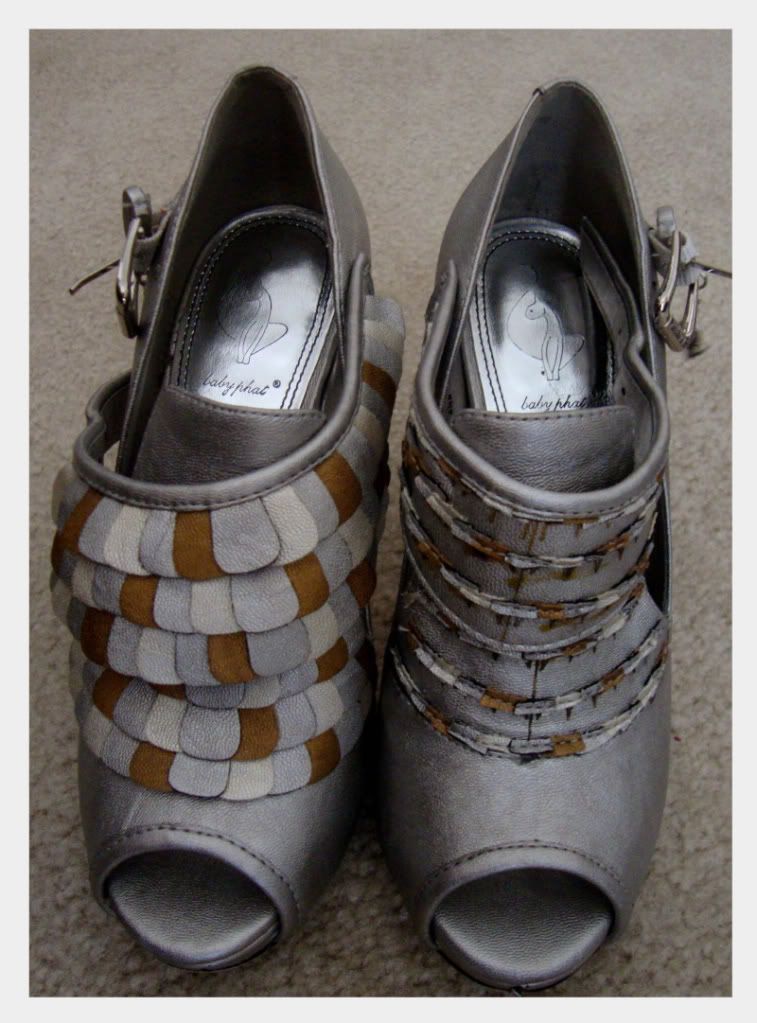 aren't the petals fab?
Ok, so petals.. you must know that I am going to make flowers!!!
I started by roughly cutting a circle from an old t-shirt and gathered up all my petals: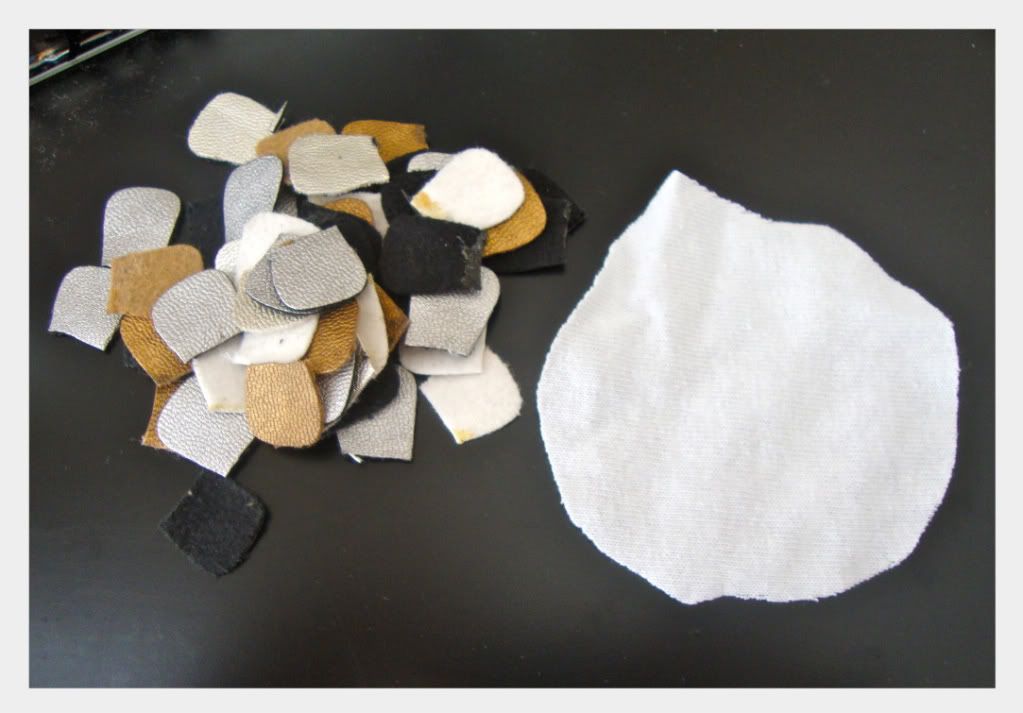 Then I starting hot gluing them in a circle. The pattern on the shoes was silver, copper, silver, platinum; so I followed the same.
Once I got to the third layer, I began overlapping the petals.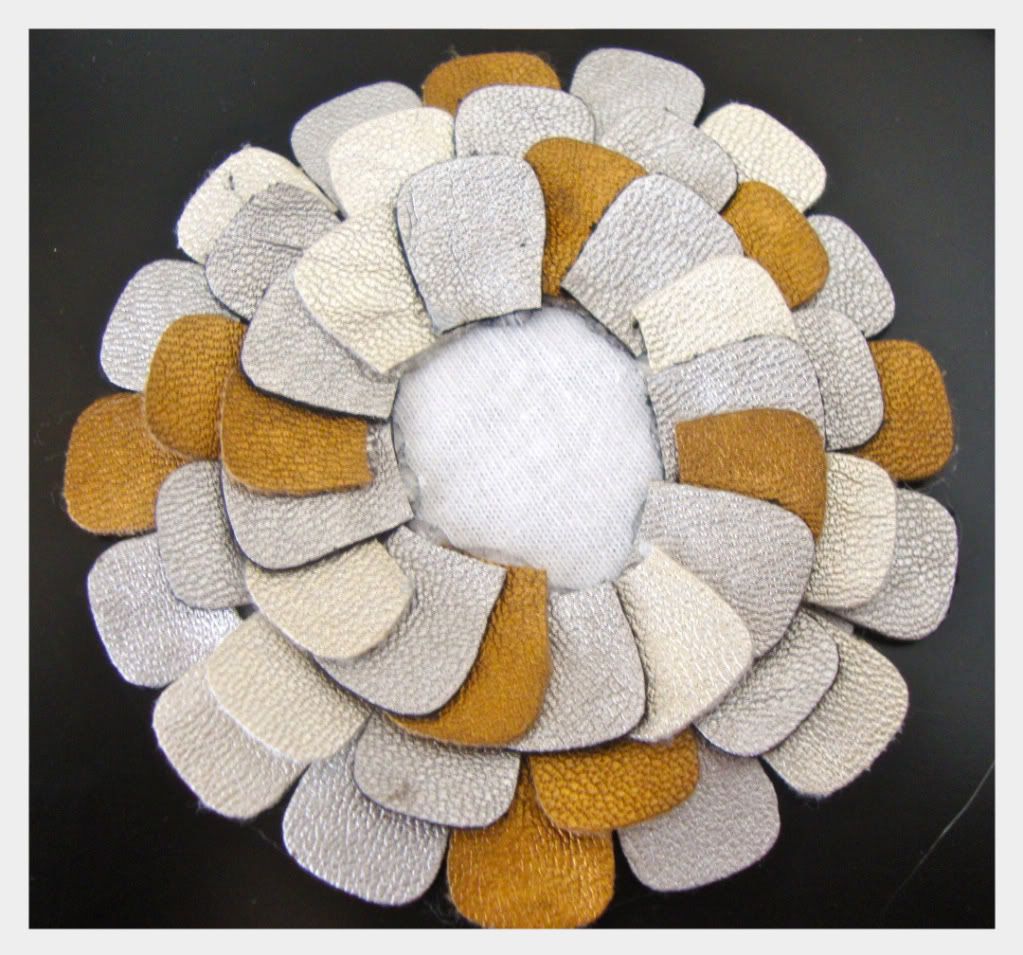 Then I finished it off with some prima heart bling for the center.
I had a ton of petals left, so I made three more flowers using each color on it's own: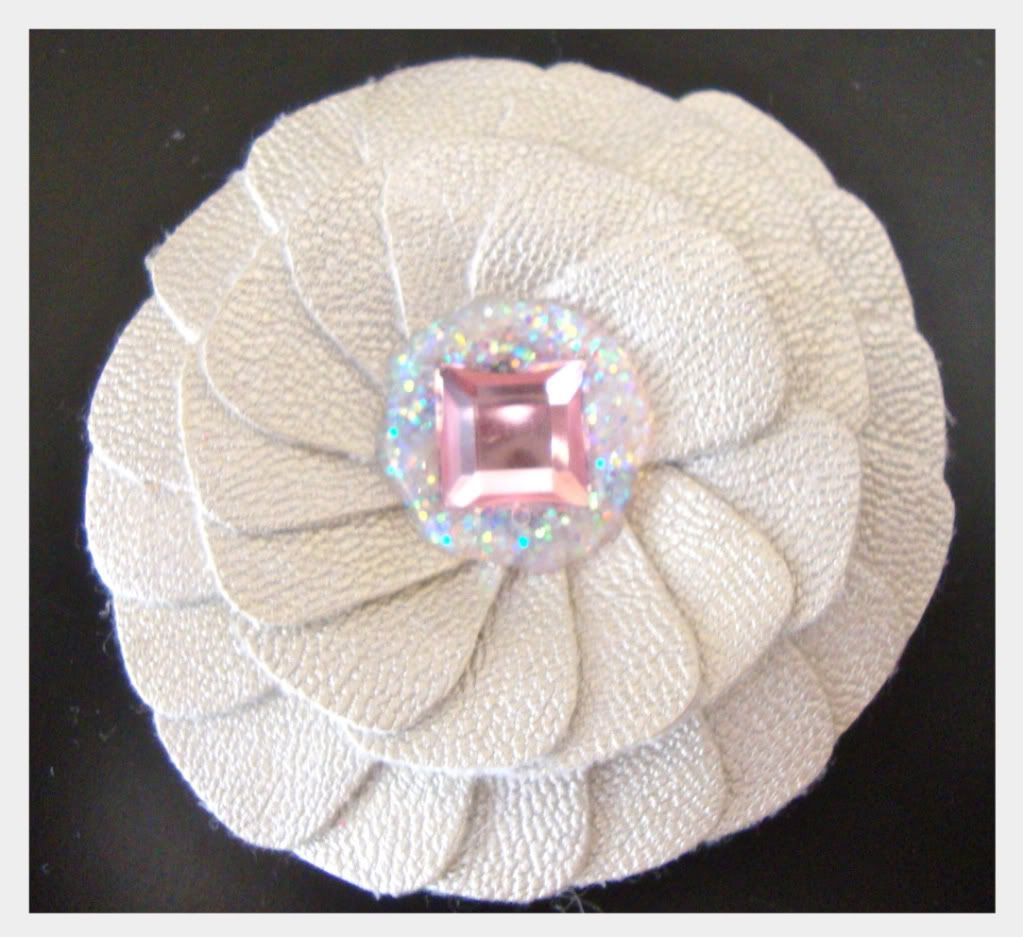 The platinum flower got a light pink bling center that I adhered with both hot glue and stickles.
The copper flower got a pearl center - the bead came from an old necklace.
The silver flower also got a pearl center from the same necklace.
I glued a brooch pin onto the back of each flower - I think they will look awesome on a fall coat.