Pink Martinis and Pearls
hosted a swap recently with the cutest theme - cocktail napkins!
I went over to Homegoods to pick up the goodies for my recipient,
Stuttering Shell
, since they always have great stuff. I ended up finding a gift set that included napkins and wine charms in a cute summer fruit theme: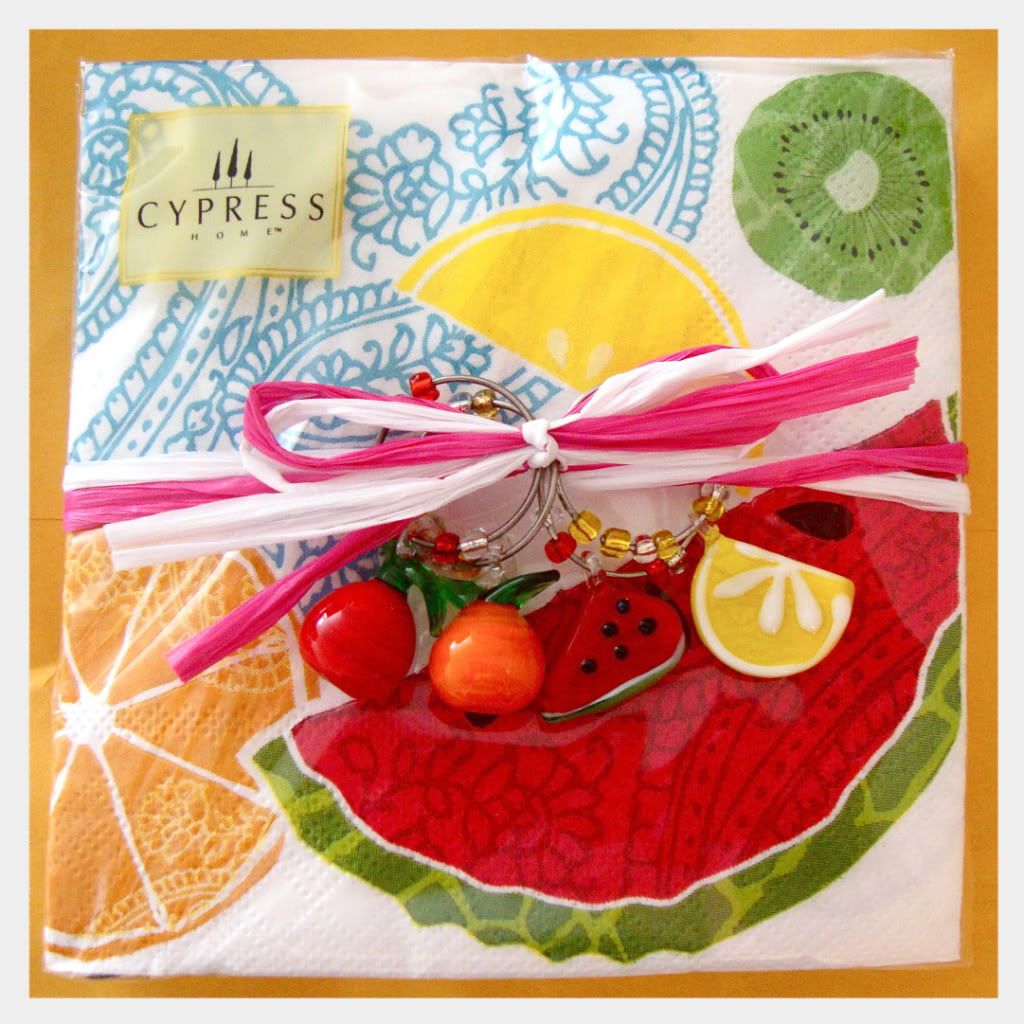 And my sender,
Sweet Southern Prep
, sent me these: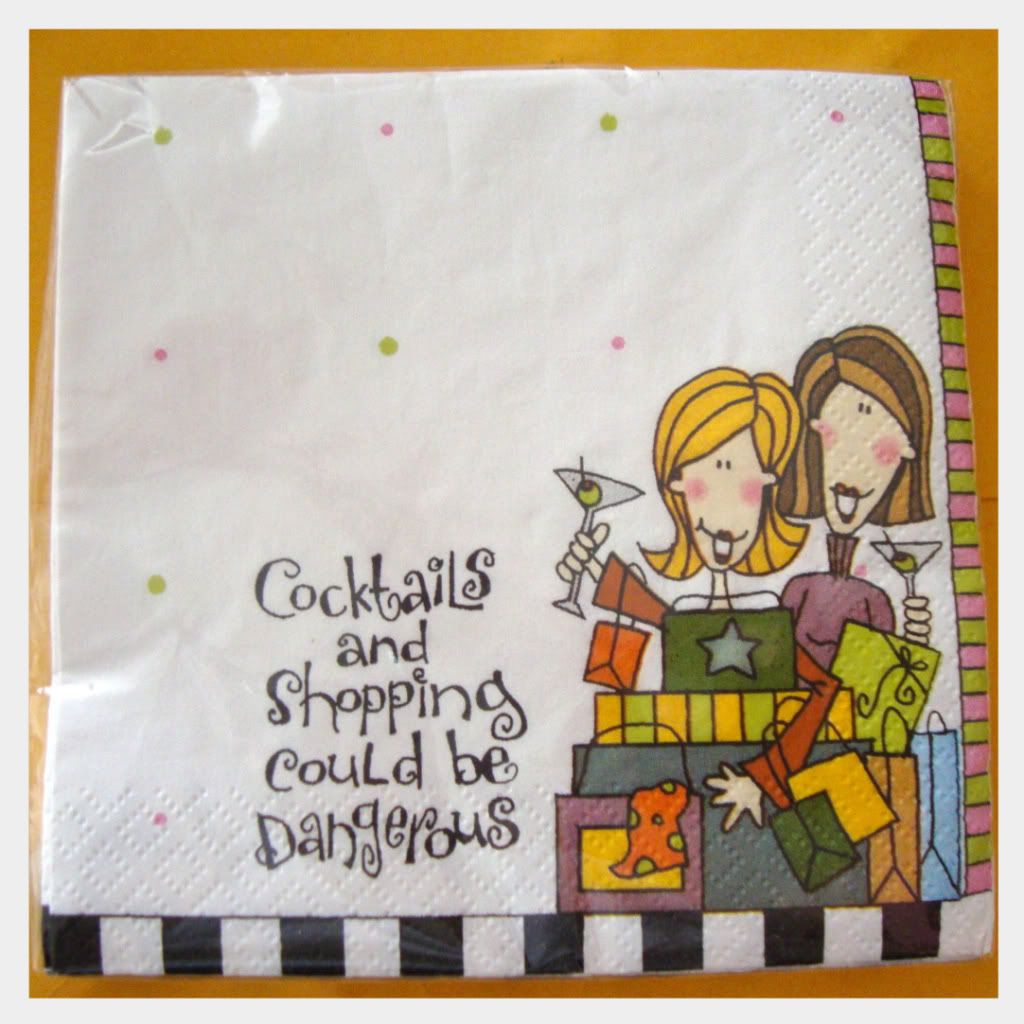 "Cocktails and Shopping could be Dangerous" - too cute!
Here's to a great Summer!