Now that I am back from my Labor Day vacation, it is time to get ready for my favorite season - Fall!!
My mission today is to get my mantle cleared and ready for my shopping trip tomorrow.
Here is the photo of my mantle this morning - it has been this way since before Memorial Day: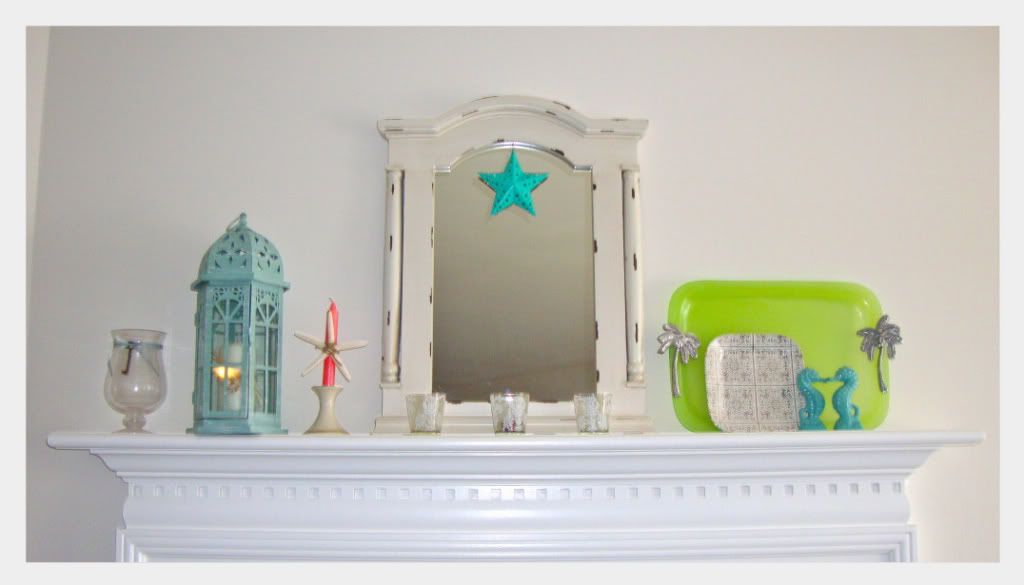 With all the summery things cleared, only the mirror, candle stick holder, plate and hurricane remain. What a nice, neutral palate to start building on for Halloween/Fall.
And finally, a few things to start it up. The barn star on the mirror is the same as the turquoise one - I bought three and have two that are still unpainted. I filled the hurricane with silk leaves from last year and replaced the blue ribbon with a purple one. I got the pumpkin salt and pepper shakers last year and the wire pumpkins Monday at Michaels (they are placecard holders from the Celebrate It line)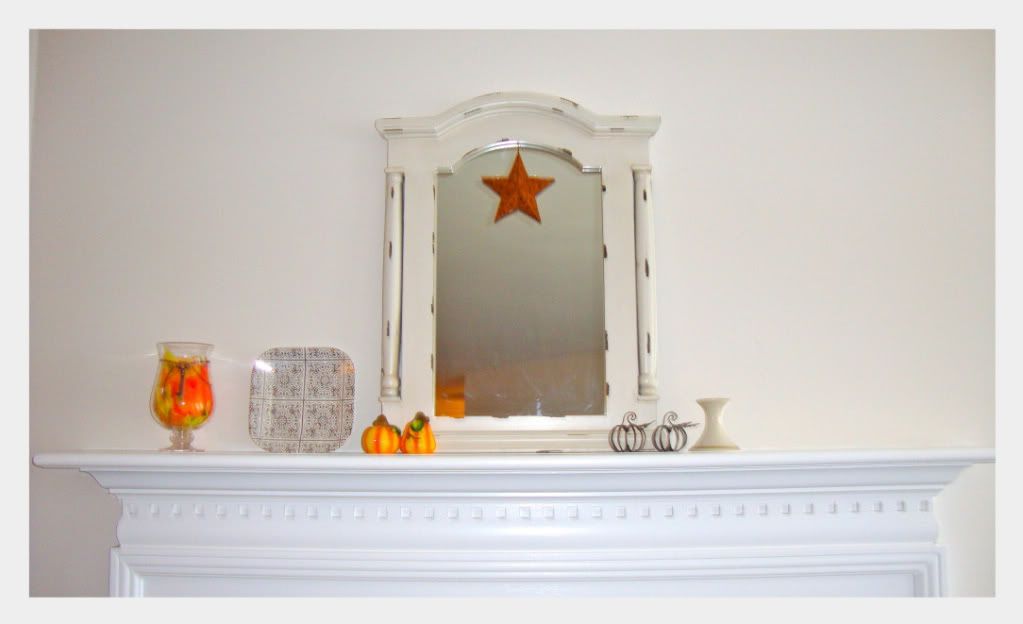 I'll be going to HomeGoods tomorrow to raid their Halloween section and then I'll share what I got.