All of my creative energy lately has been going into scrapping and swapping - I hope you aren't getting sick of me, but I wanted to share my ATC cards and Flowers.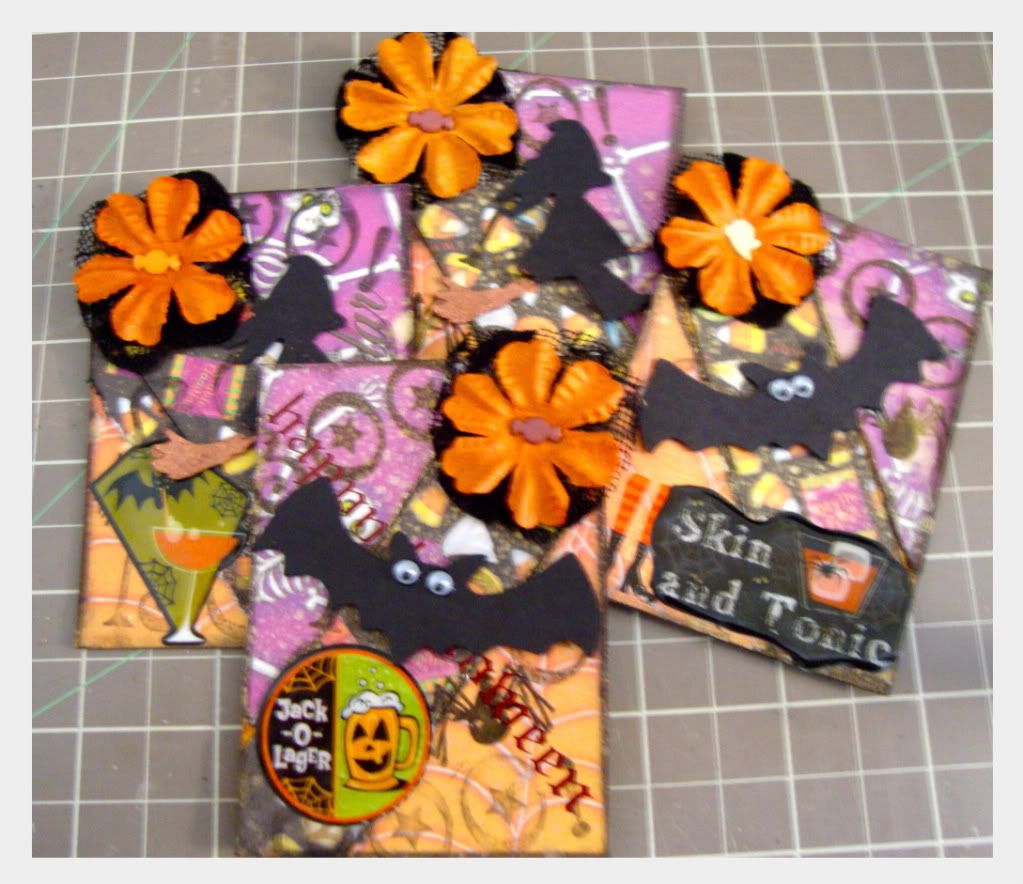 I took a collage approach to building the base of this card. I used three different papers, glimmer mist and stamps.
I then glimmer misted a prima flower, added some black lace behind it, and a making memories brad in the center.
Each card got a rub-on and stickers that I enhanced with glossy accents.
After all this, I felt the card was really busy and it needed a focal point - so I cut a bat from my cricut and added googly eyes to it. I also cut some witches and heat embossed the broom copper.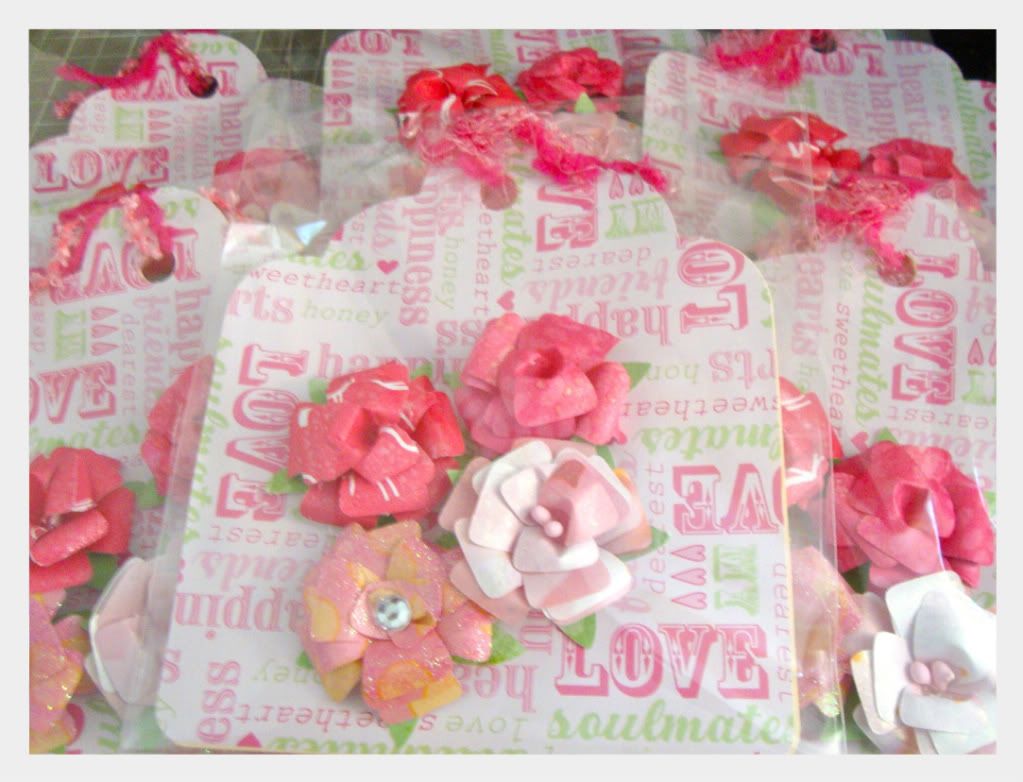 Here are my flowers, I did the grunge type roses and dressed them up with glimmer mist, rhinestones, and little chalk bead center things.
And can anyone tell me why the borders I add to my pics only work half the time? I just don't get it.