This month we have
Marshmallow Cookie Sandwiches
. Don't click on the link. Seriously, don't bother.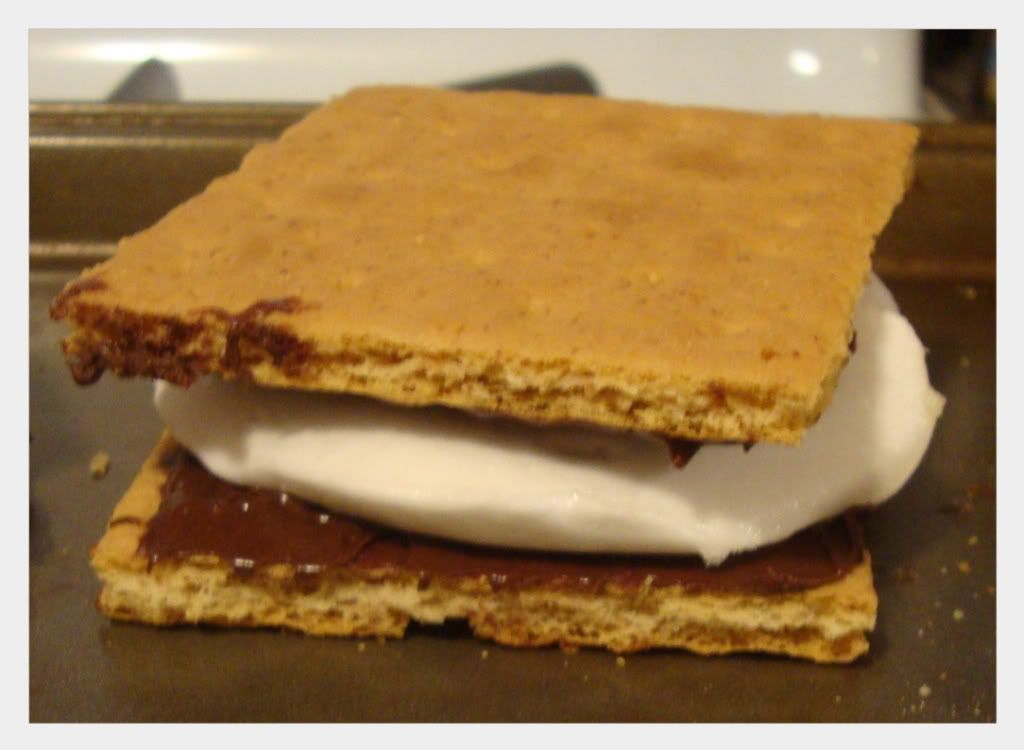 This was the most aggravating, disappointing kitchen experience I have ever had. Let's get started, shall we?
1. Coat a 9-inch square baking pan with cooking spray; line with parchment. Sprinkle gelatin over 1/3 cup water in the bowl of a mixer; let stand for 5 minutes.
Martha's recipes are known for their specificness. She did not say to spray the parchment, so I did not - remember this. We then sprinkle on the gelatin.
2. Heat granulated sugar, corn syrup, remaining 1/3 cup water, and 1/8 teaspoon salt in a saucepan over medium-high heat, stirring occasionally, until syrup reaches 238 degrees on a candy thermometer, about 5 minutes.
And remember how the gelatin and water sat for 15 minutes? I did not wind up with marshmallows, I wound up with taffy. See Exhibit B: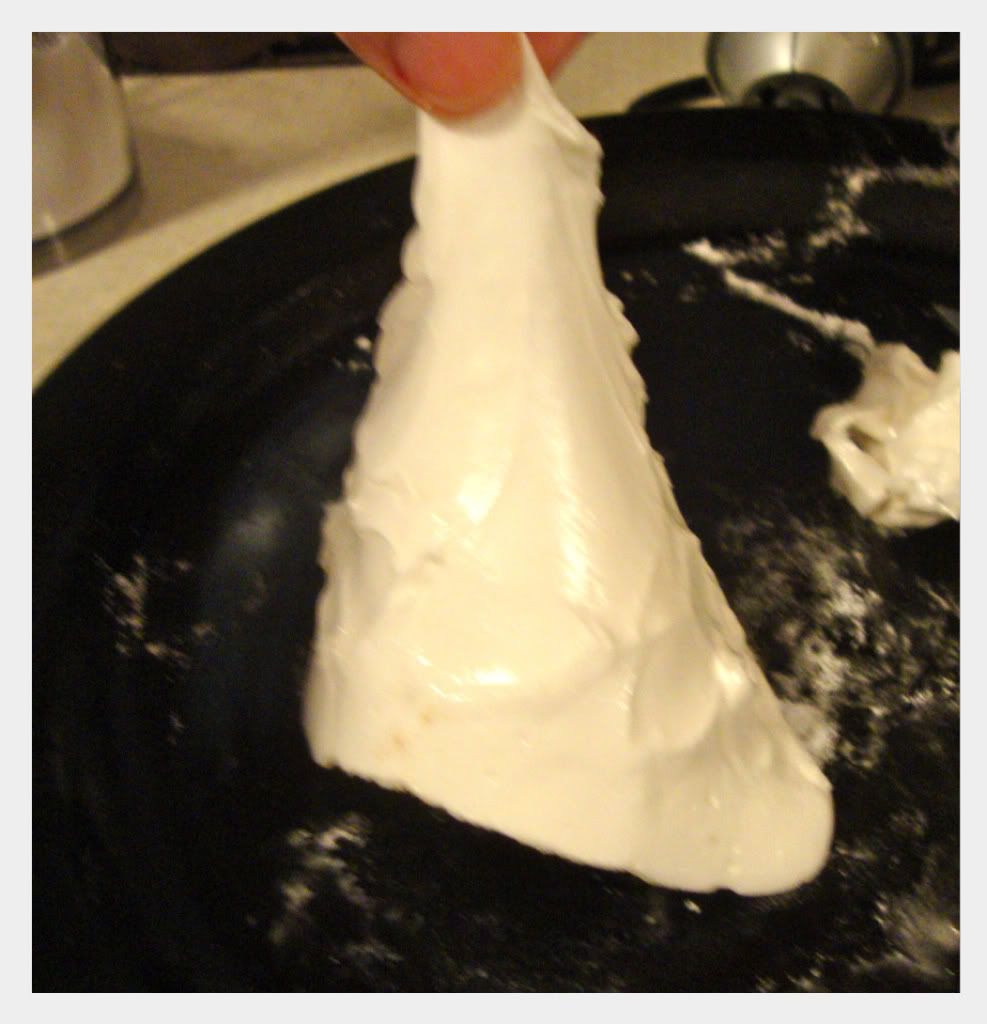 I spent so much time fighting with this darn goo, it just kept stretching instead of cutting. And I certainly did not end up with pretty squares; just blobs.
But I finished and managed to make 9 sandwiches. However, because I was so mad, there was no plating to be had. Those suckers could stay on the baking sheet.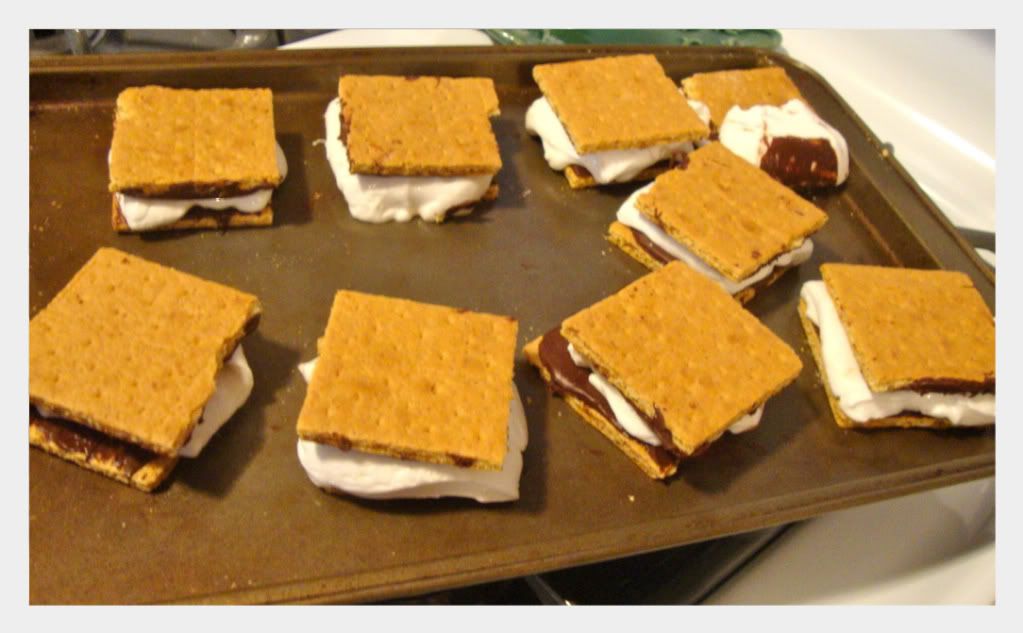 They were also a mess to eat and weren't that tasty either. Too much marshmallow goo, not enough chocolate.
I've decided that no kind of homemade, gussied up little "marshmallow cookie sandwich" will ever complete with a regular s'more. So I will continue to buy Jet-Puffed, chocolate bars, and graham crackers, and burn my marshmallows, and I will love them so much more than this horrible misguided creation from Martha.