Here are the pictures of the life-size gingerbread village I promised earlier this week.

This village took 16,000 pieces of gingerbread, 1,050 lbs dough, 350 lbs icing, and over 1,000 hours.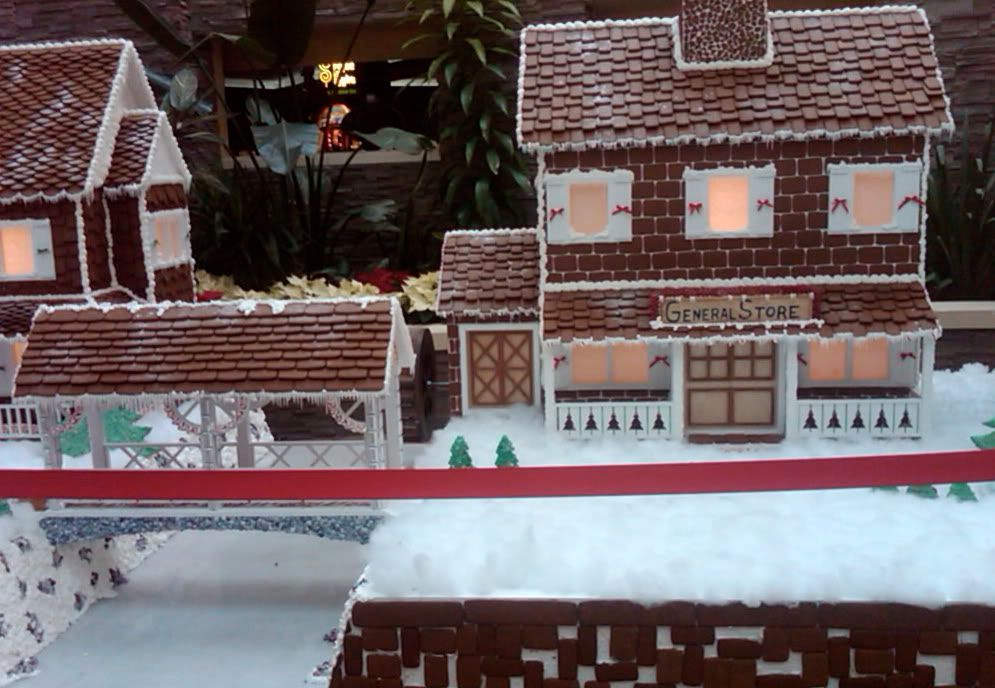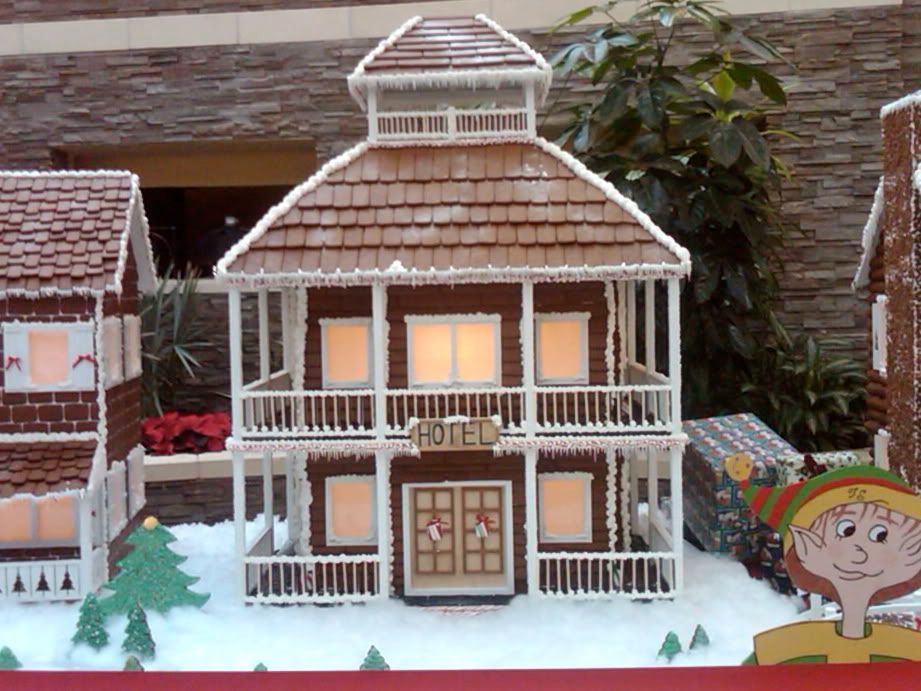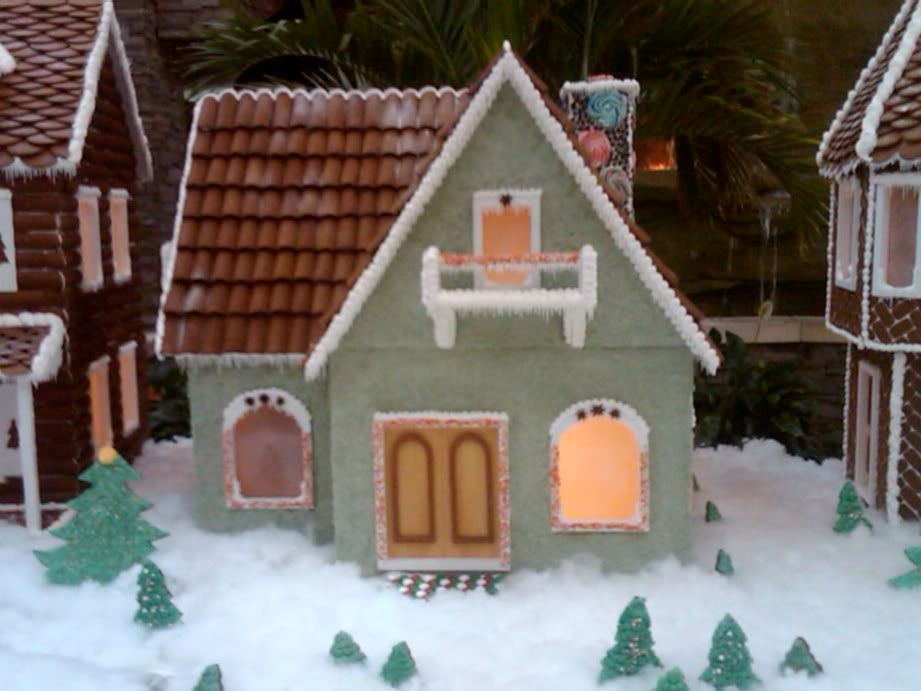 left to right: aunt, MIL, Hubby, Me

I also saw this bottle of maple syrup in the gift shop and I thought the label was too cute!!