My friend was organizing a woman's breakfast at her church this past Saturday and I offered to help her put together the favors with the aid of my cricut. Last year she hand cut each template (ahh!) but this year we let cricut do the dirty work.
The templates were cut, assembled and ready for decoration. We found some flower packs in the $1 bins at Michaels and used brads to attach the blooms.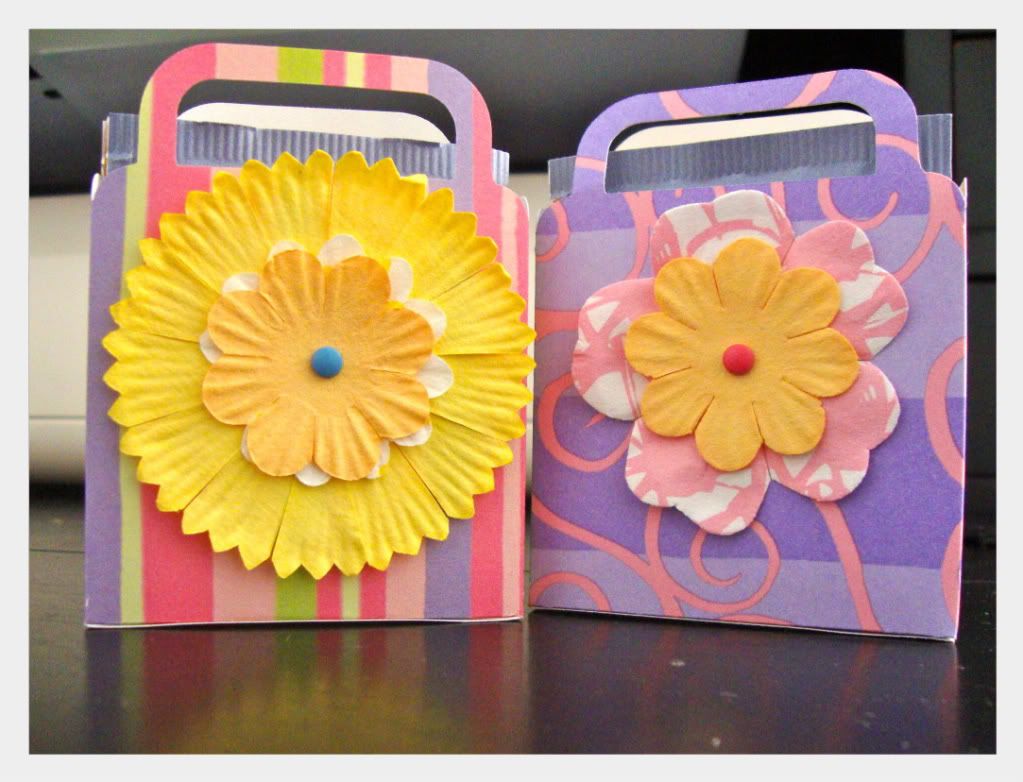 We made 52 bags in all, but only stuffed and took 40 to the breakfast.
Inside we placed two teabags, tied together with string and a cute steamy mug label.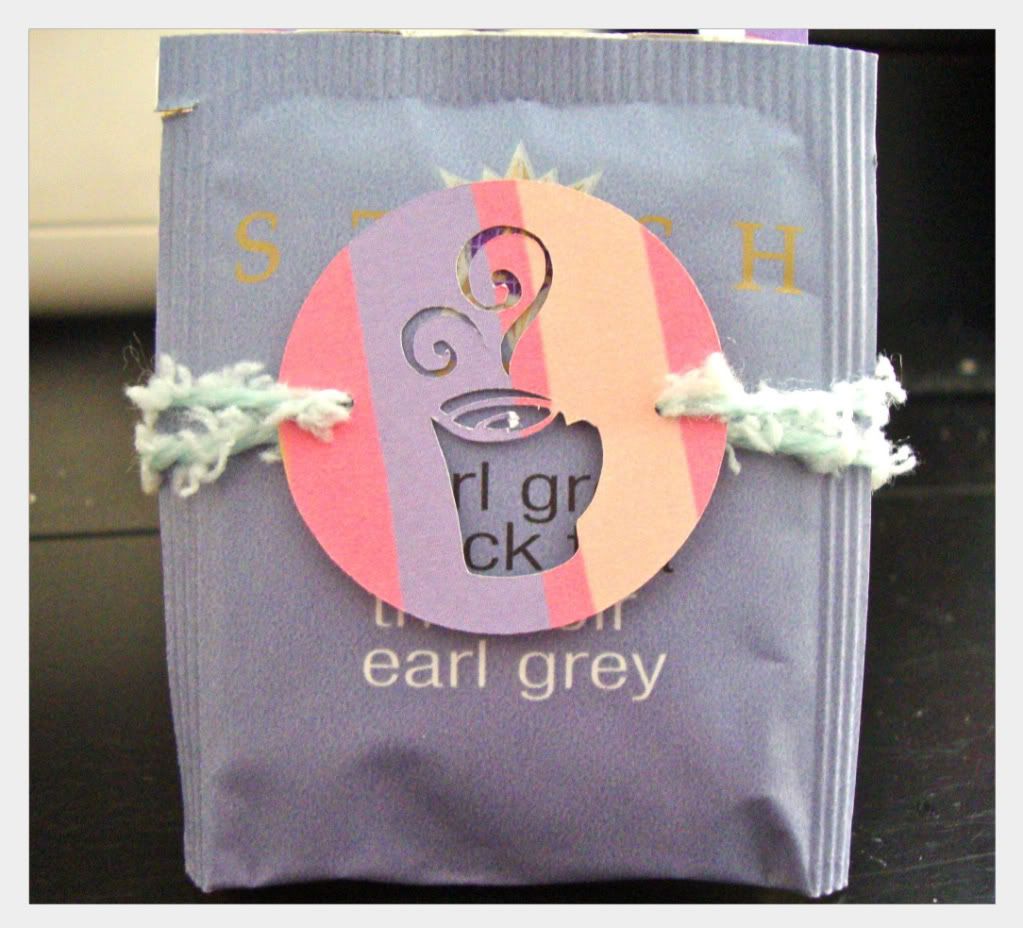 The favors were a huge hit!!