Gina @ The Shabby Chic Cottage
hosted a supply swap for all of her readers and it was so much fun!! She paired me up with a wonderful girl named Andrea. I got my box today and it was filled to the brim with the most amazing stuff!!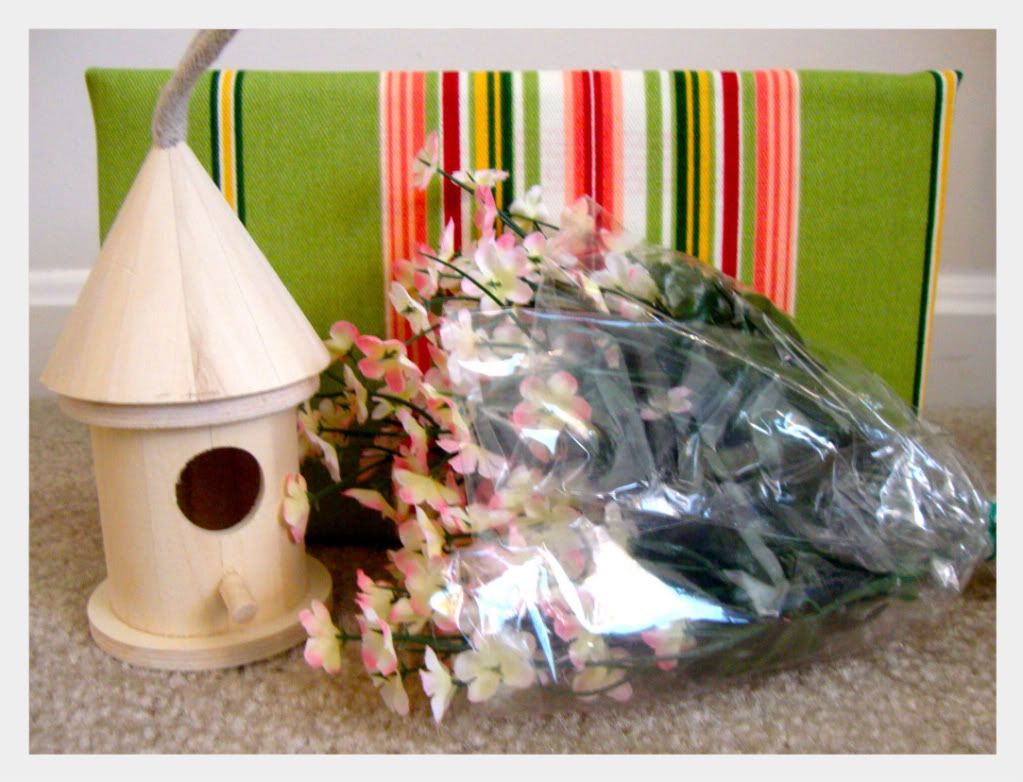 Everything came in a cute fabric box. Inside was this wooden birdhouse. Too cute! Can't wait to decorate it. There was a also a huge spray of little pink flowers.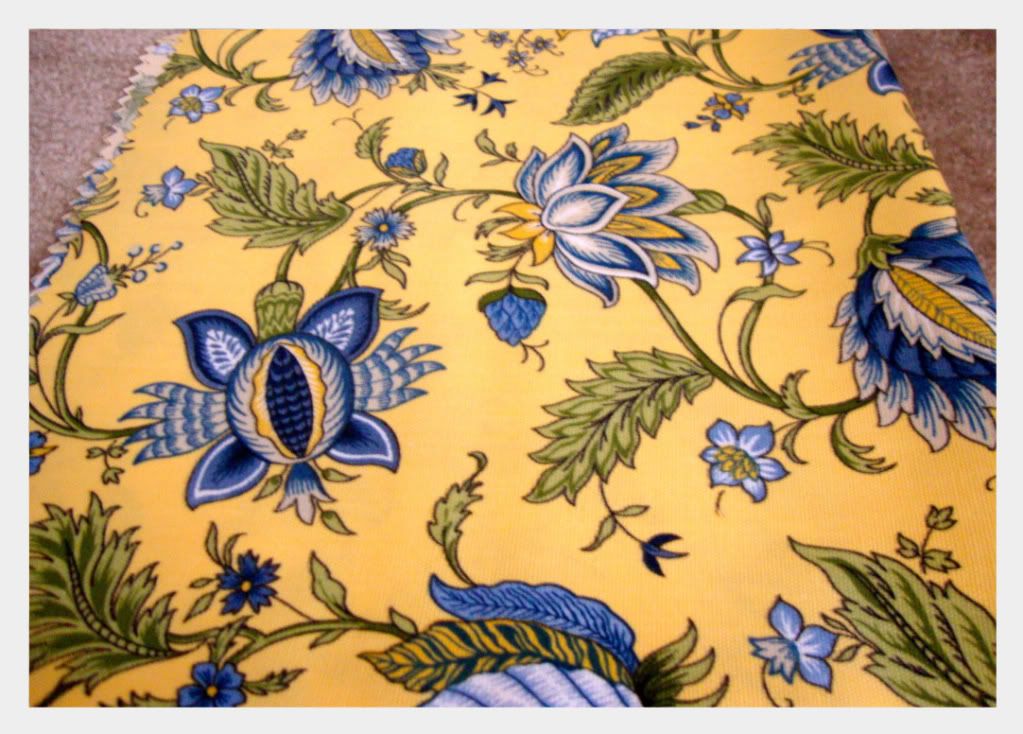 When I finally get a sewing machine, my first project will be turning this gorgeous piece of fabric into a pillow.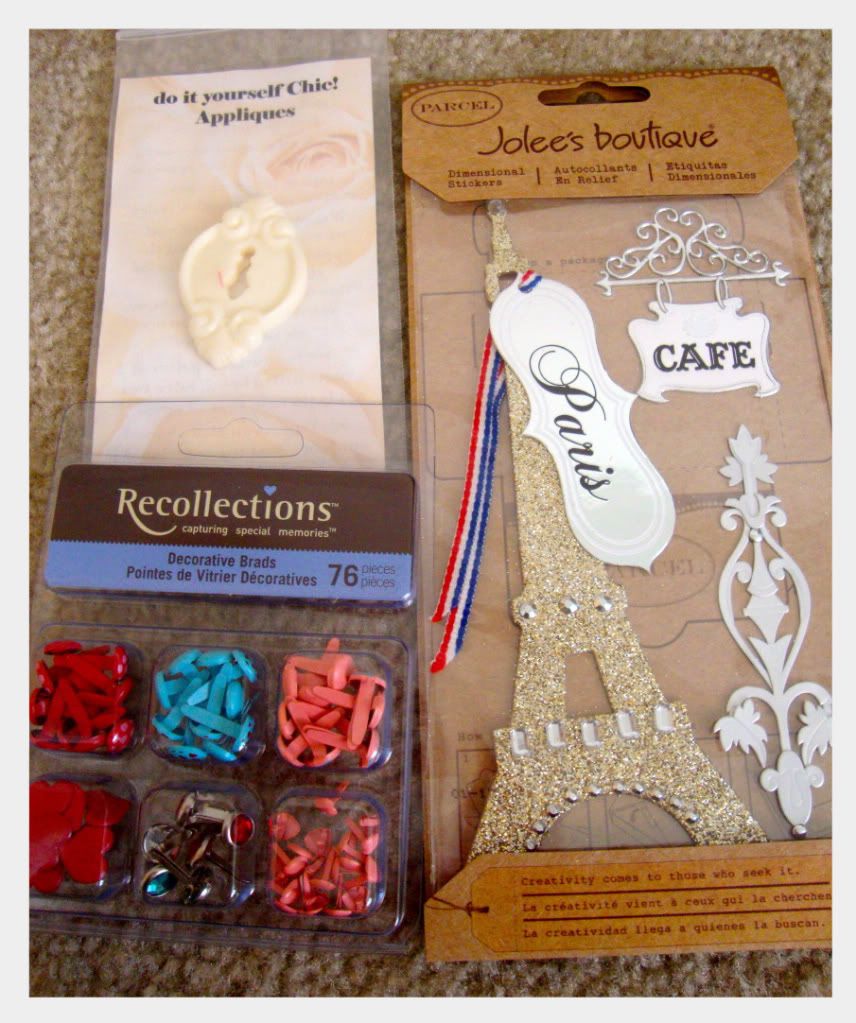 A package of brads, pretty paris stickers and a keyhole applique - swooning!
There is a metal H with hooks on the back so I can hang it up. Isn't that little hanger the cutest thing ever? And see that green packing tape? It's actually patterned.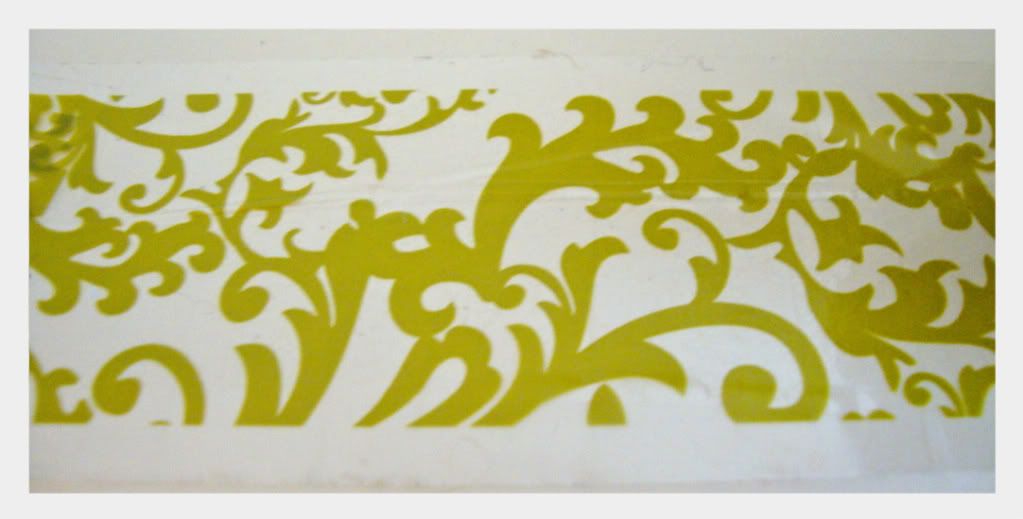 How pretty is that?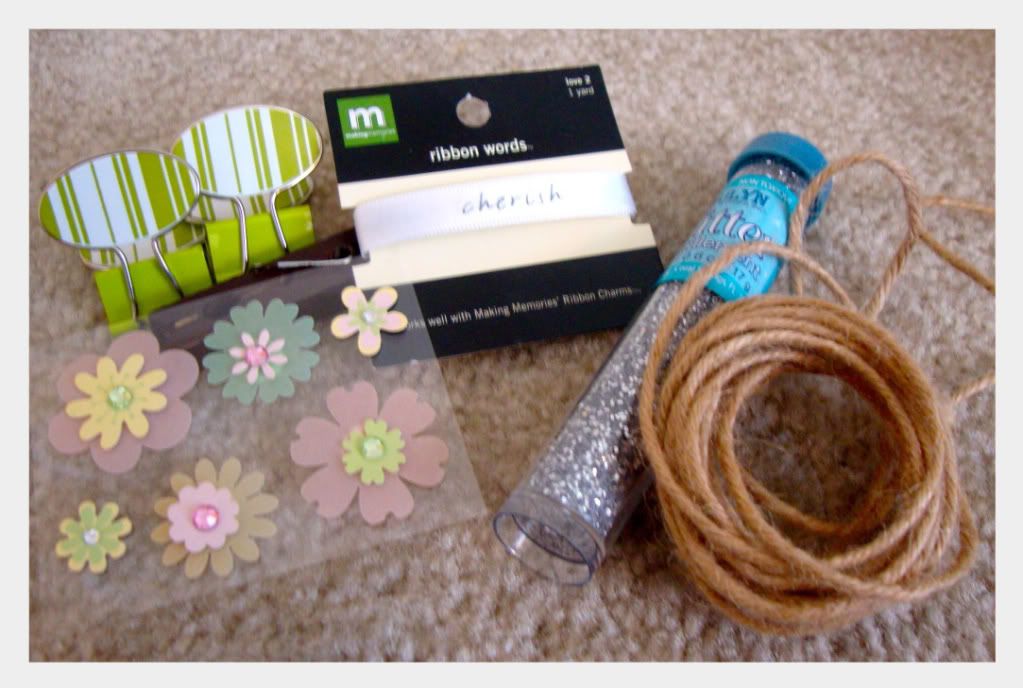 More cuteness - two fun clips, flower stickers, a white satin ribbon that says "love, cherish, together, forever" glitter and twine.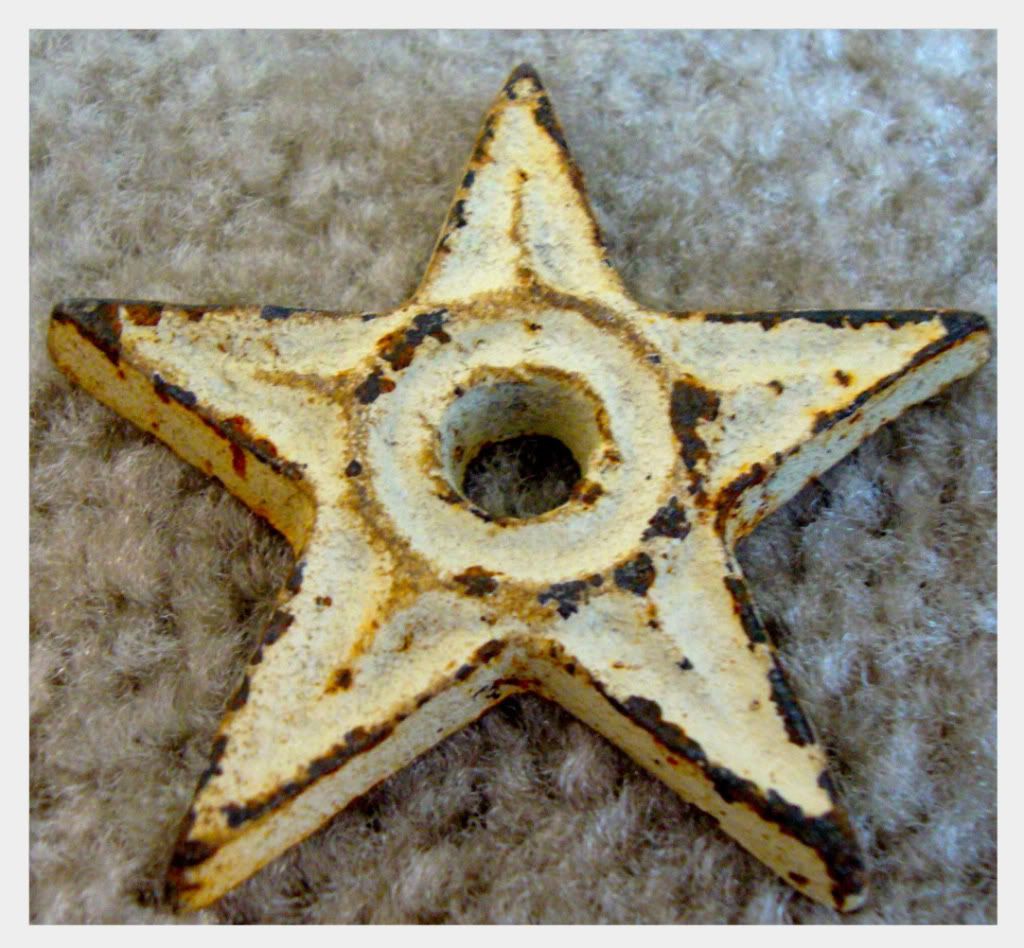 This star deserves a picture all its own. I LOVE IT! I am going to have to design a project entirely around this :)
Some more amazing metal pieces and a white box for me to decorate.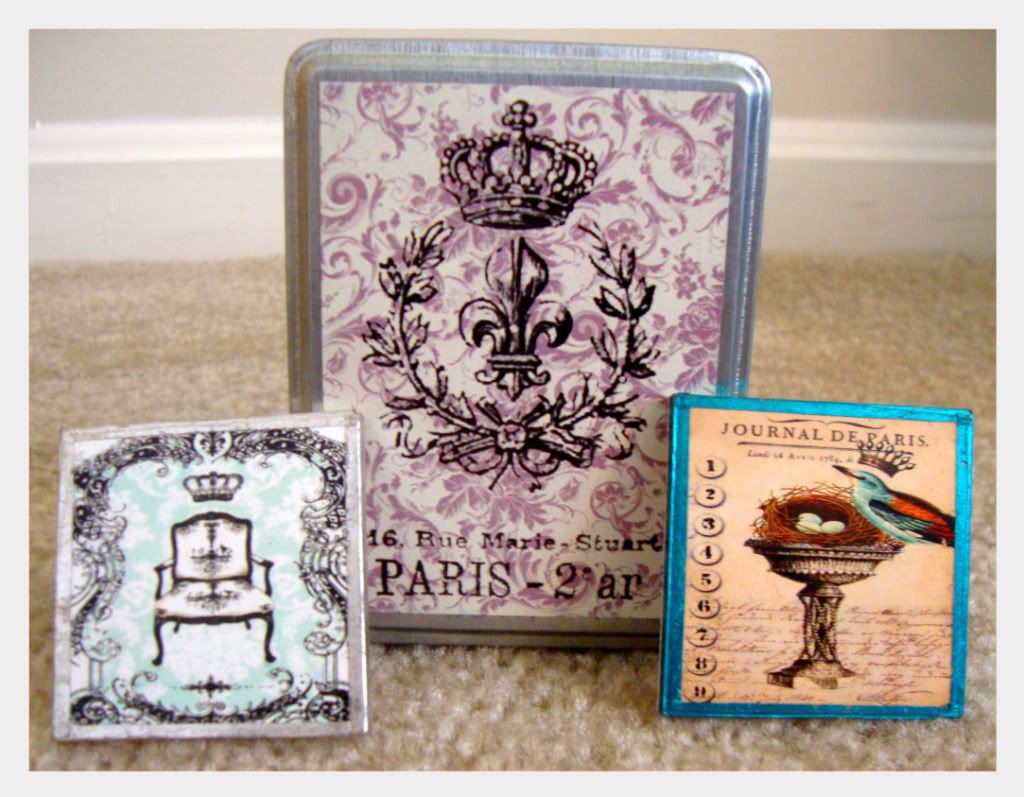 The cutest metal tin and vintage magnets out there!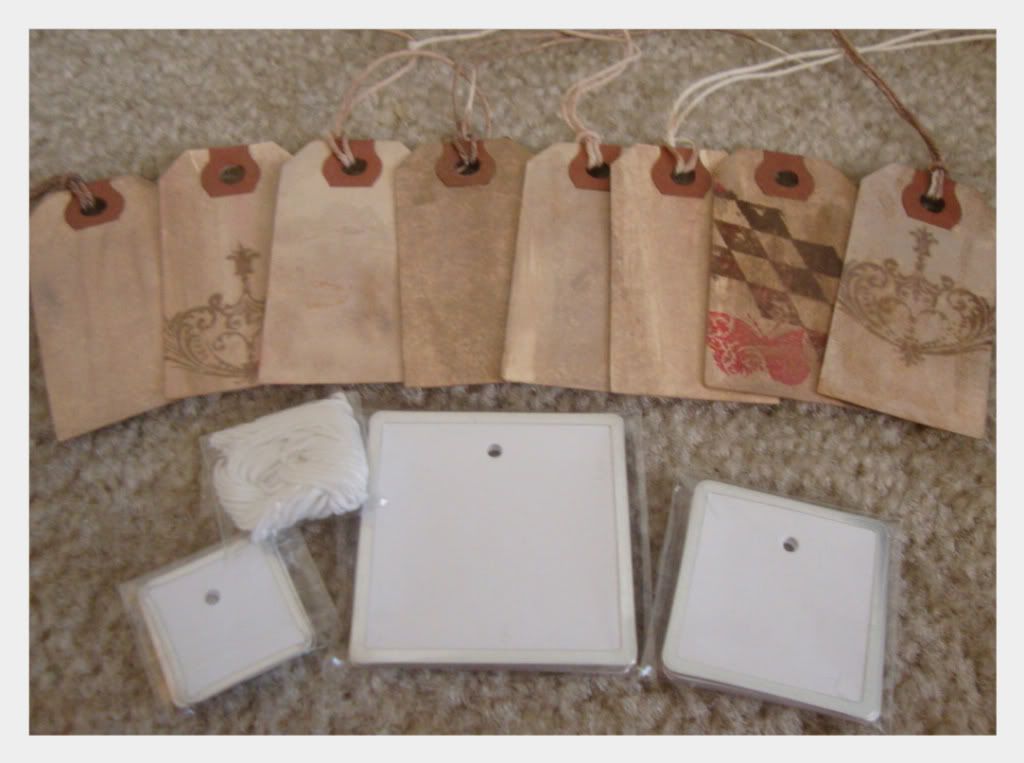 And tags!! I love tags!! The baby shipping tags are adorable - I love the way Andrea decorated them; and I have always wanted those white tags with the silver frames.
Andrea, thank you so much for everything! Anytime you have extra stuff you can send it to me :)
And thank you to Gina as well for hosting.
Silly me forgot to take pics of what I sent to Andrea - sorry :/