After getting the craving to bead, I picked up 6 colors, played around Wed night and went to town yesterday.
Martha has been promoting her new
Sewing and Fabric Crafts
book like mad this week. I did pick it up the other day, but I also pulled out the
Encyclopedia of Crafts
that came out last year. I was flipping through looking for a project to tackle and the beaded bugs and flowers really caught my attention.
Using the instructions I made a dragonfly, butterfly and two bees:
I also made a daffodil:
And then I started playing around with lots of other flowers: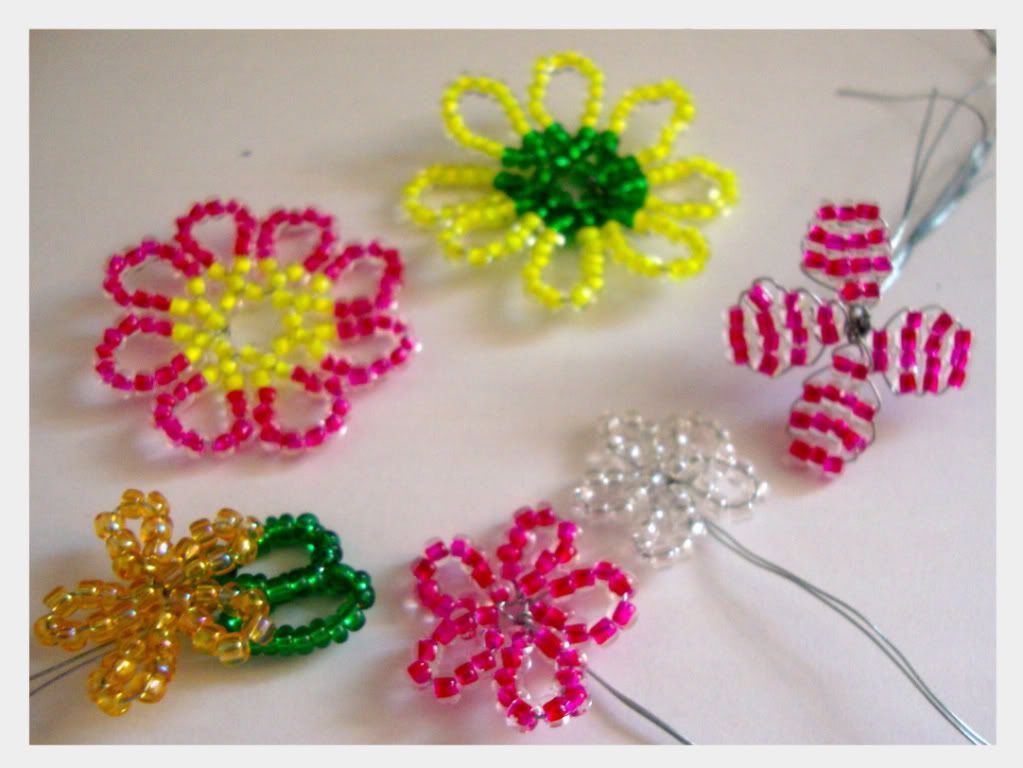 My plan is to start using these as embellishments for all kinds of projects. Like this card: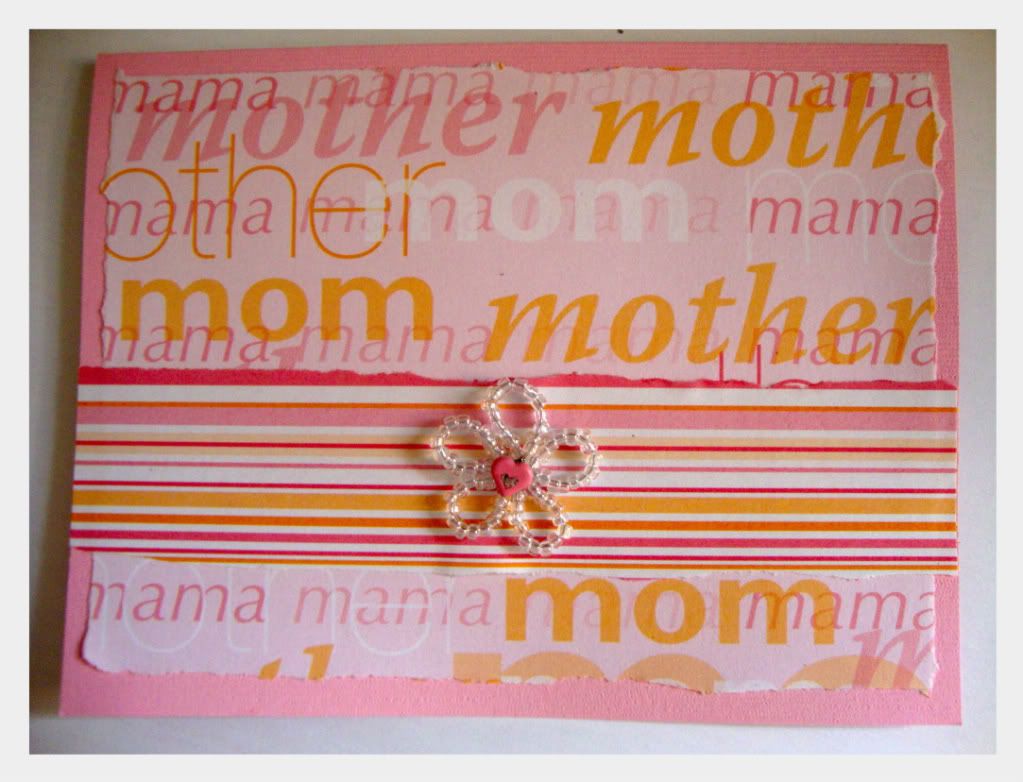 I totally want to keep going, but I am starting to feel limited by the six colors (black, white, gold, yellow, hot pink, green) I have. I really want to get some pearly pastels and keep cranking out the flowers and bees.
This is so fun and it is the perfect craft to do while watching TV.