Today I got to know two really great girls who live in my apartment community. We were all getting together because we enjoy crafts and wanted to work on some projects and share ideas.
I'll use anything as an excuse to bake, so I made chocolate chip cookies to bring to them.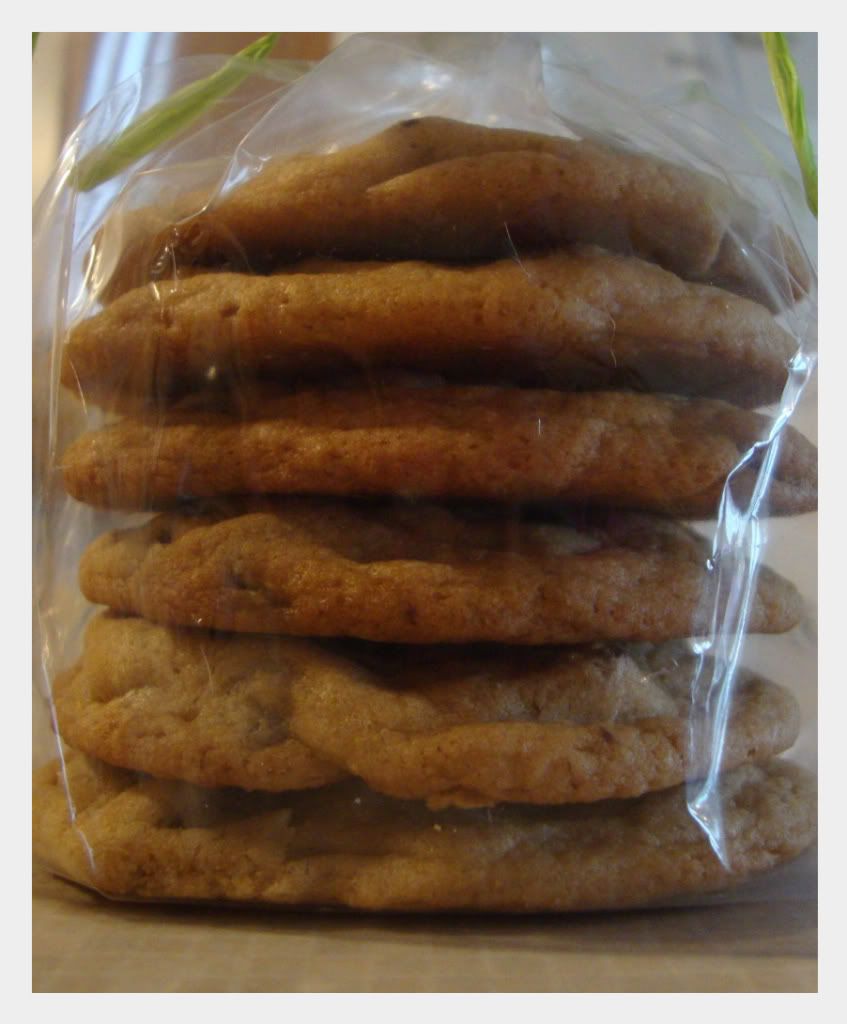 I used the recipe from the April MSLiving Best Of... Series. I'm pretty loyal to the Tollhouse recipe, but I'm willing to give anything Martha a try. The main difference between the two recipes is that Tollhouse uses equal parts white and light brown sugar and Martha uses twice as much dark brown sugar to white sugar. This made her cookies a bit denser and a lot chewier. I like them both, but Tollhouse wins - I love how it keeps a bit of the raw cookie doughness even after it is baked.
I also made some little tags using the Sentimentals cartridge on my Cricut and some pink rhinestones.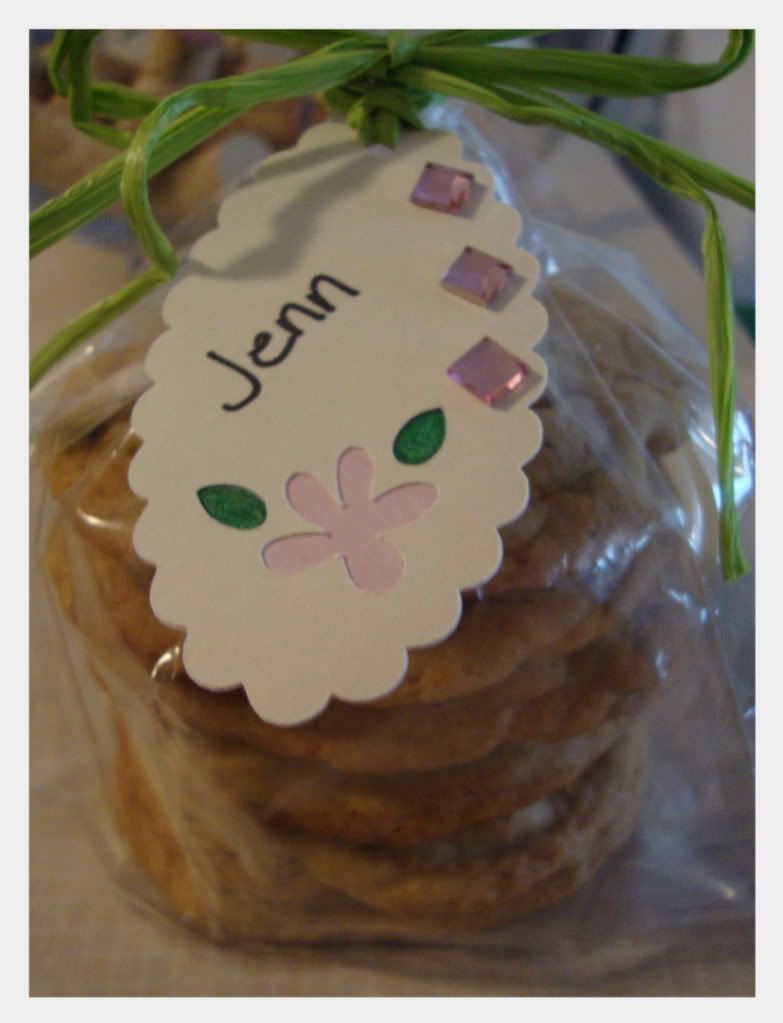 How do you like your cookies? Chewy, soft, or do you just eat the dough raw?