Last year I got into glittering Easter eggs. I blew out a dozen eggs
{and lost one along the way}
and had a very preppy easter with my pink and green eggs.
This year I wanted to add some more color and save myself the trouble of blowing out eggs again. I picked up some plastic eggs and new glitter colors, and now I have purple and blue too!
And since I had four leftover eggs, I tore up some pages from an old book and decoupaged the rest.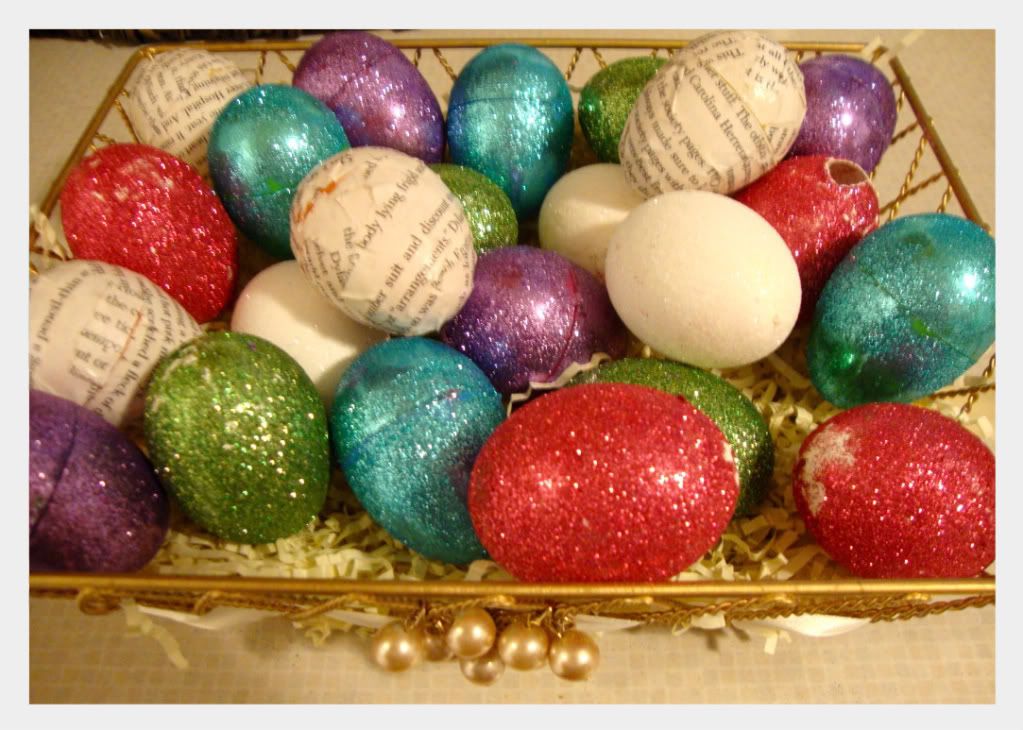 I love that I can keep my eggs and add to them every year!