Over the summer I started to collect wine labels - my goal was to have only pretty french ones with chateau sketches on them. Since those are hard to come by, I've included anything pretty and elegant.
Getting them off the bottle can be tricky, so I'll show you my two methods of doing so.
You first want to determine whether you have an old world or new world label. Old World labels are paper labels that are glued onto the bottle. New World labels are stickers that get slapped onto the bottle.
More often than not, you will be dealing with a new world label and you can test this by peeling the corner on the back label. If it's sticky its new world.
First remove the remains of the metal wrapper. I don't know if this is necessary, but I don't want to take chances of melting and burning. Also make sure that it is rinsed and totally dry.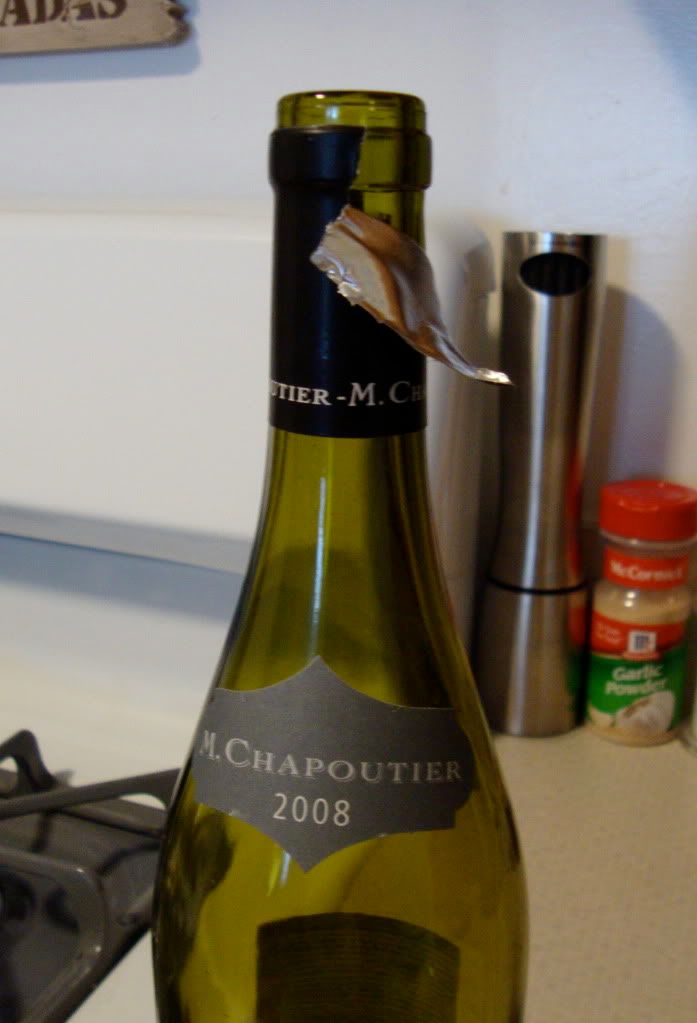 Set your oven for the lowest temperature possible and place the bottle inside. I put mine in as soon as the oven goes on; no waiting for it to pre-heat. Leave it in for about 5 minutes.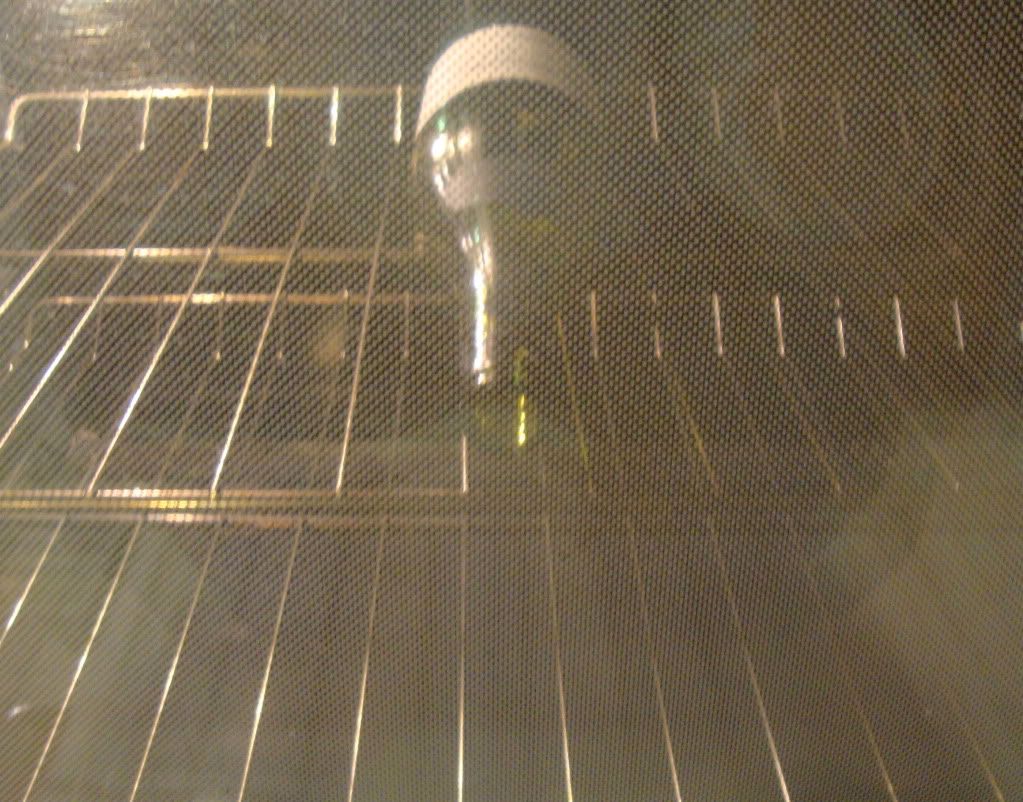 While the bottle is cooking, gather your supplies. You need a mitt or trivet to set the bottle on, a mitt to hold the bottle with, a craft knife or razor blade, and a sheet of paper to place the label on. The labels are very tacky when they come off and it is best to place them on tissue or printer paper and smooth them out.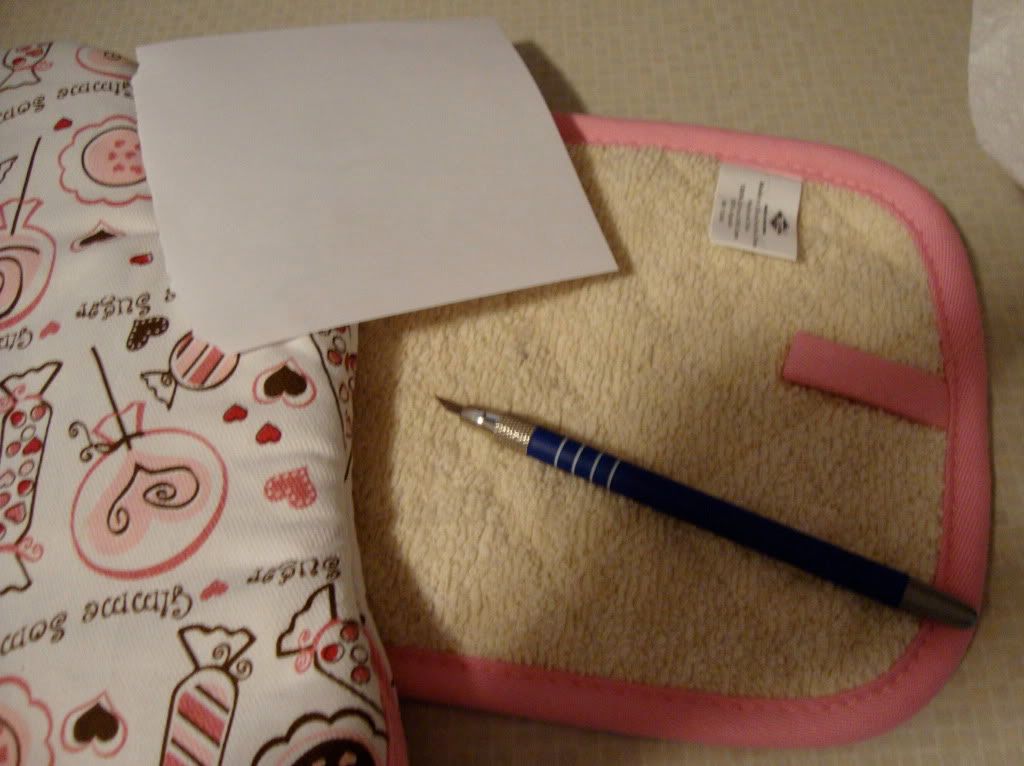 Whoopsie! I didn't check my label, I just assumed that it was a sticker. After it came out of the oven I realized it was old world and the method for that is...
Fill the bottle with warm to hot water until the water level is above the label. Fill a container with the same temperature water - I used a pitcher. Place the bottle inside and make sure the label is completely submerged.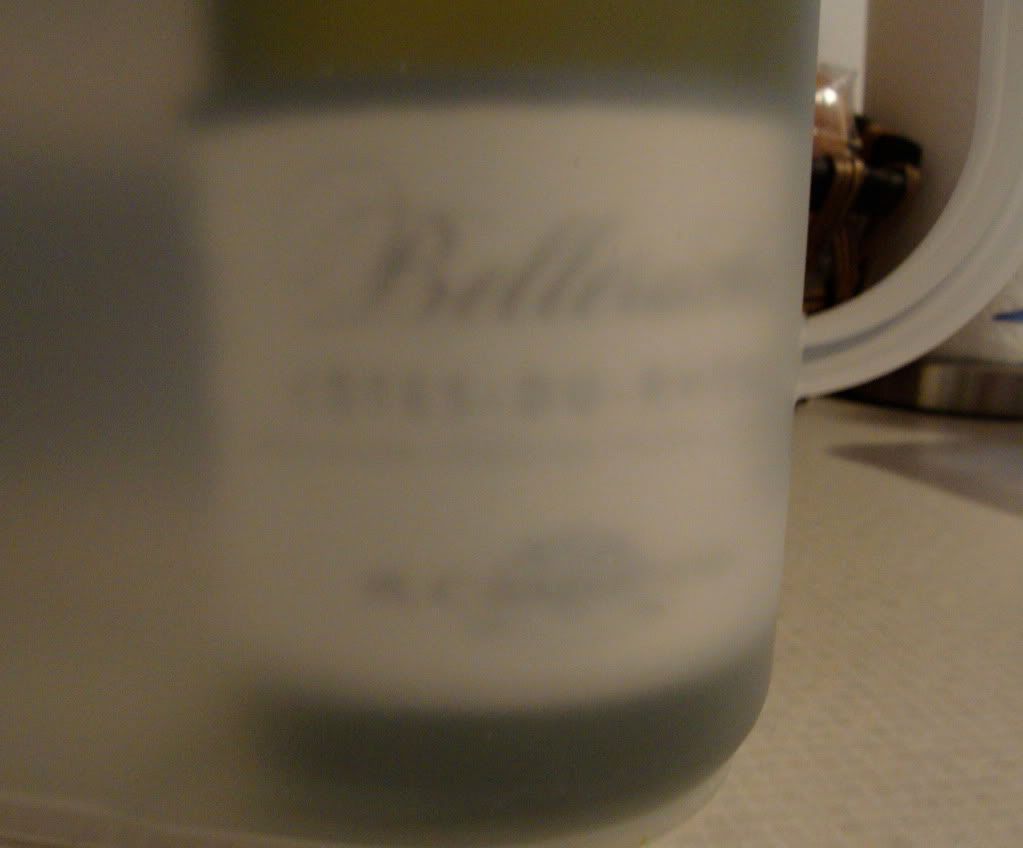 Mine label was ready in two hours, but if it isn't coming off easily keep on soaking.
This step is the same for both methods. Use your sharp edge and starting from one corner gently lift the label away from the bottle.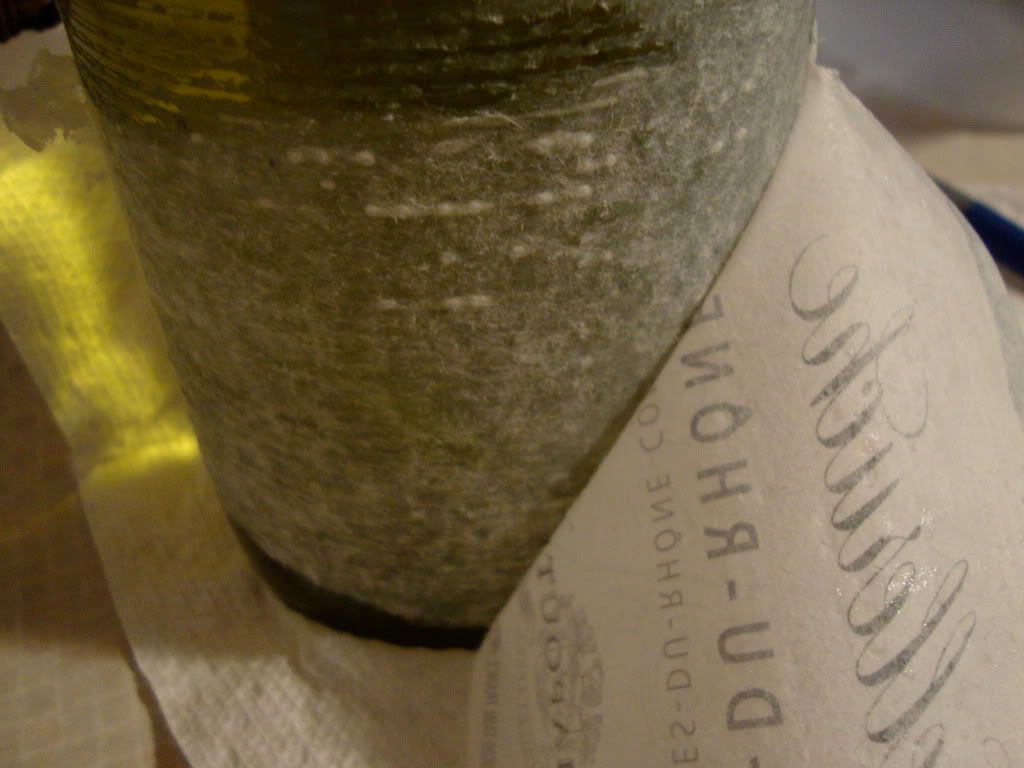 If you soaked it, let it dry. If you baked it, it is ready to go.
Now you can store or use your labels however you like!!