I have this little cabinet and candle holder in my entryway and for about two months I have been trying to find five white candles for $1 each. It seemed the cheapest I was going to find was $2 a piece, so I picked up two three-packs at target.
These are my old candles: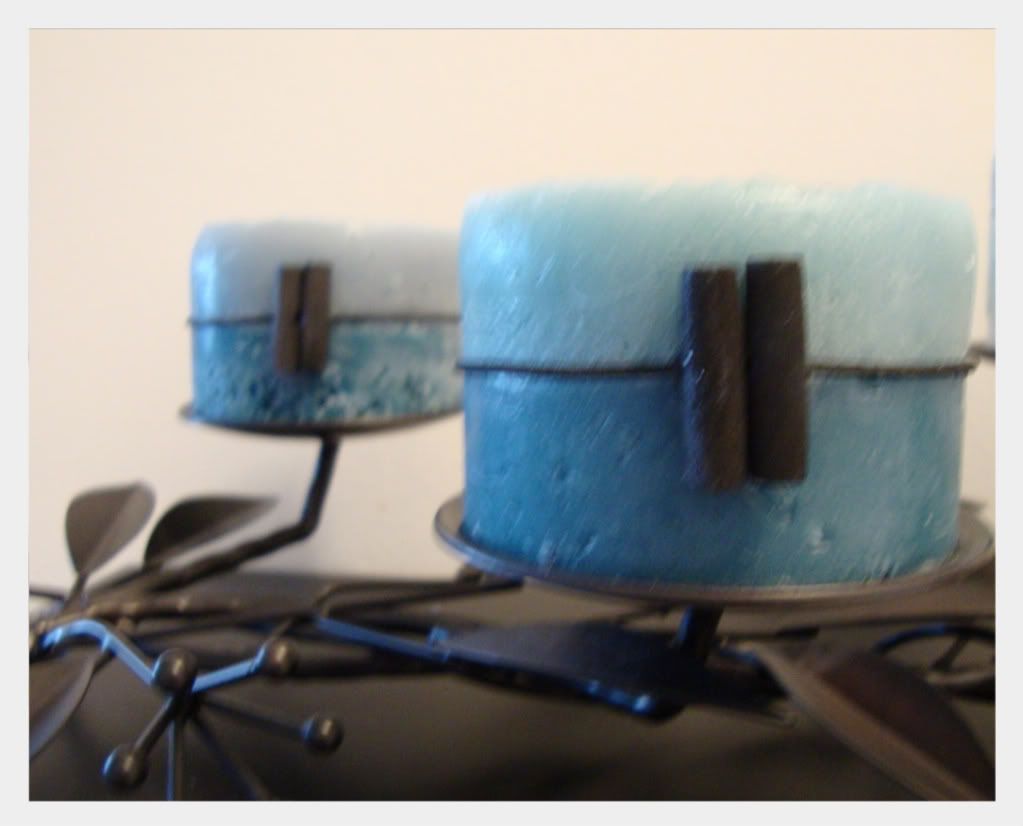 And with some little ribbon belts added, here are my new candles: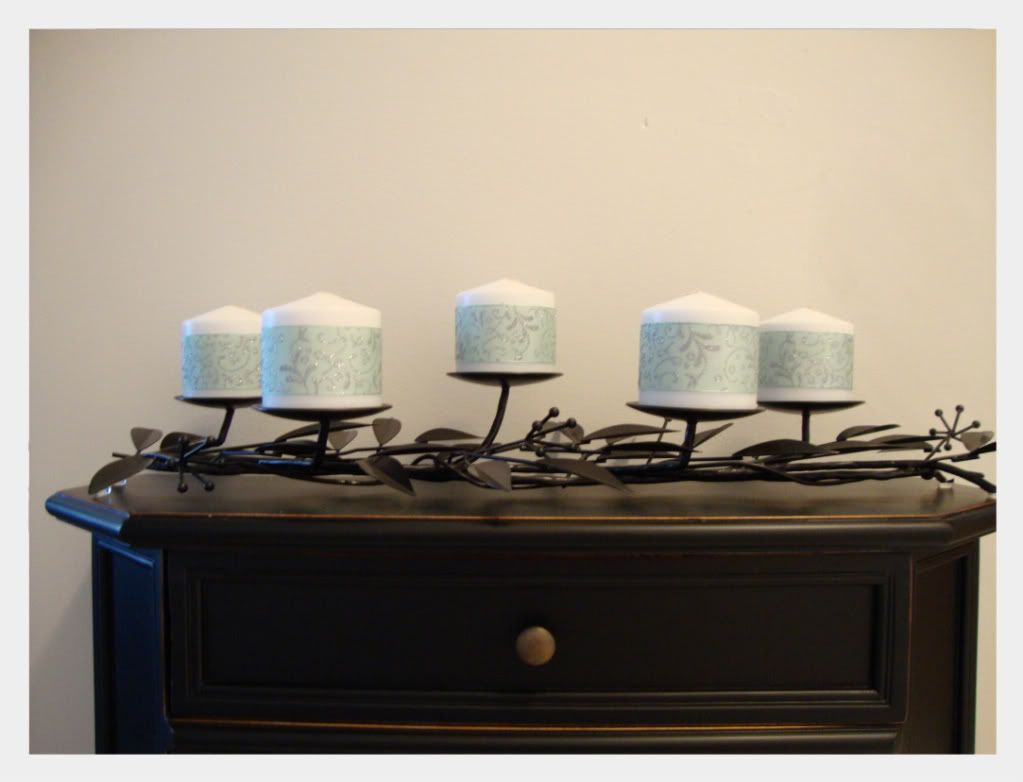 This was the easiest thing I've ever done. I cut 9 1/2 inches of ribbon per candle, and taped it at the back with double stick tape. I'd love to find some type of medallion to add to front.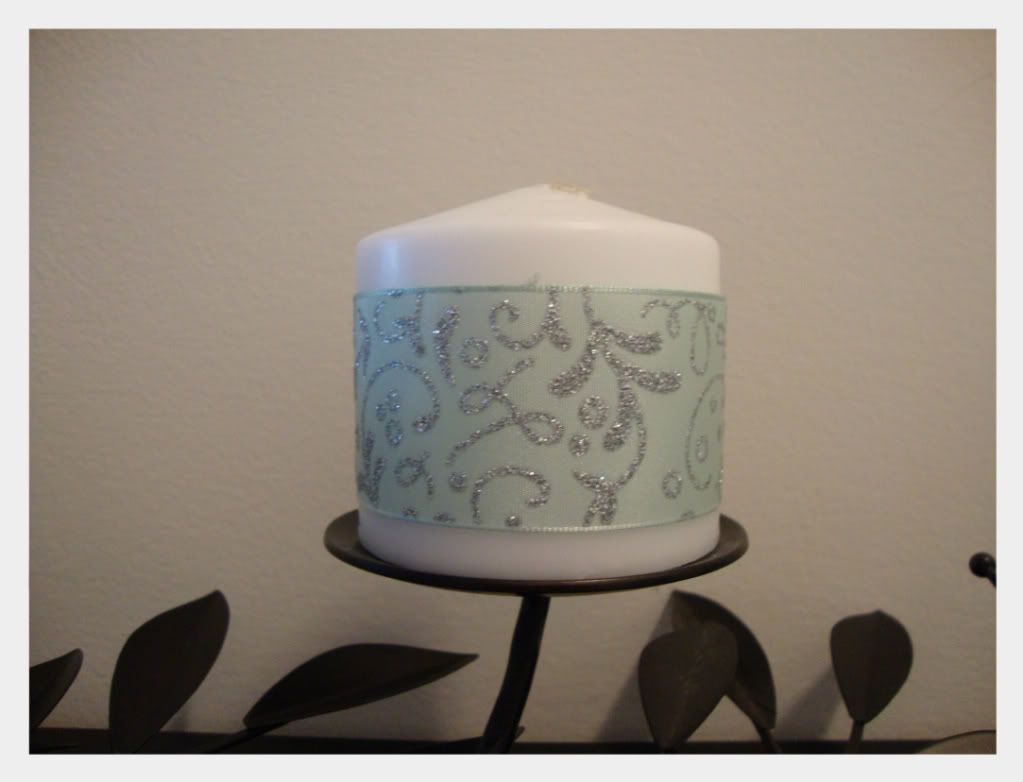 Since I bought them in three packs I had one leftover candle to play around with. A glittered fleur de lis perhaps? I took a fleur shape I had and pushed it onto the candle using my bone folder.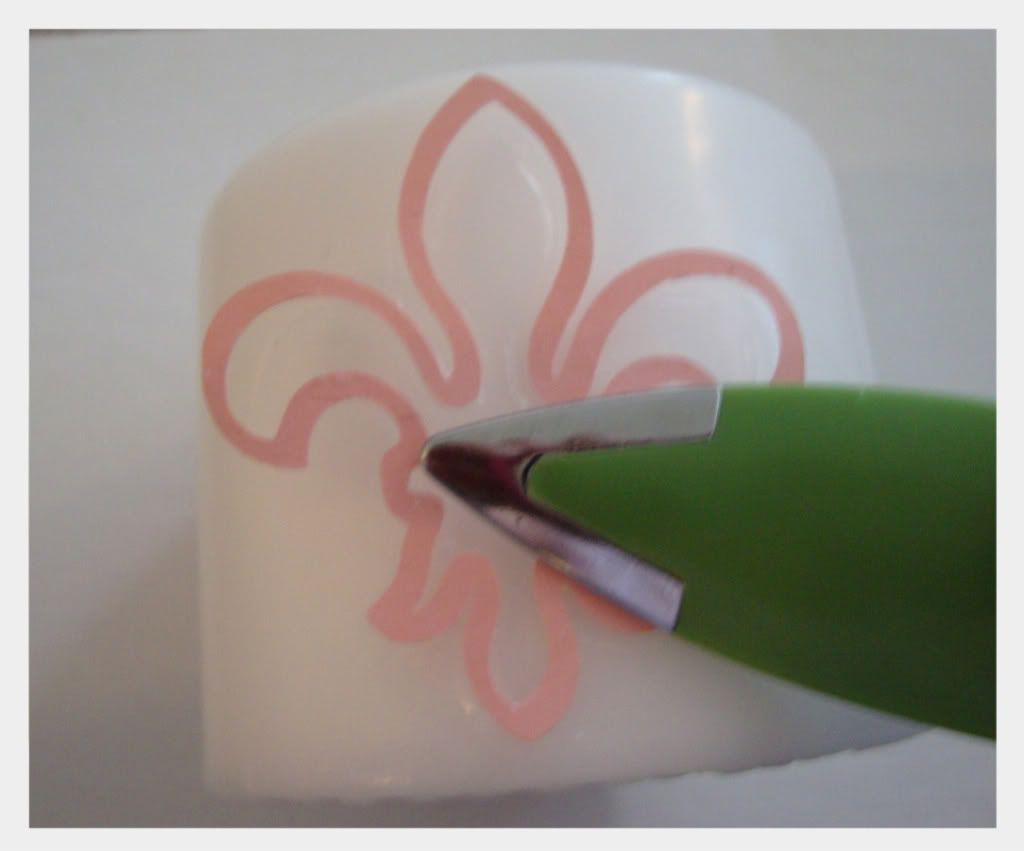 I scored around the outline with the tip of the bone folder and peeled off the pink shape. Then I used this tool from my cricut tool kit to dig out a bit of wax and make a well for the glue.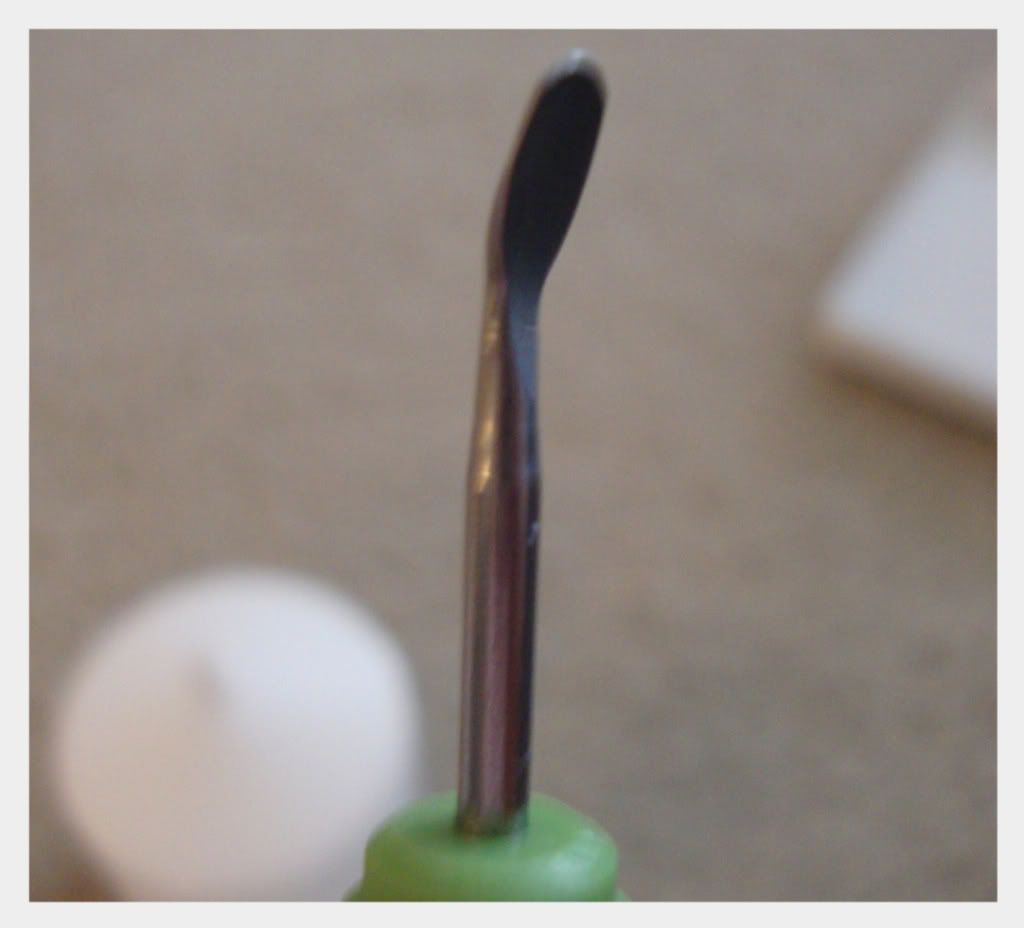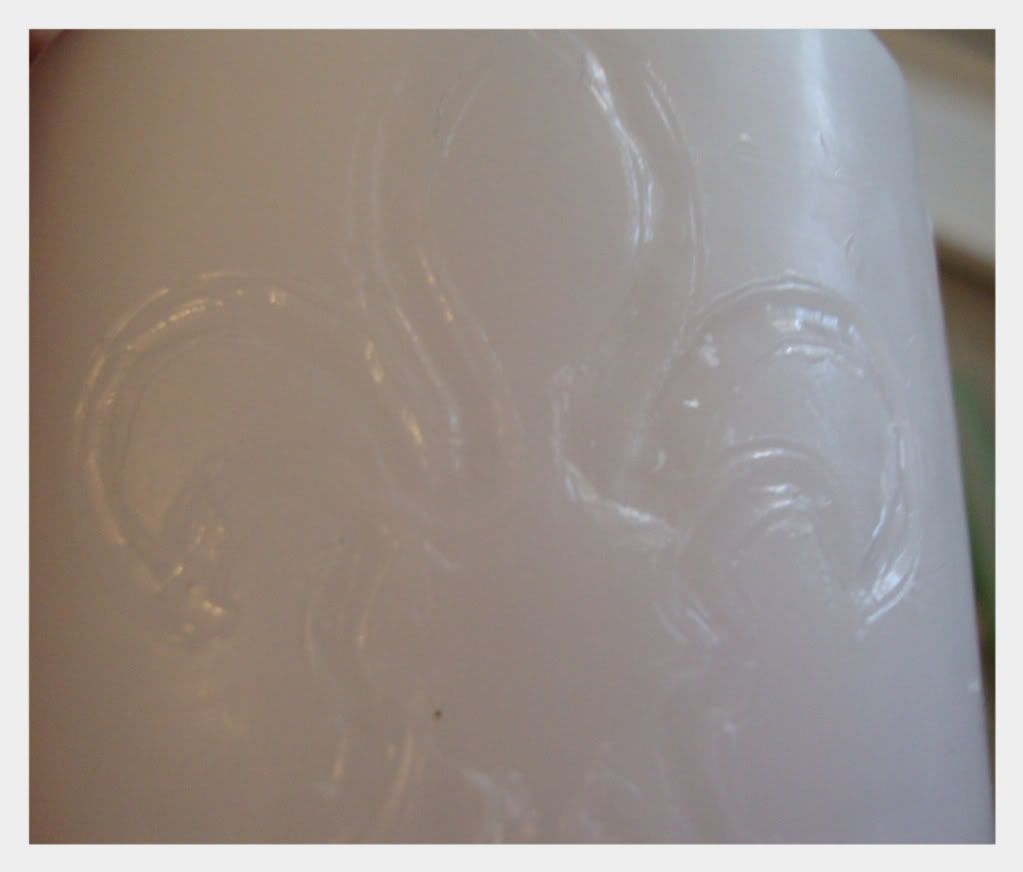 I added the glue and the glitter...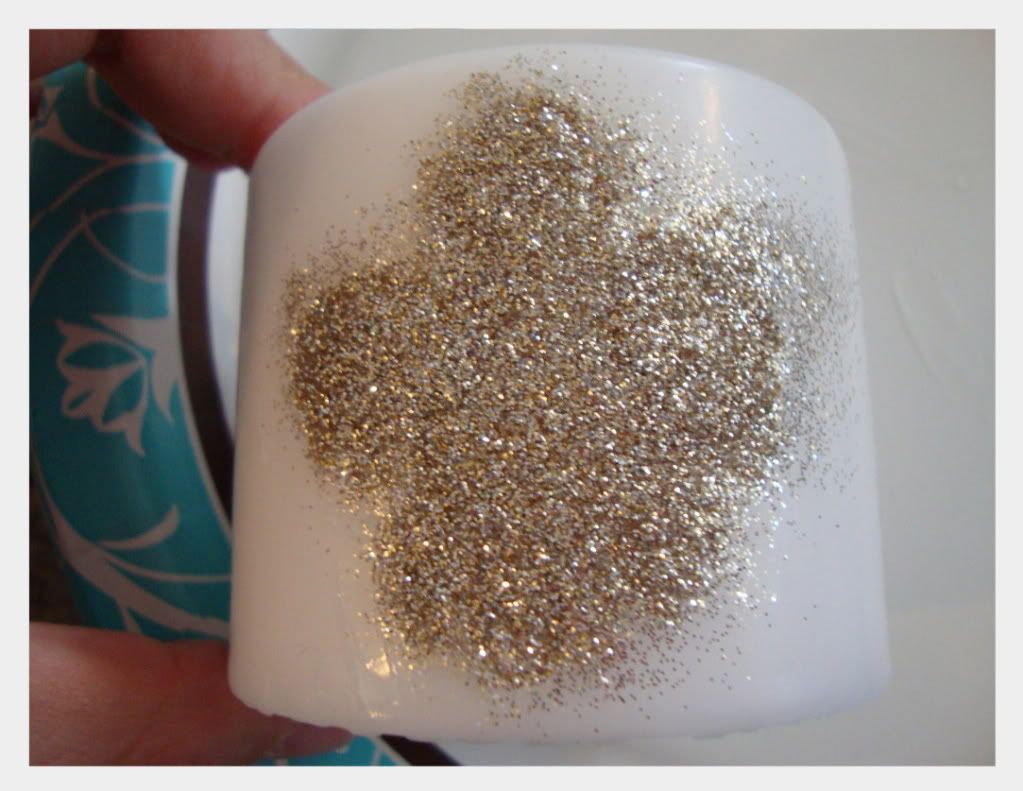 And it looked like crap!! It was all wonky and weird and bad.
But the little Tim Gunn angel on my shoulder told me to "Make It Work!"
So after some thinking, then some ignoring, then some thinking again,
I cut out another fleur on the cricut and glittered that!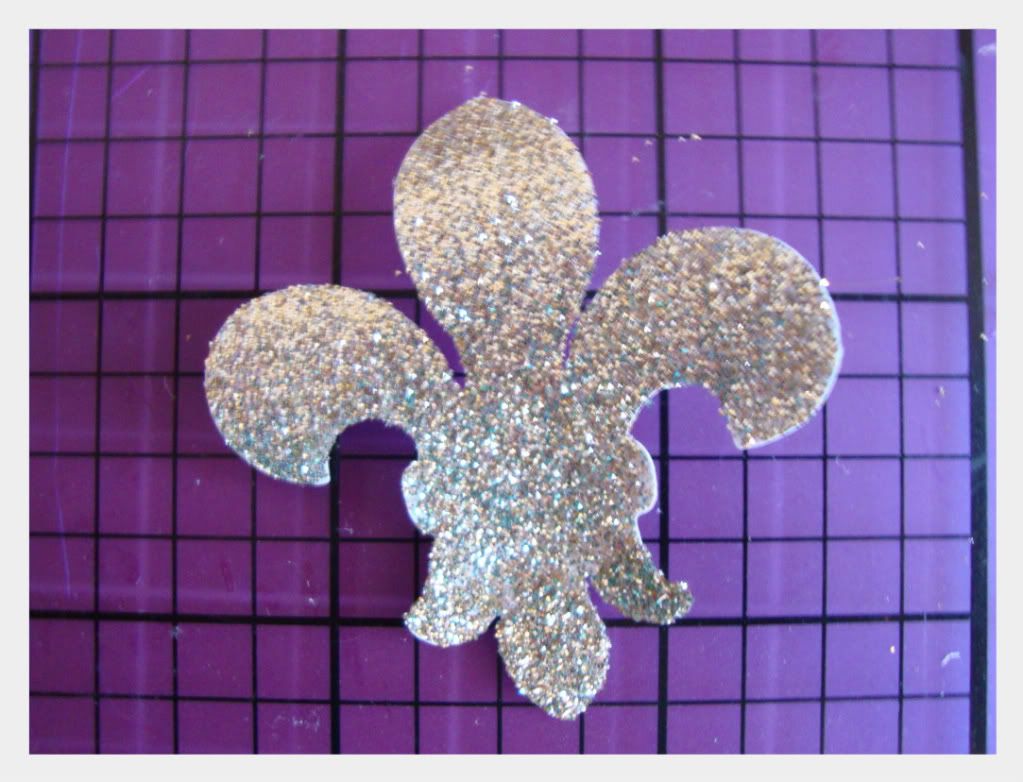 And glued it to the candle :)
Tim would be so proud. I give myself a pat on the back for that one.
And then I shoot myself in the foot for this one. I was at Home Goods yesterday and passed up on a candle holder. It was one of those pedestal kinds, it was a dark silver metallic with chandelier-like crystals draped all around. It was the only one left, in the clearance section for $10. I've thought about going back but who knows if it is even still there. Bah!