As I mentioned last month, March is the kosher-for-passover
Flourless Apple-Pecan Torte
.
I thought it was kinda funny, but also pretty cool, that Martha was offering a kosher recipe. I'm jewish on my father's side but I don't practice or do anything to celebrate the holidays. Every year the holidays come and go and I feel guilty and sad that I do nothing to acknowledge them. So it made me very happy to bake a little cake and give a nod to my heritage, even though I was a week early. Passover begins March 29th.
Anywho, onto the recipe.
Start out by softening the apples with butter, cinnamon and sugar. Yum! Do we even need to go further?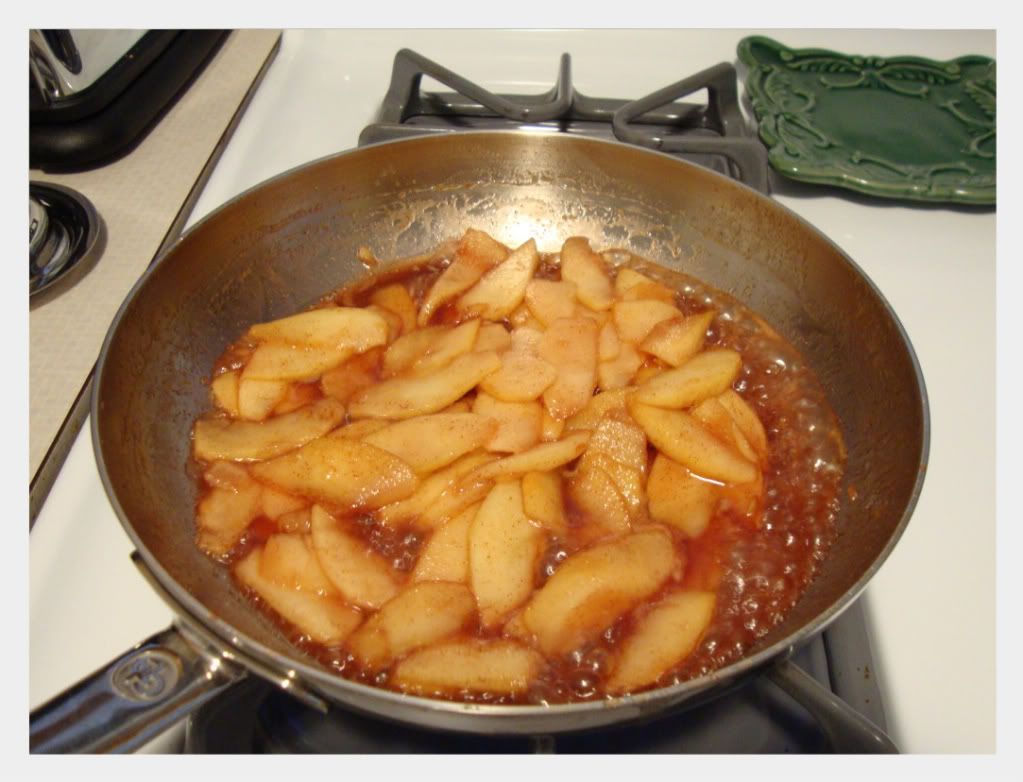 Add a little Manischewitz to make them syrupy. Ahh, Manischewitz, what are Hannukah and Passover without you? The very first time I got drunk was at Passover. I was 16 and allowed to have one glass of wine. My cousin and I were sitting away from our parents with a bottle of Manischewitz at our end of the table. If you never let your glass get empty then its still one cup right? Needless to say, we drained the bottle and I got groggy and fell asleep. Ooh, check out that steam!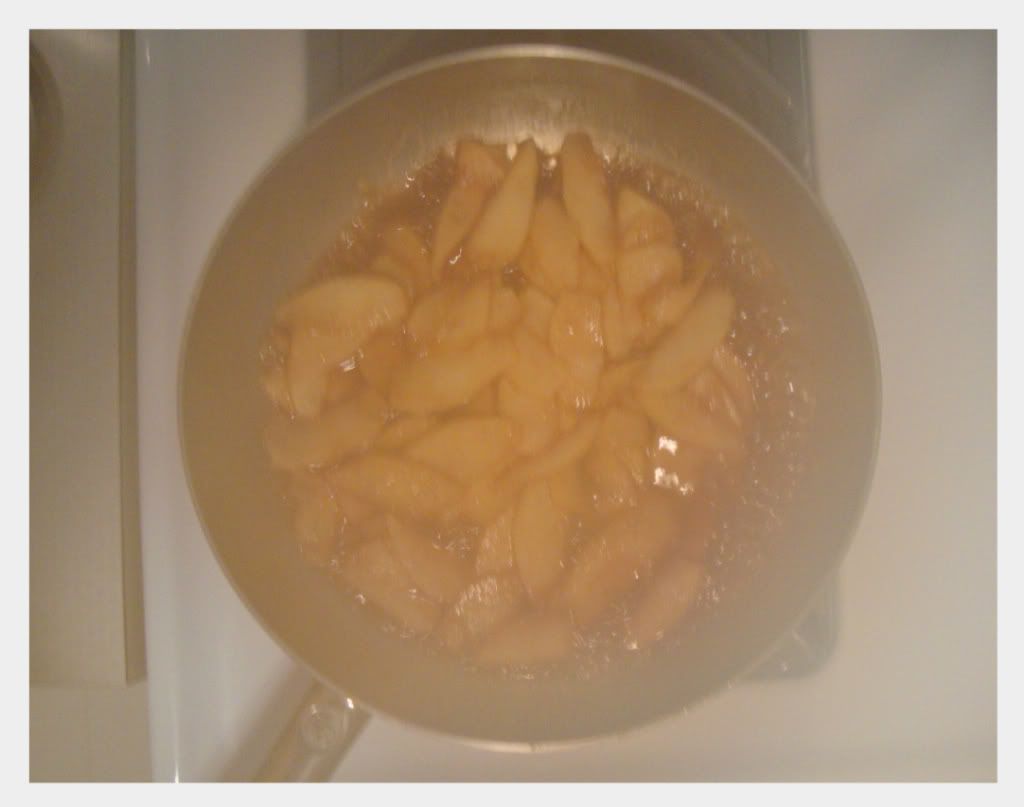 Here we have egg yolk, sugar, apples, ground pecan, matzo cake meal, and cinnamon.
And here are my glossy and stiff eggwhites.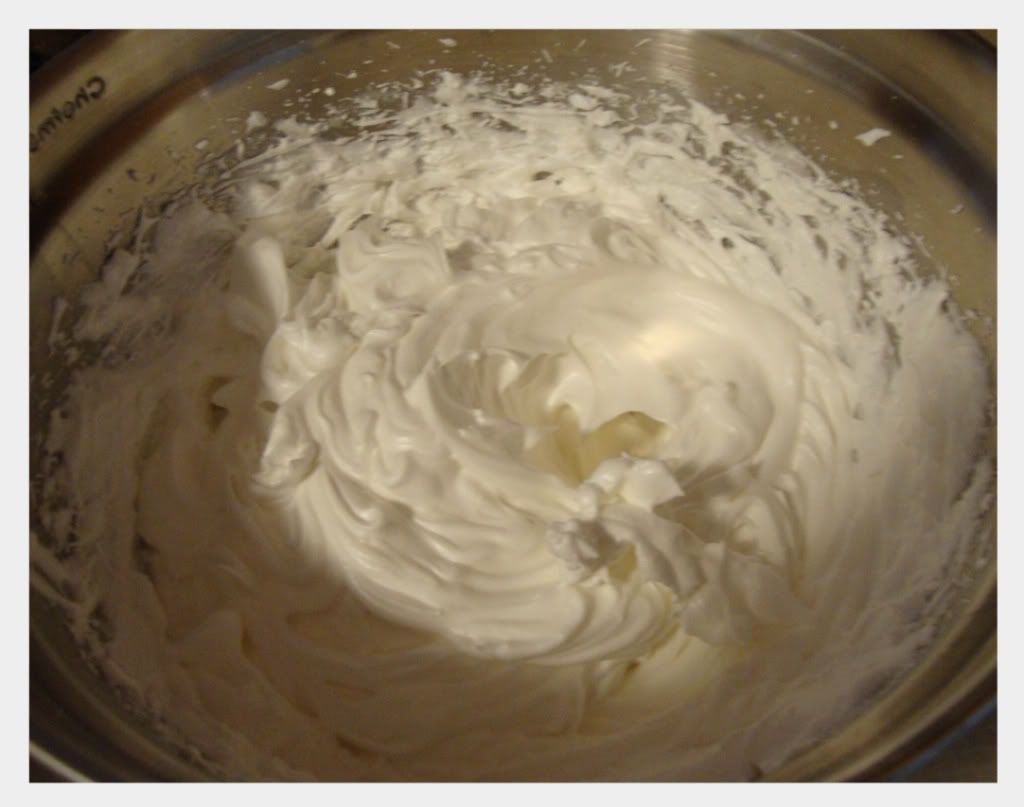 Gently folded together and into the greased pan. The recipe calls for a springform but I don't have one so I just used a 9-inch cake pan.
I should have let it cool more before I flipped it out because the top stuck a bit.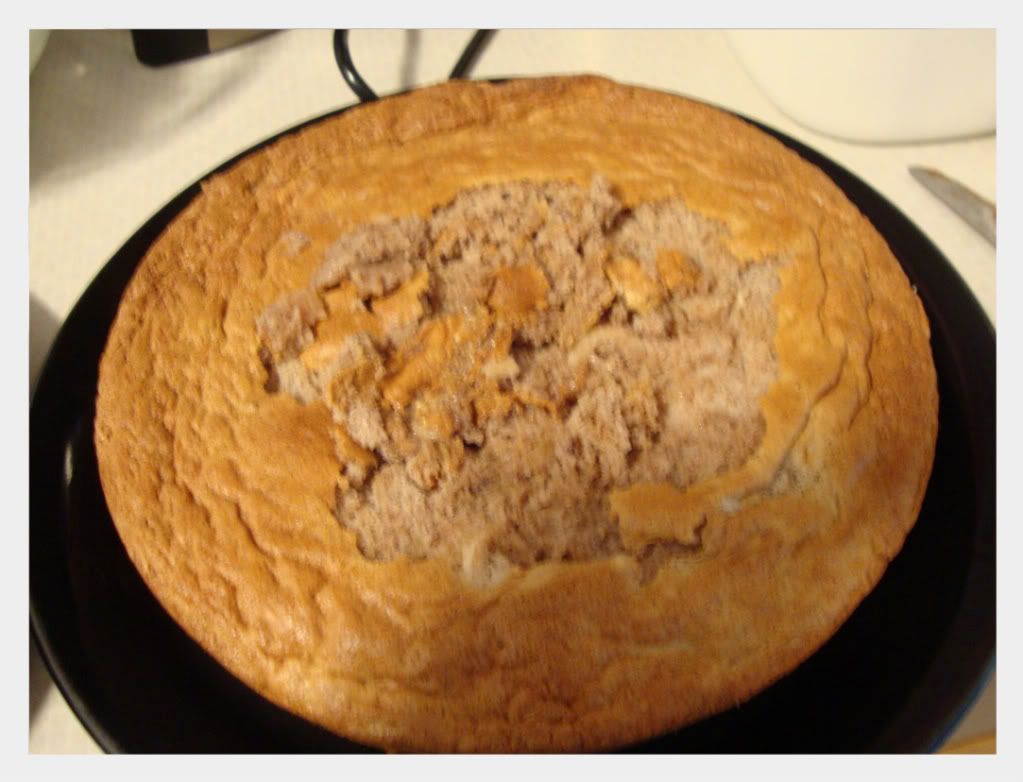 That's OK. I'm not serving it to anyone, and if I was the powdered sugar would cover it up. Except I was all out of powdered sugar. So I made whipped cream instead. I substituted granulated sugar and it came out just fine.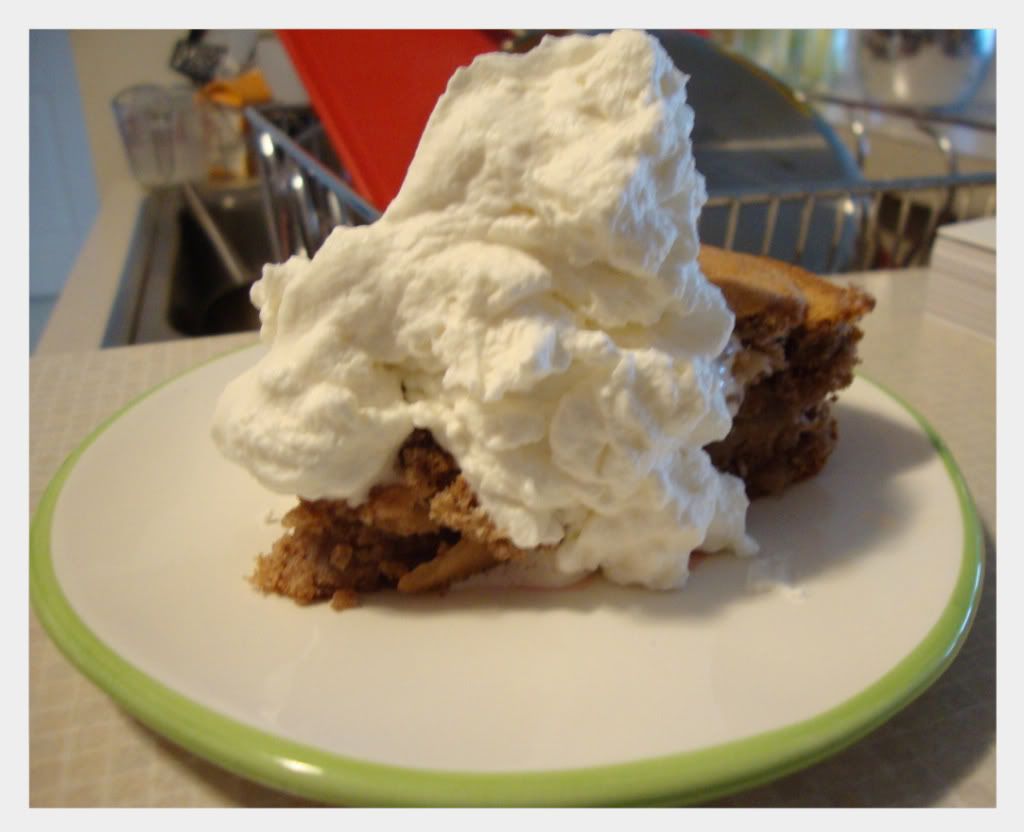 Next Month: Chess Tart. A nilla wafer crust and brown sugar filling? This is going to be a hit in my house!