Welcome to Part 4 of the cross stitching series. If you missed Parts 1, 2 or 3 click below.
1)
Selecting a Kit
2)
Prepping your Kit
3)
The Stitches and following a pattern
4) Outlines (back stitch) and Details
5)
Personalizing a kit
6) Finishing and Framing
After a bit of slacking, I cracked down and finished all of the cross-stitches on my Turtle Towel.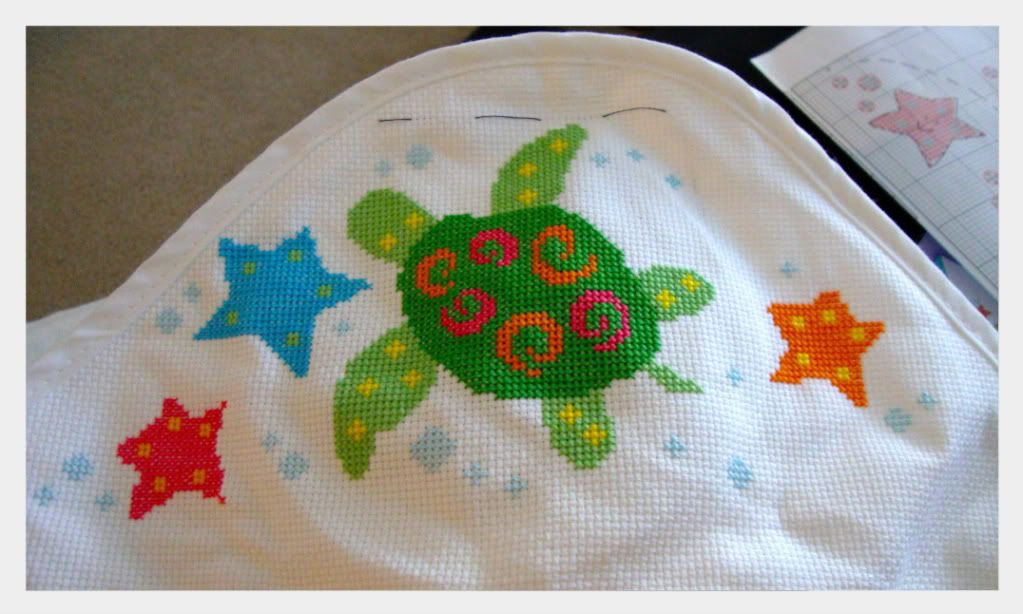 It may look done, but the turtle and starfish have no faces and the entire design lacks definition. This is where the back-stitching comes in! Here are a few tips.
I like to try and have the outlines look just as good on the back as the front so I like to stitch a running stitch and then go back with another running stitch to fill in the gaps. This circle has an octagon shaped outline. I started by stitching the straight lines clockwise...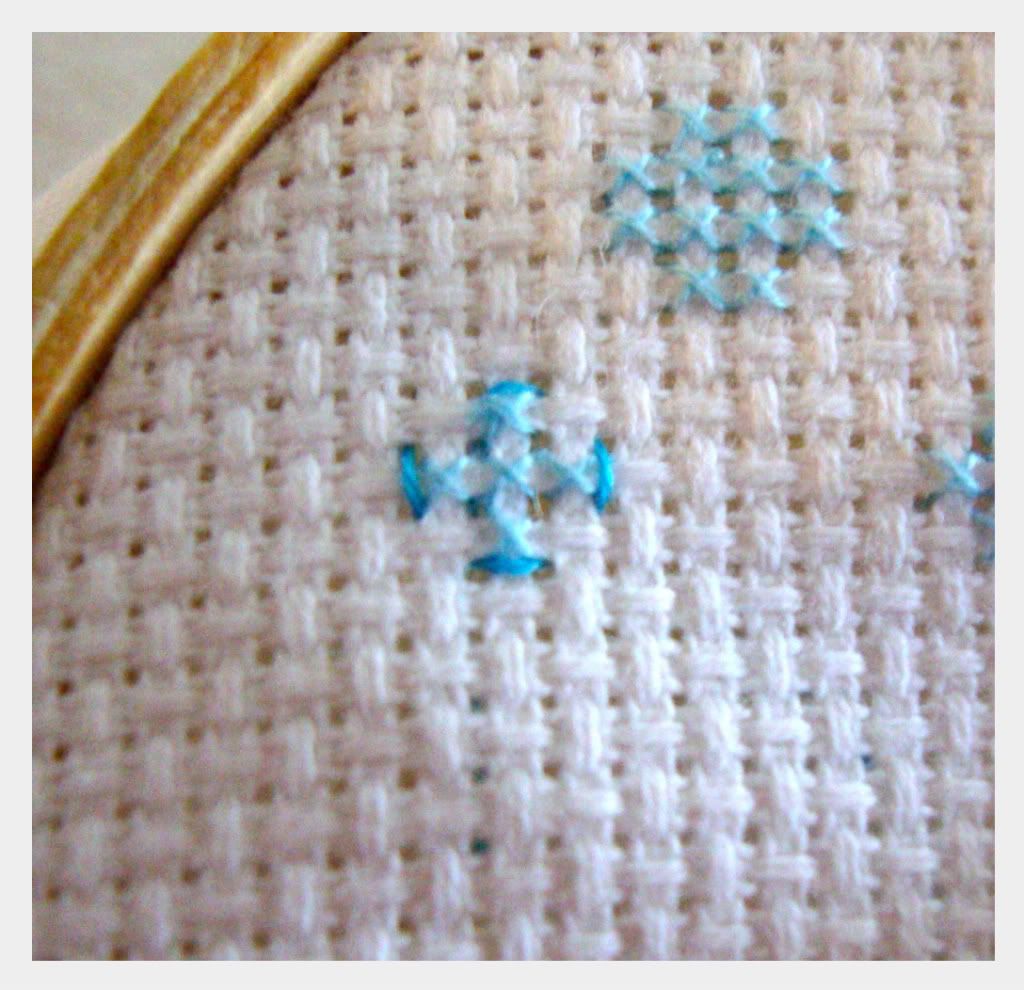 ...then stitched the diagonals counterclockwise.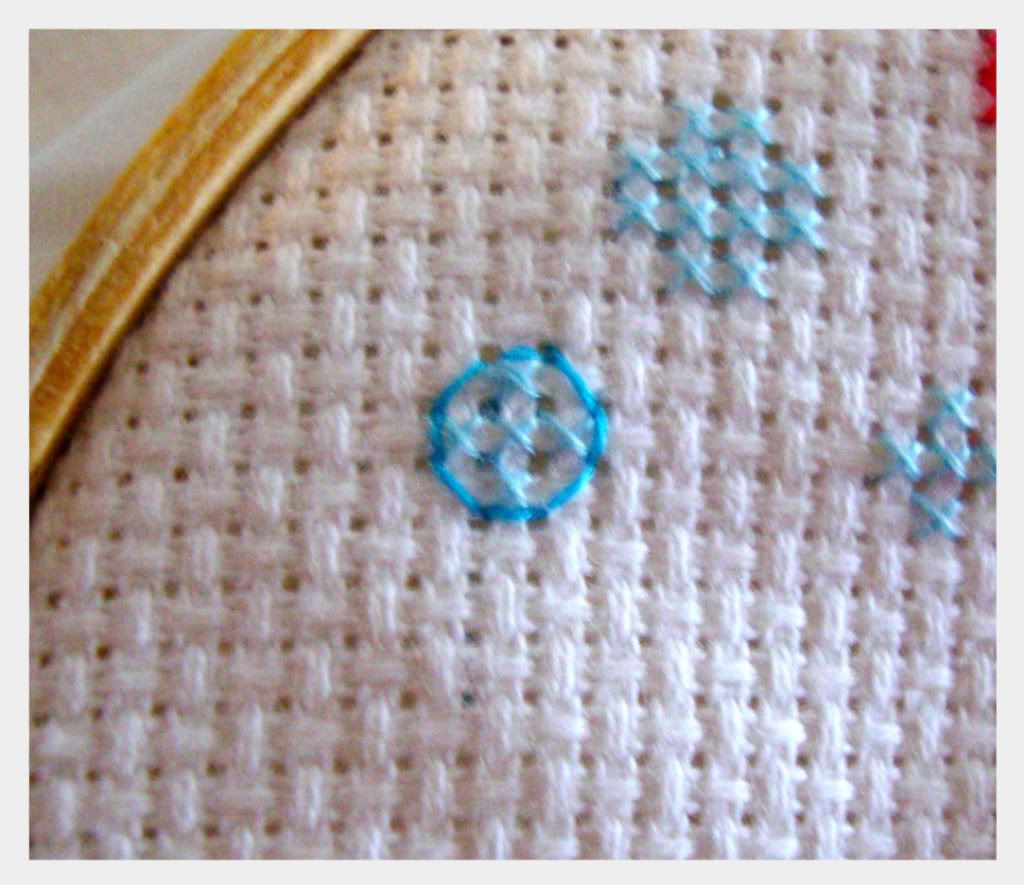 I worked in a similar fashion on the larger outline. Look closely at the outline one the pattern to see where it touches a hole. I like to go no more than 4 holes in one stitch, but if a diagonal needs 5 or 6, so be it. I worked a running stitch in one direction...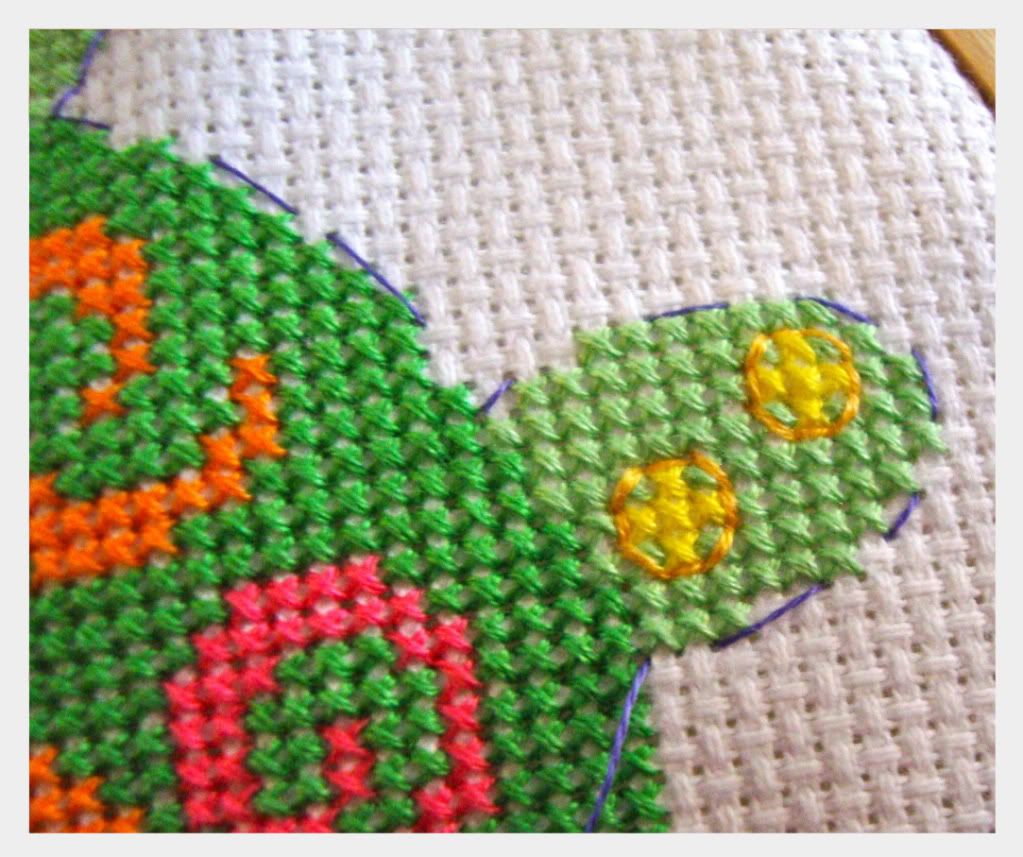 ...and worked back to finish it.
Now the french knots can be tricky. These are used a lot to add eyes and other misc. details. This design used them for eyes and random bubble dots.
Bring the thread through the correct hole and pull it taught. Hold onto the needle with your dominant hand and the thread with your other hand. Place the needle behind the thread and wrap it around so it crosses and looks like the picture below. Then place the tip on the needle back in the same hole. I've had issues with french knots popping out, so you can actually place the tip of the needle inbetween the fibers right next the hole to secure it better.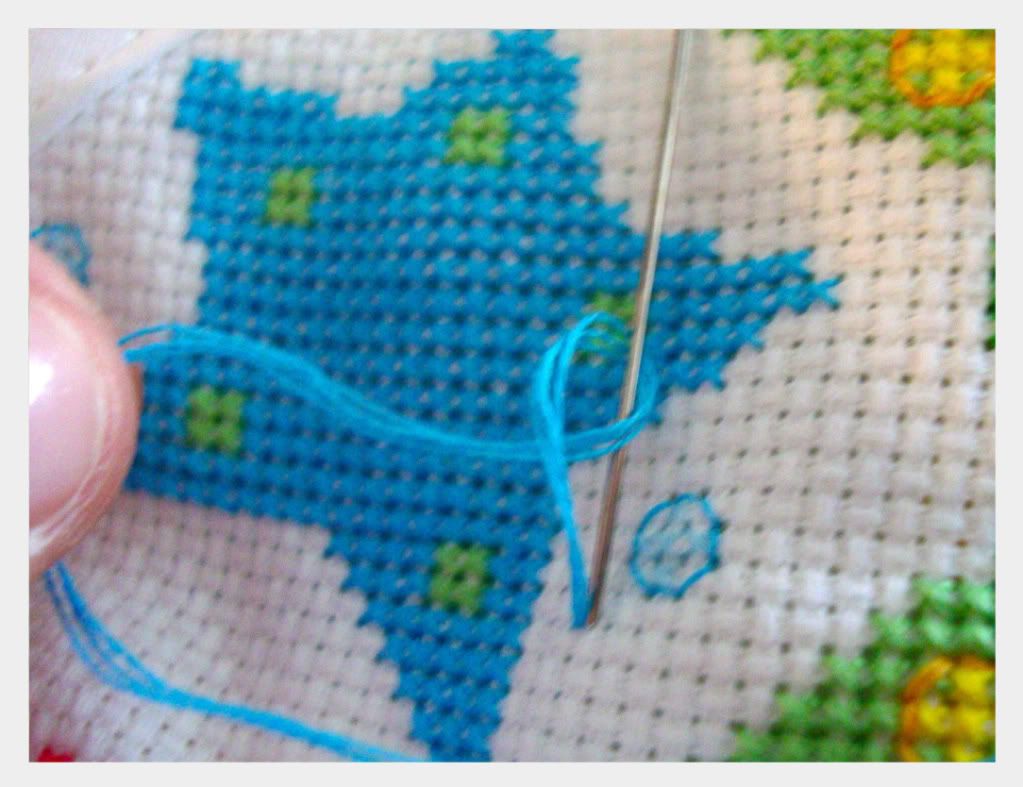 Next, pull the thread taught so that the knot forms.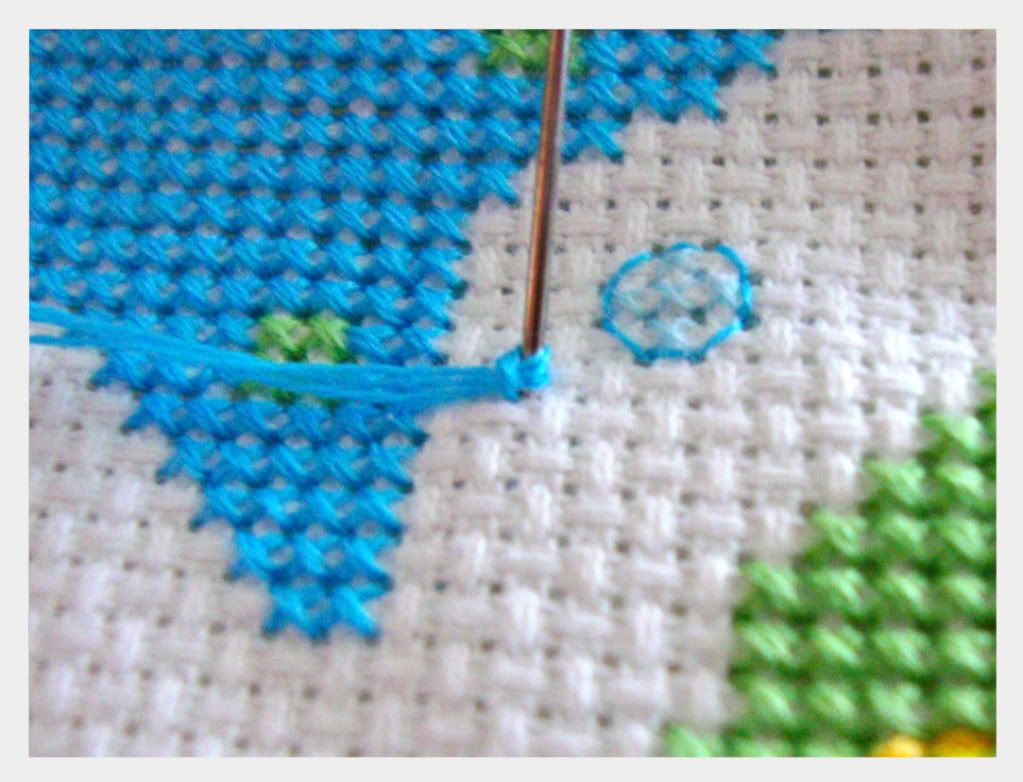 Keep the thread held taught and pull the needle through. You'll end up with a french knot!
See how nice it looks with all the details added.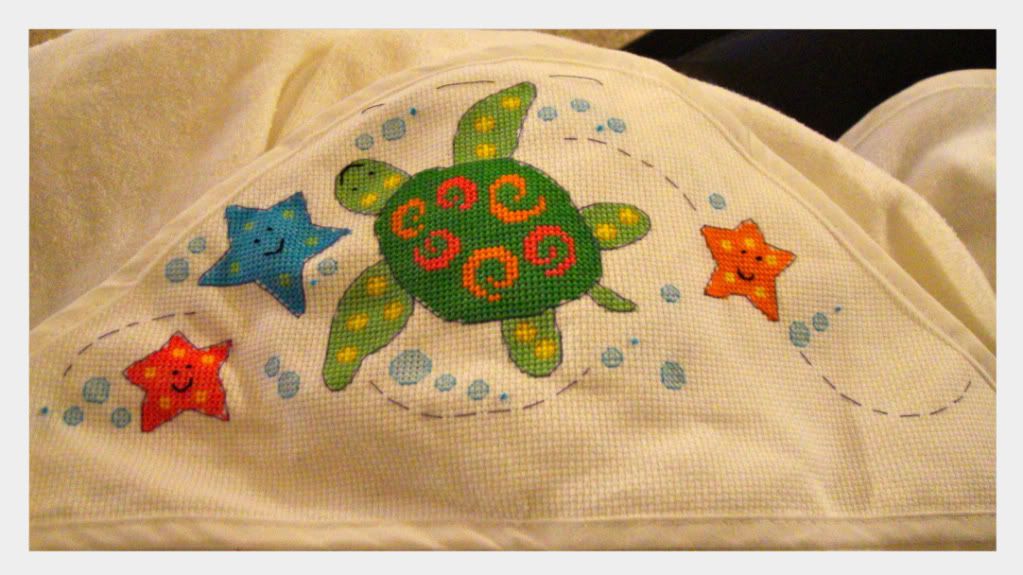 Next week we will go over finishing up and the different ways you can personalize your designs. Plus I'll show you what I did to this one to make it super special!!