I bought this vintagey looking bottle carrier on Tuesday while browsing the shops in Occoquan, VA.
What I loved about it was the Maison de Campagne sign on both sides. When I got it home and set it on my counter, I realized you couldn't see the lovely little plaque at all!!
All it needed was a bit of distressing to make the words and design pop!
I though I could glaze/whitewash it but that didn't work very well. It looked great when I painted it on, but when I wiped it off nothing stayed behind in the crevices.
And then a light bulb went off. I didn't need to add to it; I needed to
subtract
!
So I took some 400 sandpaper and lightened the areas I wanted to stand out.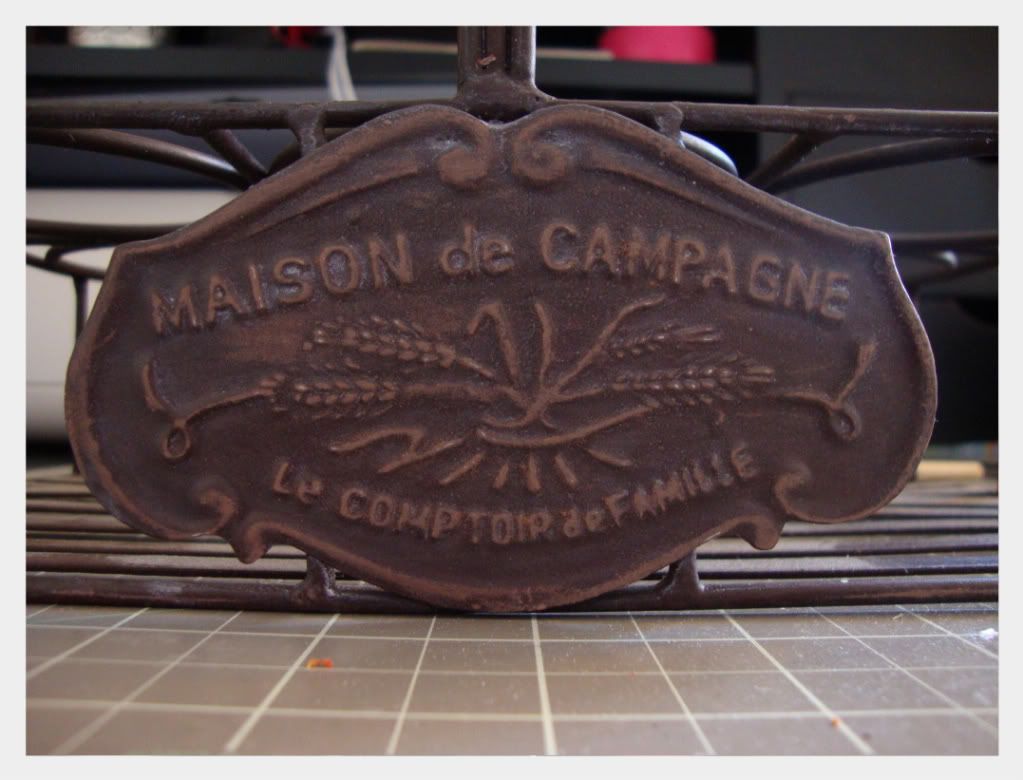 Now it's perfect!