My nuclear family is just my husband and me. When I refer to my family, I'm talking about my parents and siblings. Ronnie and I are just a couple; just the two of us. I feel weird calling us a family since we don't have kids yet. Hence the title of this post.
On to the crafting!! I had all these leftover sticks from my
christmas ornaments
and I knew that I wanted to make a fence out of them after the holidays.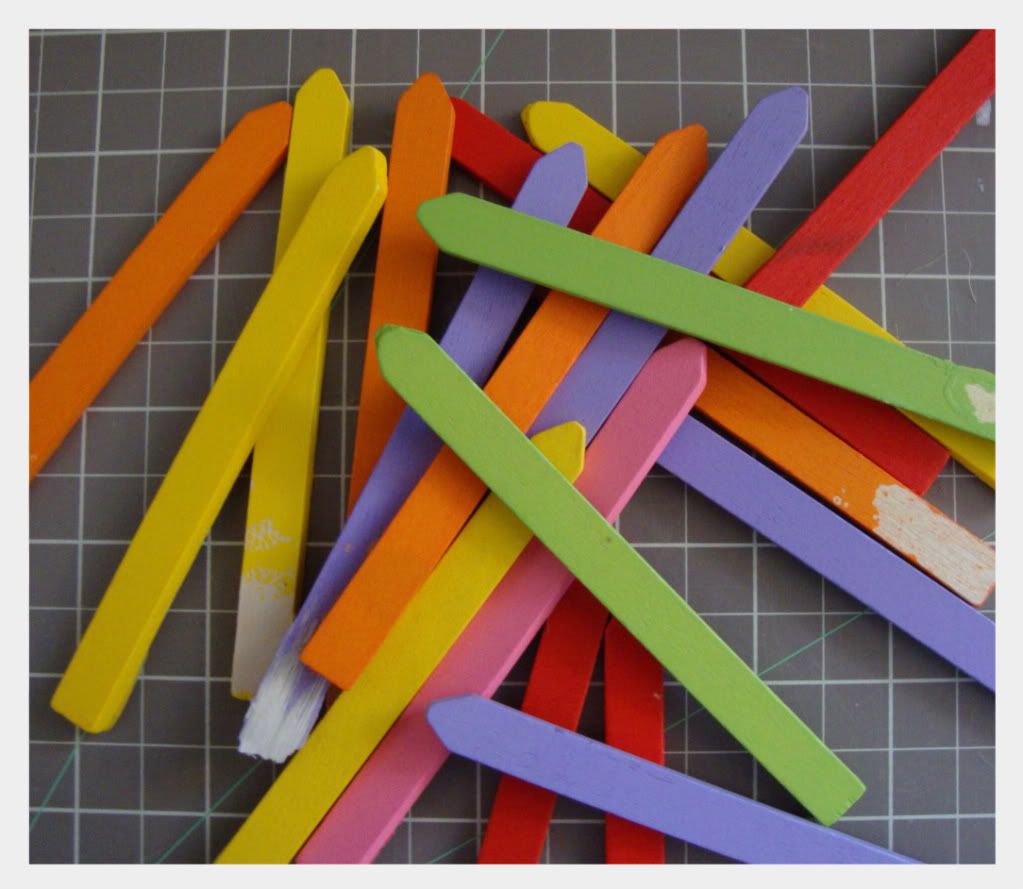 I hot glued them all together...
And started to paint. I mixed antique white acrylic paint with a drop of burnt umber to get a nice cafe au lait color.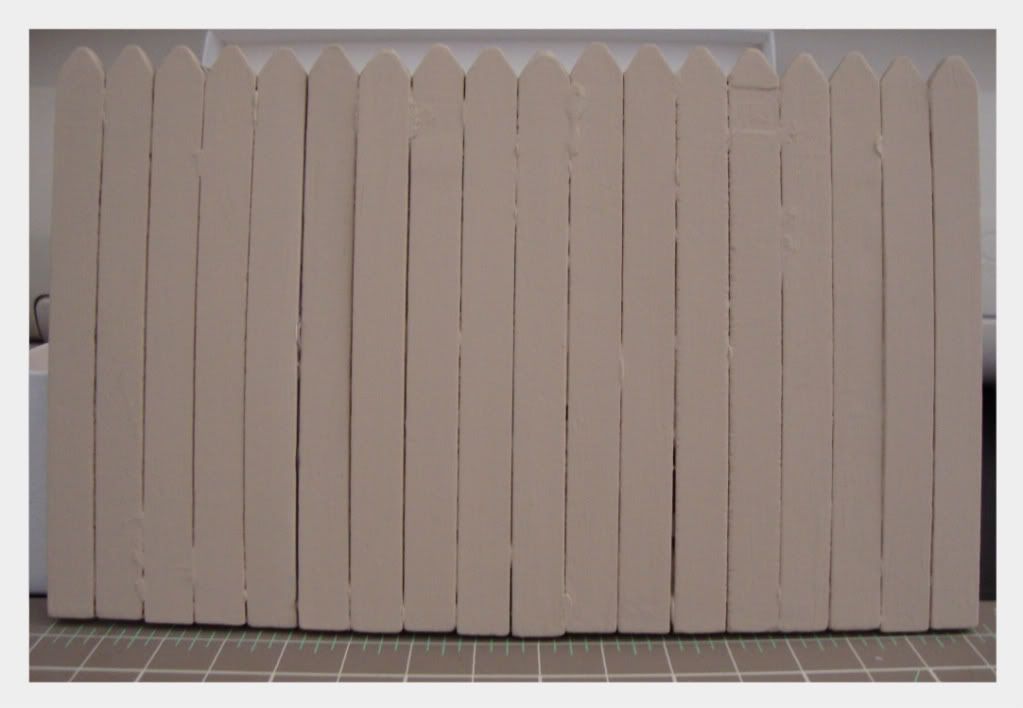 I don't have any ralph lauren glaze, sniff sniff, so I mixed more of the burnt umber into water to make my own. I wanted this little sign to look like a weathered old fence. I was so happy with the results, I had to restrain myself from glazing my entire apt.!!
I used the cricut and contact paper to make stencils - last name, year we got married*, cute bird on a branch.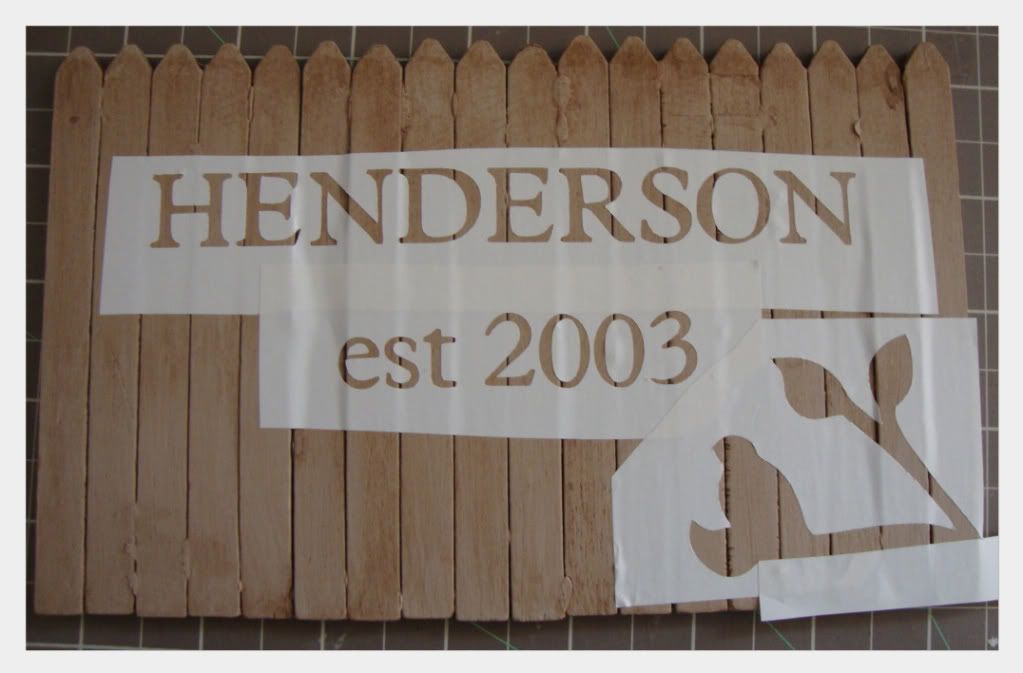 I needed to get some blue/turquoise paint. Since these paints are on sale for 25cents each this week at Micheal's, I stocked up :)
And here is my new little beauty. I used burnt umber and laguna blue (top row, fourth from left) paints and added a key embellishment and some ribbon.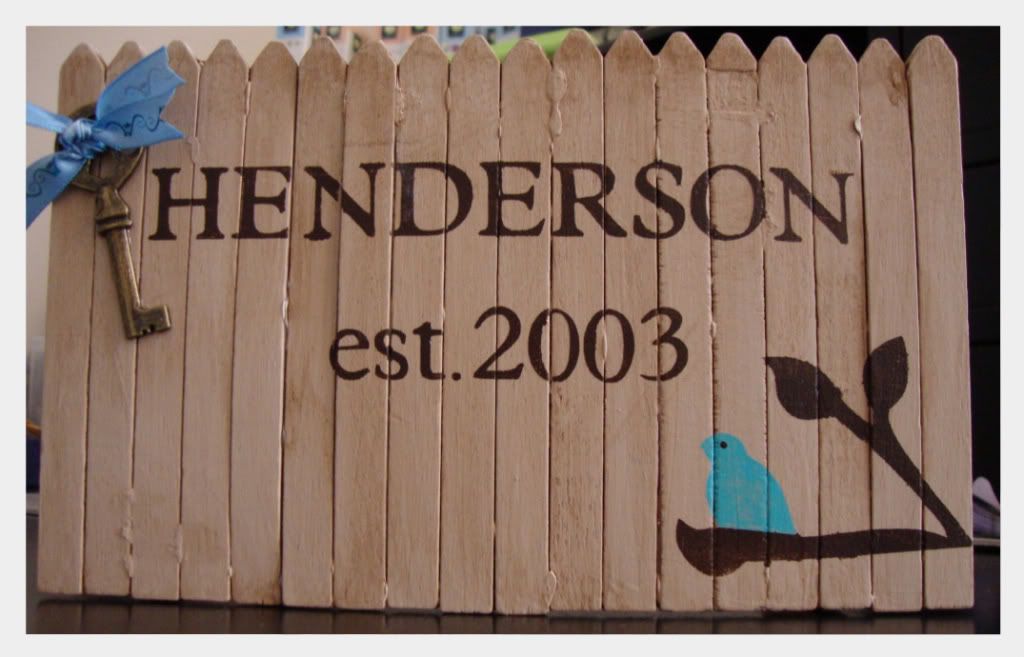 I used that E-6000 glue to attach the key and some wooden triangles on the back so it would stand up. Boy is that stuff stinky!! It was also globbing up and not very fun to work with. I have seen so many crafty bloggers raving about this - any tips for me on how to love this, too?
*yes we are going on 7 years and have no kids. why? we were both 19 when we got married. he is we are close to ready but not quite there.