My brother is one cool cat. He went to school for film editing and he has worked on some pretty cool projects since graduating - including music videos for Def Jam.
He is also in a band,
Royal City Riot
. They are a Reggae band and my brother plays the organ a.k.a. keyboard.
I found this clapper keychain at Michaels on super sale and I had to buy it for him. I finally got around to getting it ready to mail to him. You like?
I cut the city scene from the Plantin cricut cartridge and his bands logo and glued them onto black cardstock. I love how to logo kind of looks like a moon.
I dipped a pencil into white-out to write on the plastic.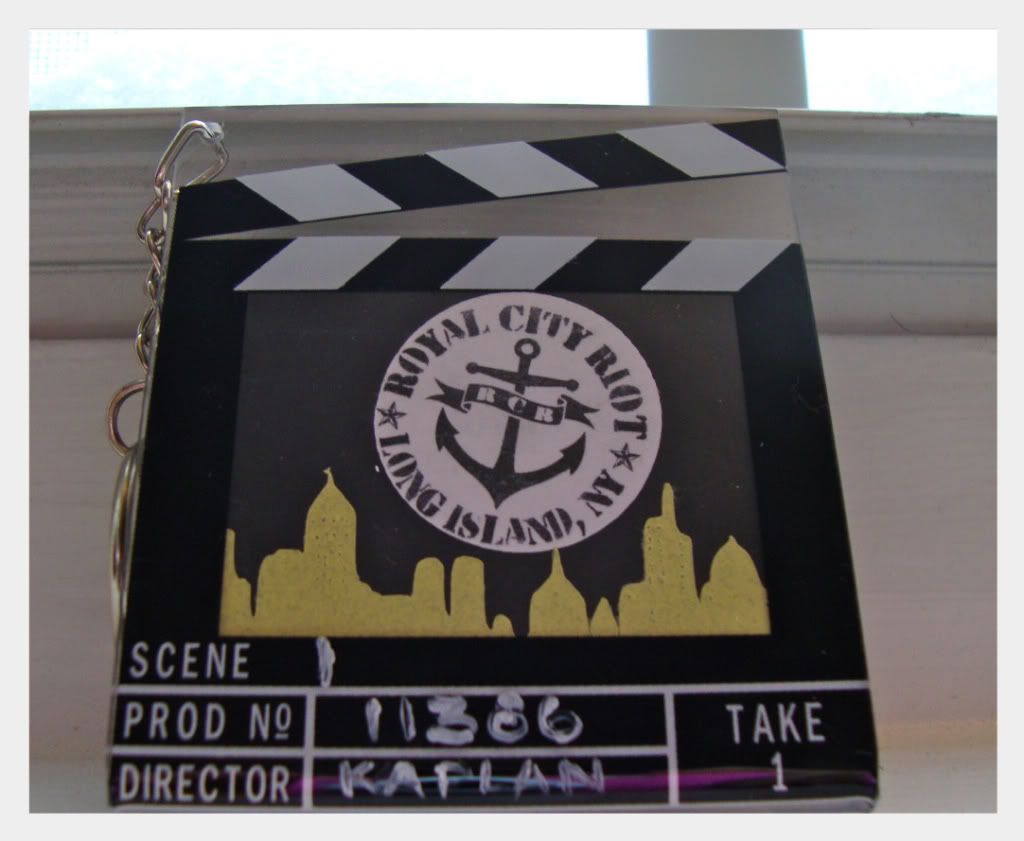 I hope he likes it and doesn't think it is too cutesy.