The DC area got one of the biggest snow storms this area has ever seen on Saturday. The federal government is still closed, which means hubby is home with me!! Our car is blocked in by snow, so we took a walk to the grocery store today - can you believe some of the side roads are still not plowed? And we are getting another foot today?!?
Anyway, all this time cooped up at home means I needed to get my desk organized. Look at that mess!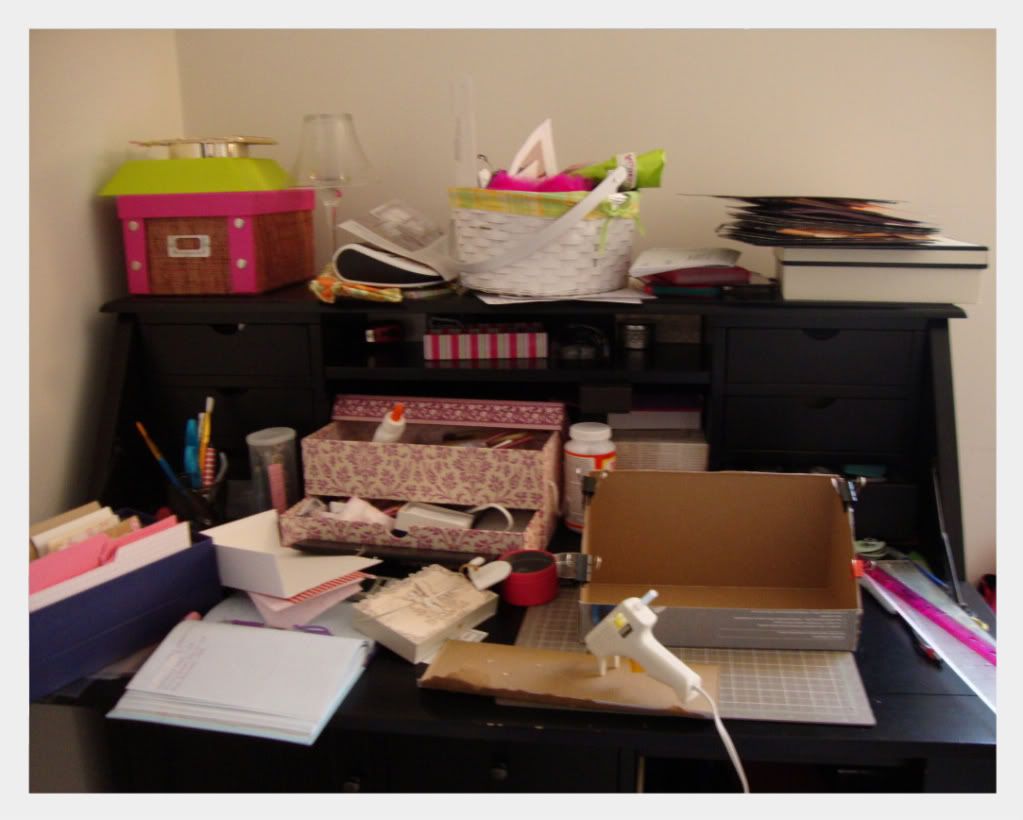 Everything needed to be put away, and that meant I needed to find a box for my files. I was about to through away my dremel box, when I realized it was perfect for a revamp. I started by opening it up and cutting off the top.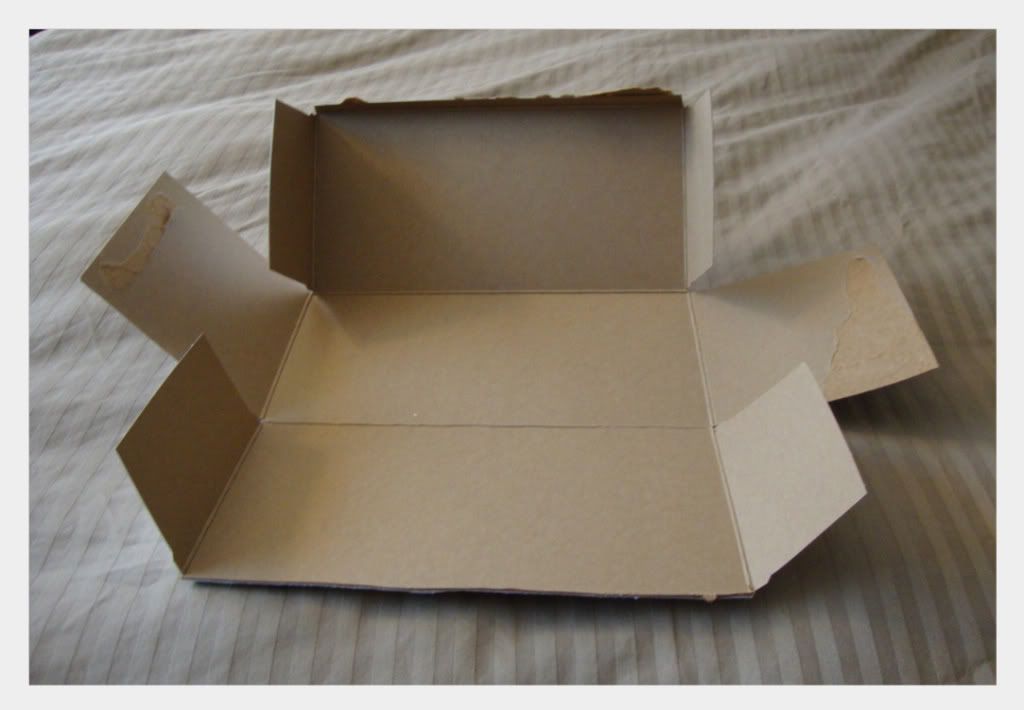 Then I angled the sides to mimic store bought file boxes.
And hot glued it back together.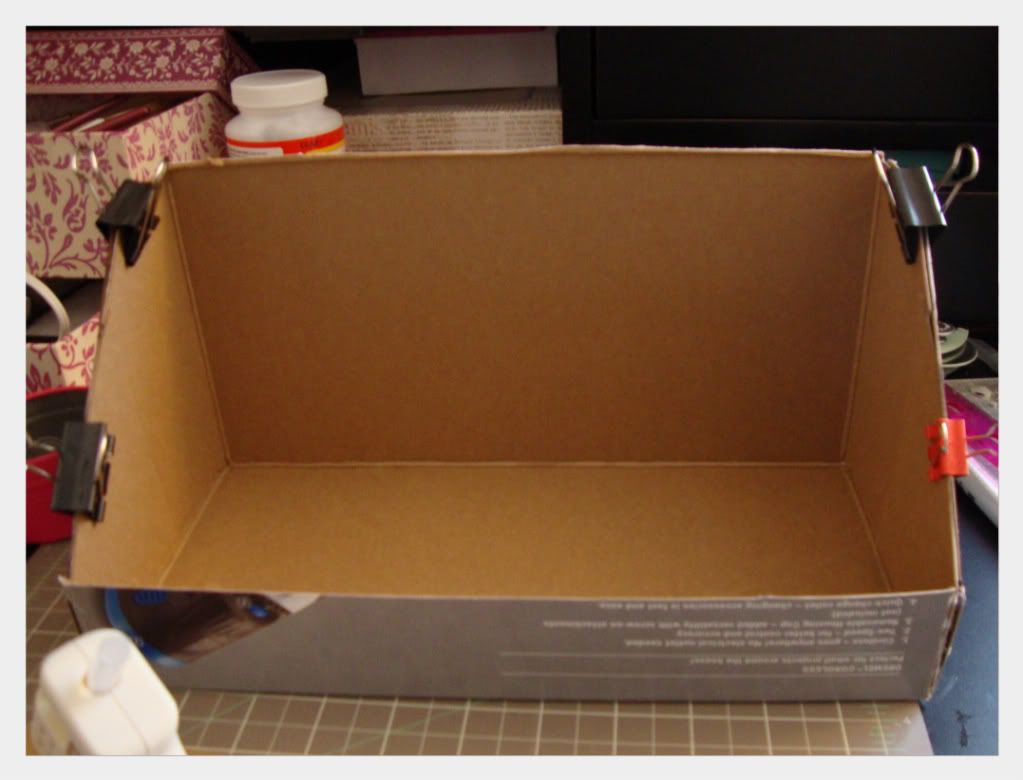 Then it was time for mod-podge!! I used some Martha Stewart Wrapping paper I bought when she first launched her line at Micheal's. I was able to cover the whole box using one piece of paper.
Here she is all finished and filled up.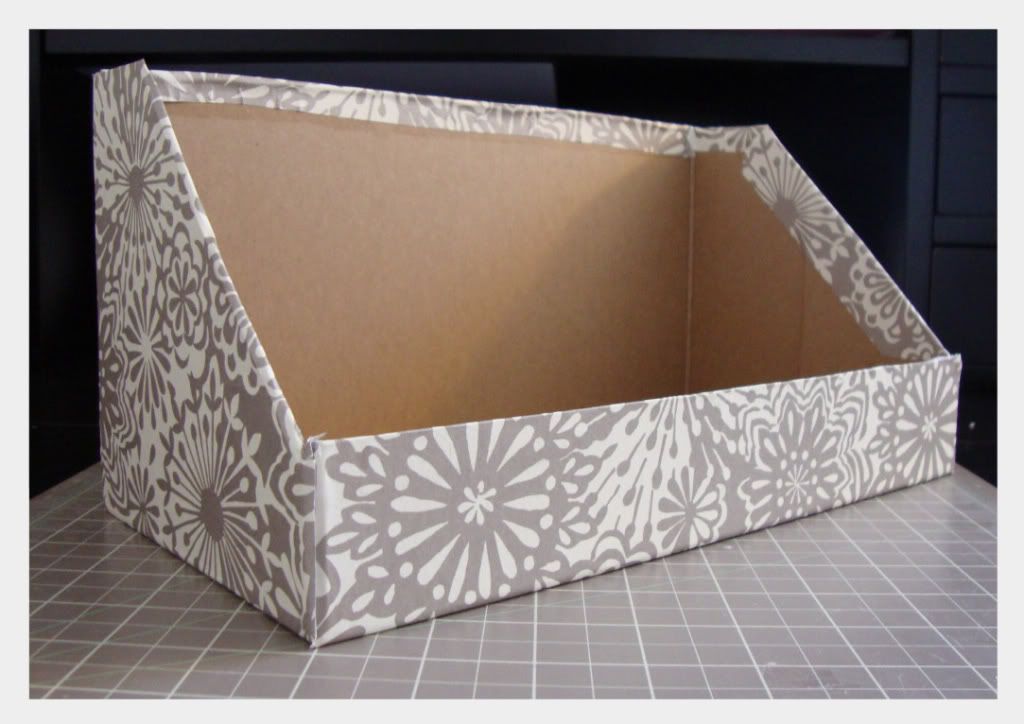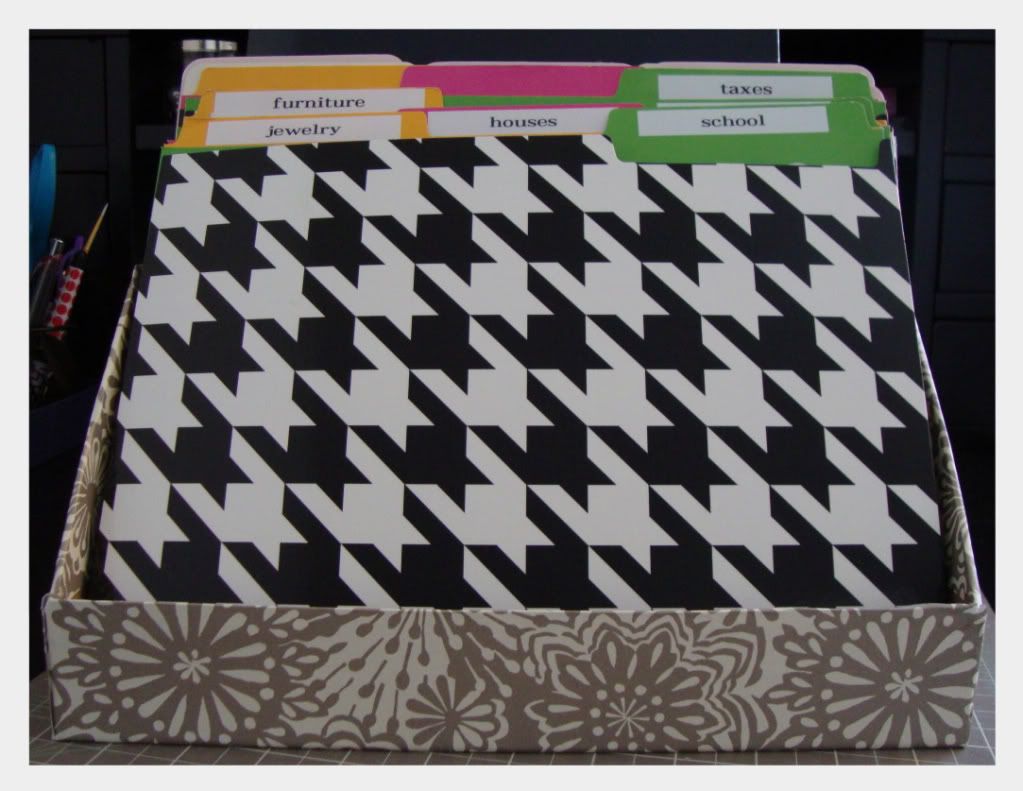 Aah, now my desk is all nice and clean and perfect for the list of projects I have to work on. {the file box is not in the pic because it is tucked away in a cabinet}