Here is a craft for all you office workers, brought to you by my co-worker, Stef.

Supplies Needed:

Brown Kraft Paper

Scissors

Tape

Colored Printer Paper

Pen

Glue Stick

Cut kraft paper to the appropriate size for your package, wrap and tape.

Draw stars on printer paper and cut out (make a bunch at once by stacking the paper)

Start glueing the stars onto the box. They look especially great when you wrap them on the edges and layer them.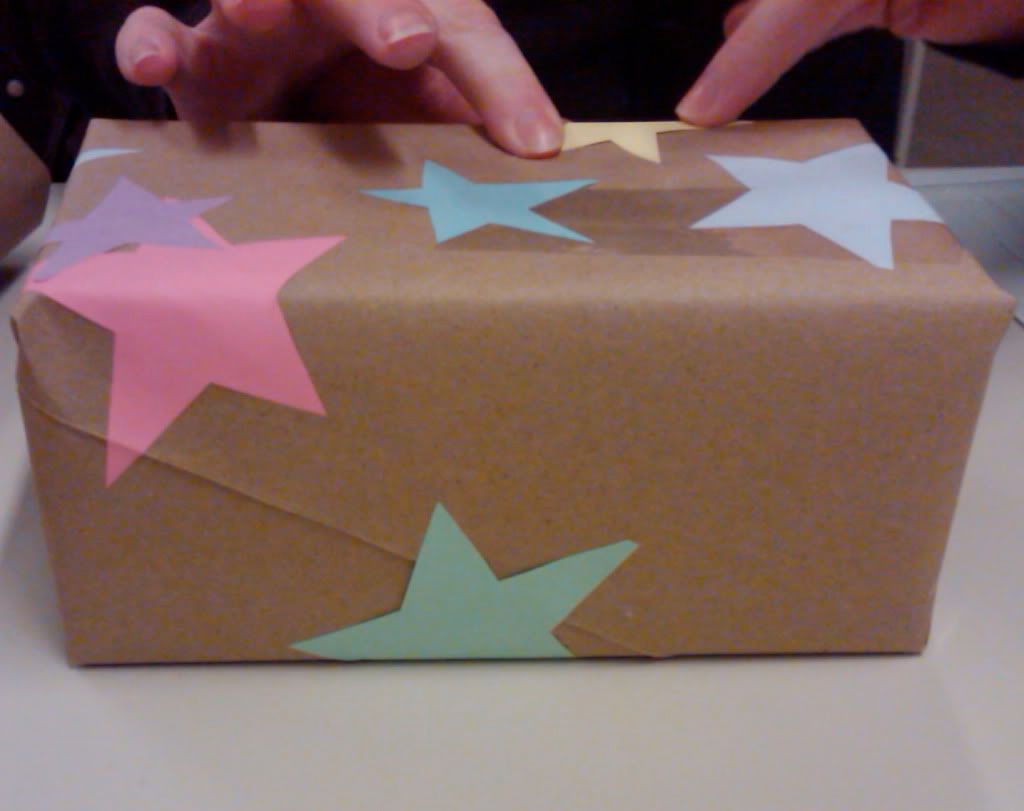 And voila! Free handmade, super-cute wrapping paper :)