Sunday means it's time to bake, and even better when I have a birthday girl in need of cupcakes. After chocolate last week, I thought some cinnamon was needed.

Start by sifting together all-purpose flour, cake flour, baking powder, salt, and cinnamon.

Cream your butter and sugar, add eggs one at a time; then add your vanilla.

Since you asked, I use the
Kitchenaid Architect 9-Speed Handmixer
. I bought this as a present to myself over the summer and I love it! I'd love to have the standmixer when my kitchen has enough space to store it, but for now, this handmixer kicks butt!
To finish your batter, add the dry ingredients in thirds alternating with 1 1/4 cups milk.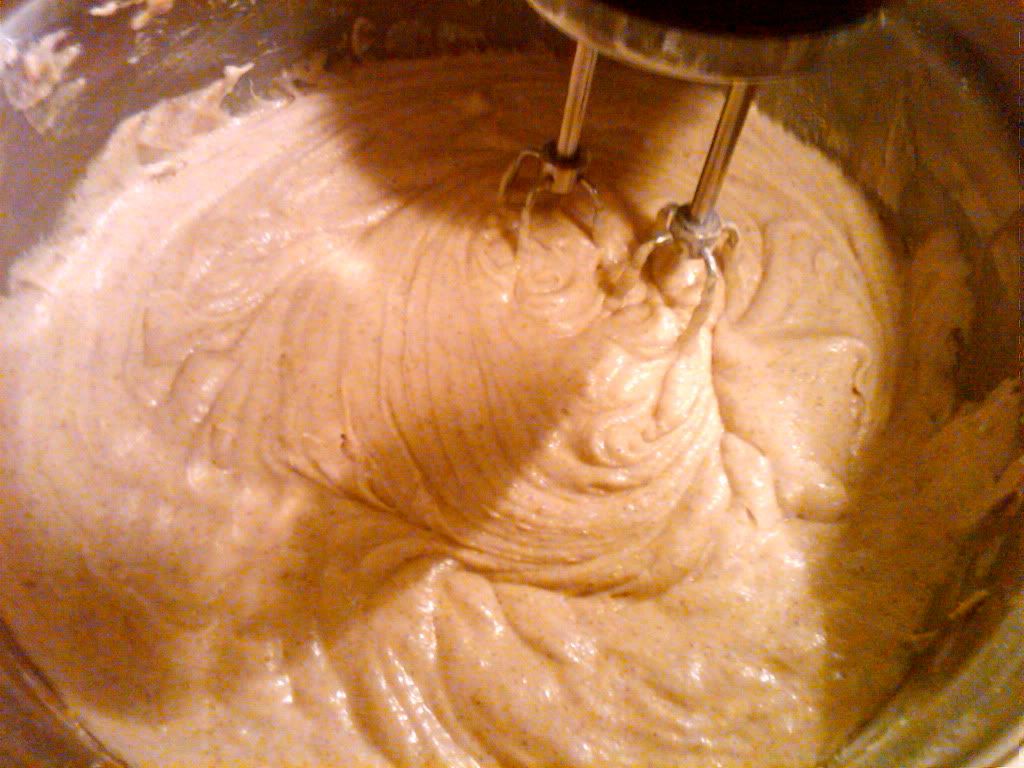 Then fill your pans. The recipe says it yields 28 - I made 24 and had some batter left over.

Onto the Frosting!
Seven-Minute Frosting
that is. I didn't get any pictures of the process because it was pretty hands on the whole time. In short, heat your sugar with water and corn syrup to 230 degrees. At the same time, beat your egg whites and add in sugar. As soon as the sugar mixture comes to 230 degrees, call for your husband to help you pour the hot sugar into the egg whites while you beat the whole time, phew!
I couldn't find the right size pastry tip at the store, so I improvised by using just the coupler and it worked great. Each cupcake got a big "kiss" of frosting and then a dusting of cinnamon sugar with some bronze pearl dust added for some birthday sparkle :)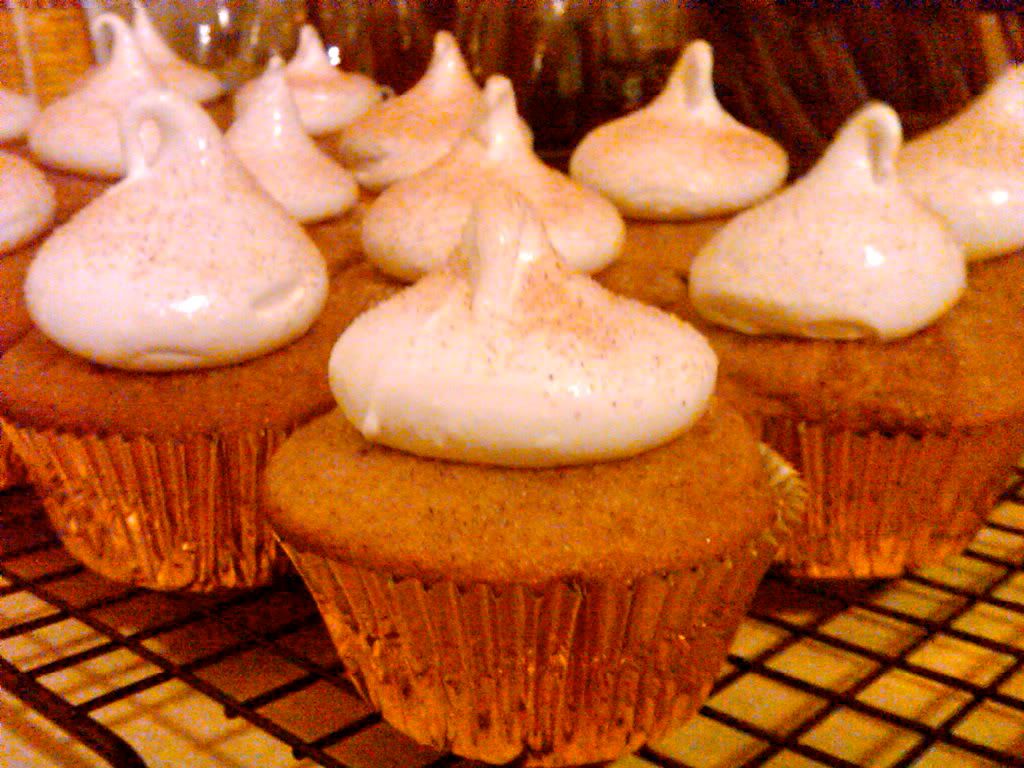 So pretty. At work this morning, they got set up on the Cupcake Tree so we could sing happy birthday and enjoy our 10:30am treat.

Happy Birthday tomorrow, to my brother Jared. I'm so proud of you for all the big gigs you are getting as a film editor!

I'm linking up with Kimba@A Soft Place to Land: