During the planning phase for our T-Day Dinner, Ashley and I wrote up a menu that we could show to our parents. And now I'd like to show it to you!
I started out by making the menu in Word using a cute clipart image I found and the Harrington font. If anyone wants to make their own just comment that you would like the template.
Print and cut out the images. They are about 3.5 inches wide. I then used a pair of decorative scissors to make a zig-zag edge.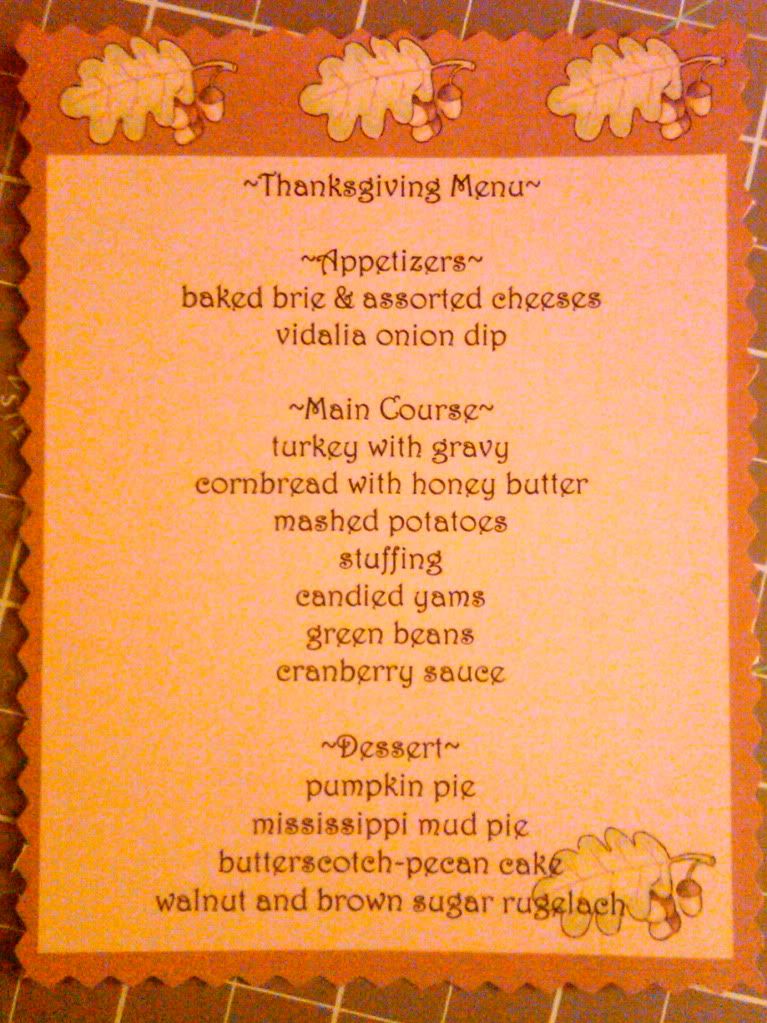 Next, take a piece of 8x8 cardstock and cut in half. Then trim the bottom so that you have a 1/4 inch edge on all sides. Find some ribbon scraps and glue on the diagonal on two opposing corners. I spread some mod-podge on each ribbon piece with a cotton swab, smoothed them onto the cardstock and trimmed the edges flush once it was dry.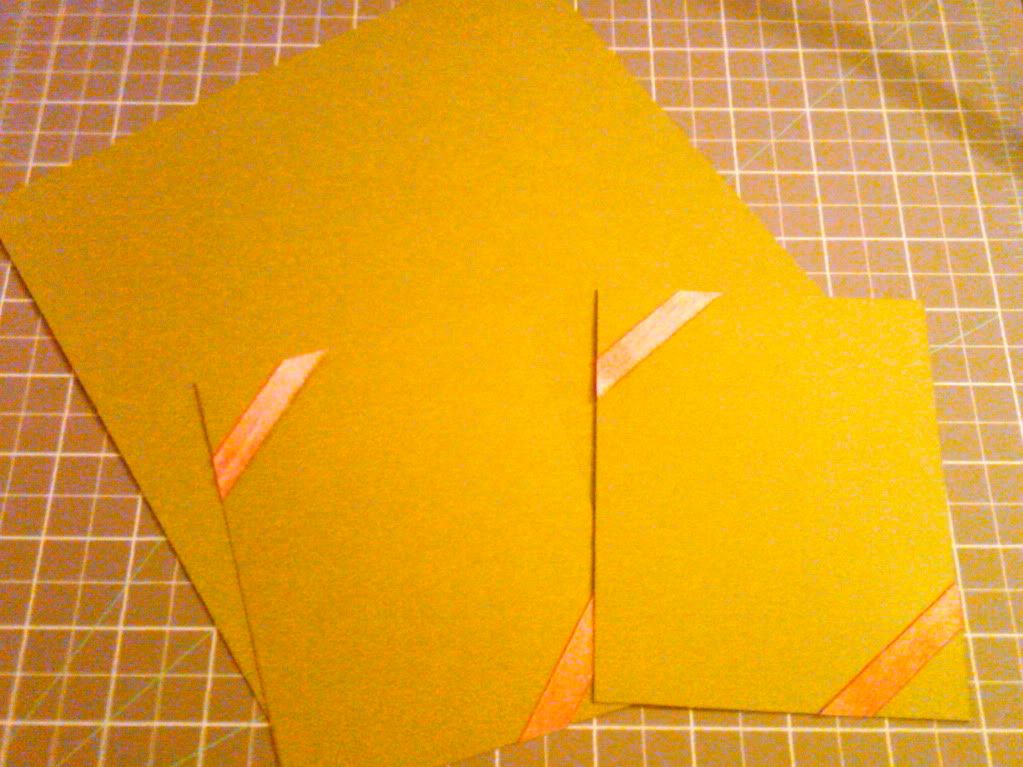 Then attach your menu on top. I used glue dots to adhere it.
You could stop right there, or if you bought fall paper and brads when target turned the dollar spot into the quarter spot (did any of you catch that sale - I was in heaven!!) you can add some more dazzle.

Using the same leaf pattern on my cricut, I cut one at 1 inch and another on blackout at 3/4 inch. Punch a hole on the corner of the light shade of the menu and through the leaves close to the stems - I used martha's 1/16 inch circle punch for a tiny hole. Put the brad through the whole in the smaller leaf, then the larger and then throw the menu. Spread the tabs in the back and your done!!
I made four cards and we are going to set them out with the food on the island and the side console at my parent's house.
I'm adding this post to DIY day at Kimba's and Show and Tell at Blue Cricket.