I know for some it's still to early to decorate for Christmas, but I just couldn't help myself.

Here is the little table in my entryway.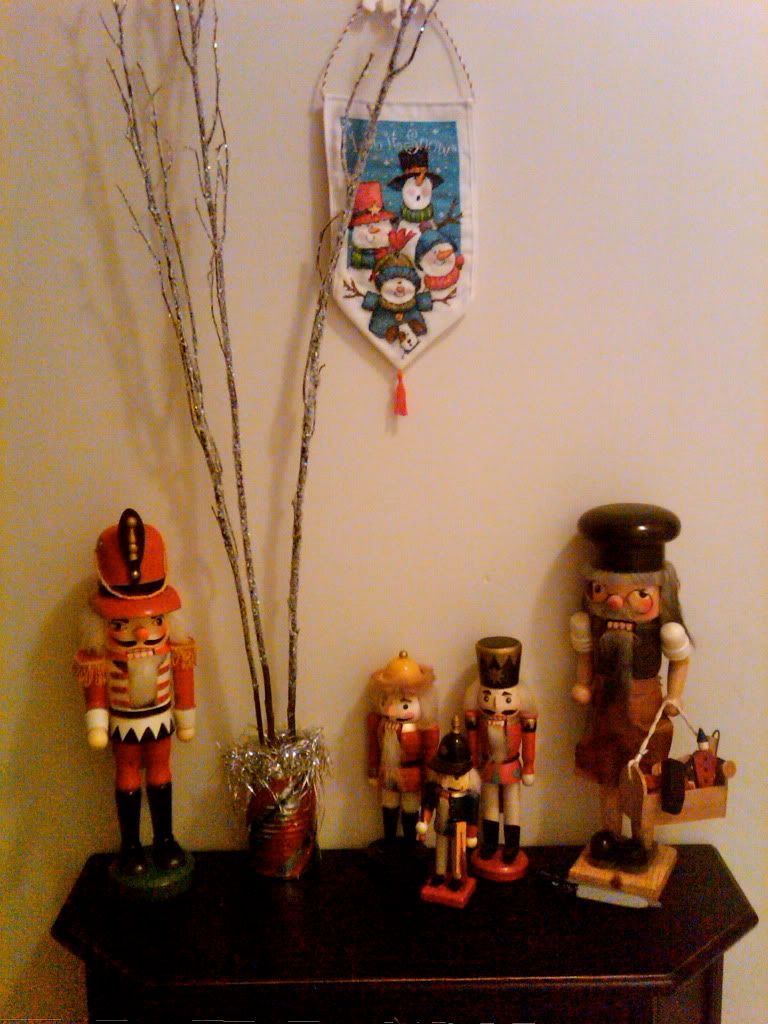 My husband has been collecting nutcrackers his whole life. Those are only a few of the many, many nutcrackers that we have. I put together the branches tonight - I mod-podged some candycane stripe wrapping paper onto a Libby's can (cookies coming tomorrow) and stuck some floral foam inside. I bought the branches at Michael's in 2006 but hadn't found a use for them. I stuck those into the foam and then put some tinsel in to cover the foam. When I have some more time, I'd like to go back and hot glue everything together and neaten the tinsel.

I made the Let It Snow cross-stitch banner over the summer - it's so cute!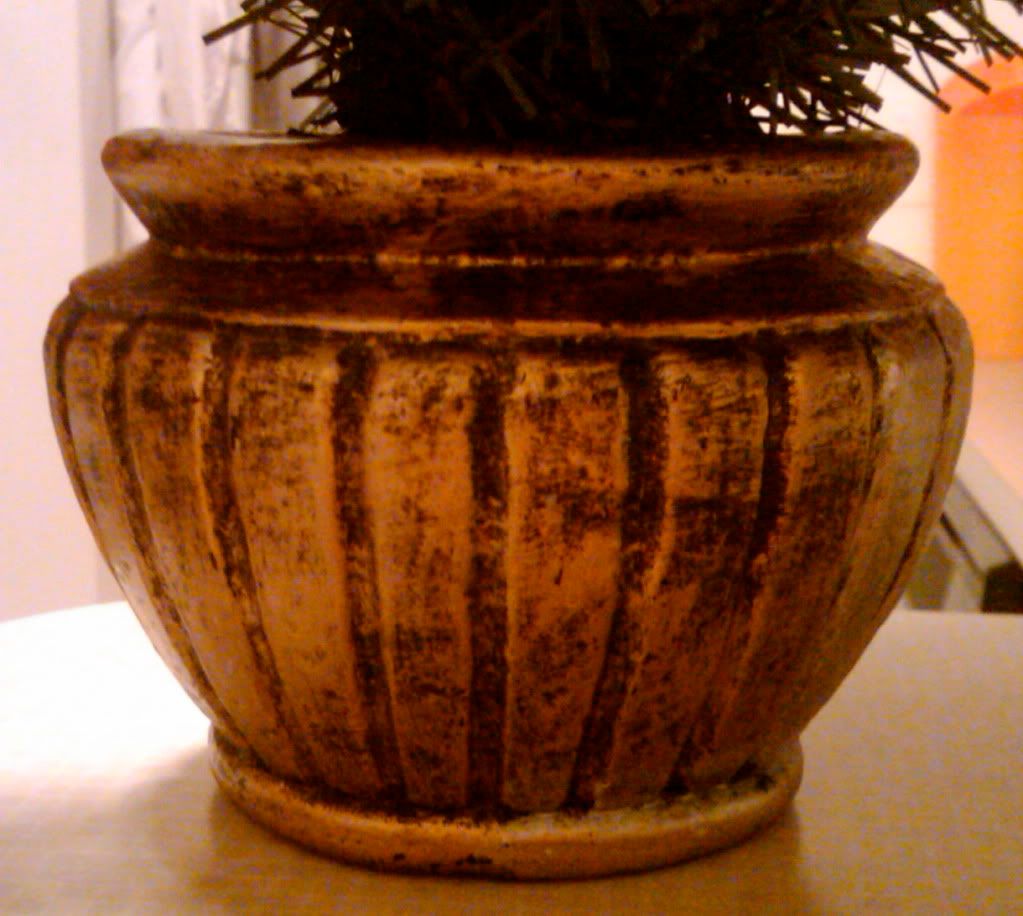 That's the pot of a little table-top tree I have. I don't love the brassy finish, so I used some metallic taupe paint to make it more my style.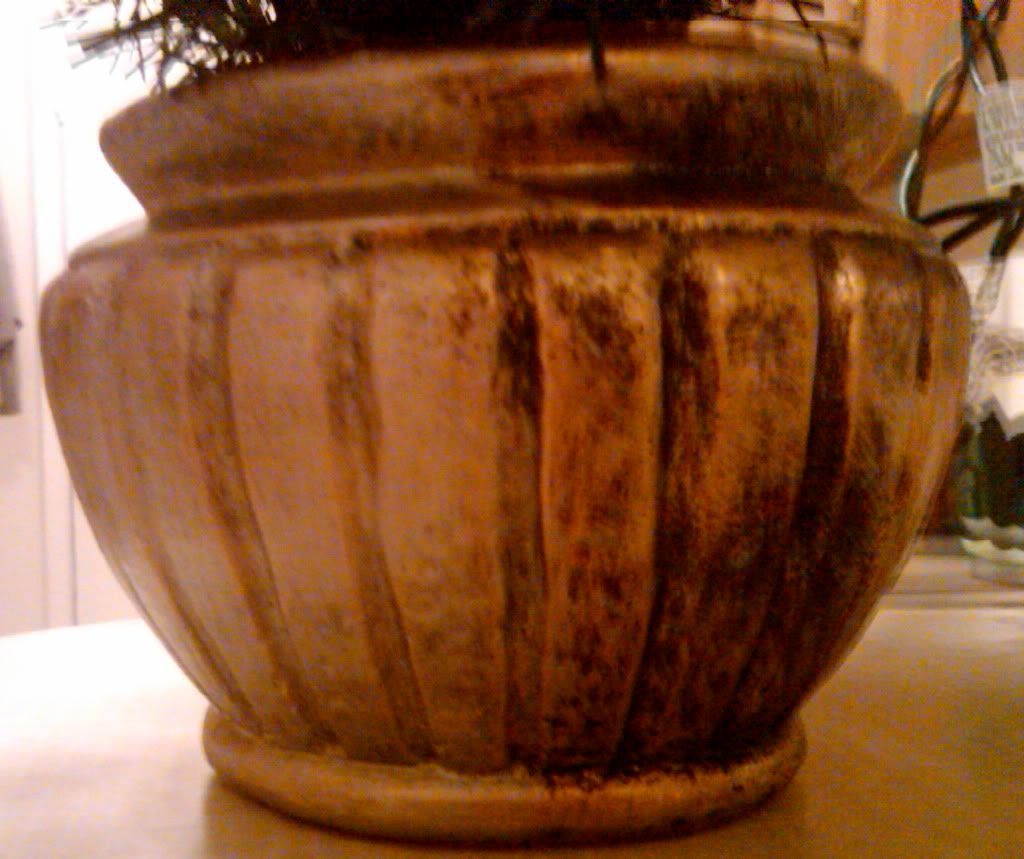 Half-way done, you can see the difference in the colors.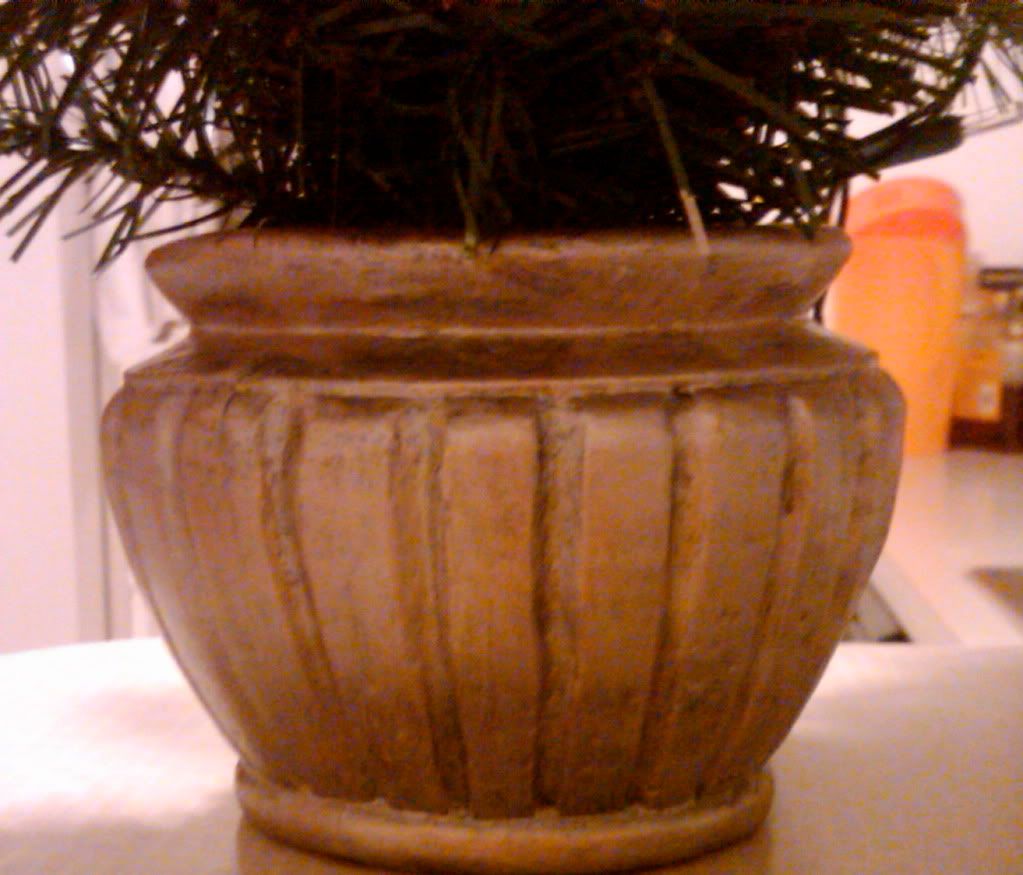 Ahh, much better - and so cute all lit up!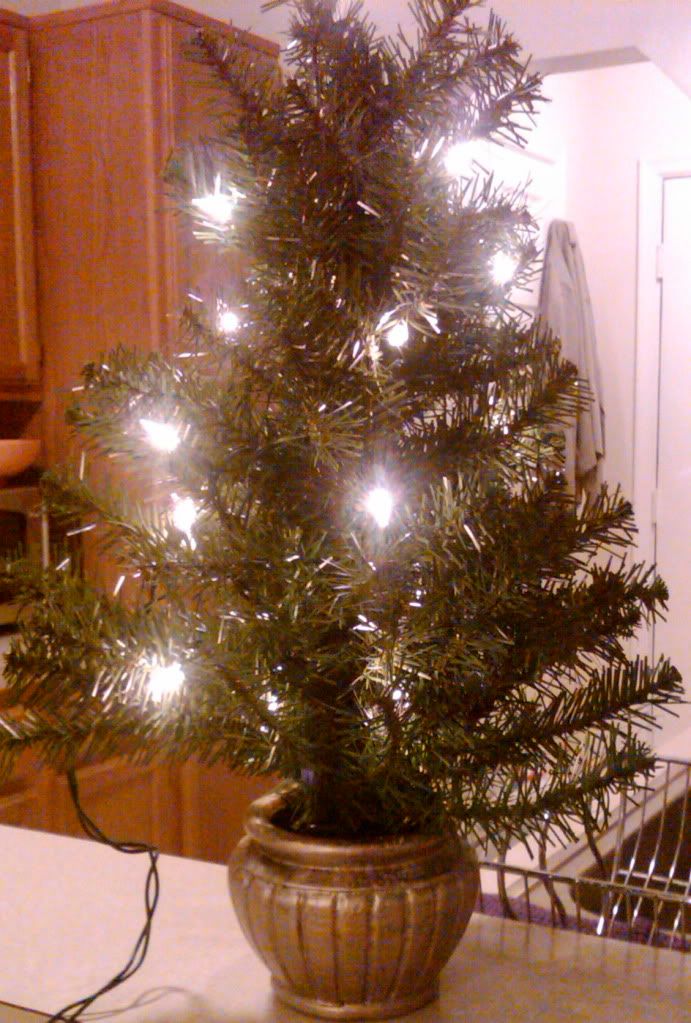 Join me over at DIY Day with Kimba