...or how I turned one necklace into two new pieces.

Yesterday I showed you how I made a pretty, sparkly bracelet from 3 old pieces - a necklace, a bracelet, and an earring.

Today, I've made a brooch and a long necklace from a choker.

I bought this beautiful choker necklace from banana republic about two years ago. This picture was taken after I disassembled the necklace, but this is roughly how it looked. I love the choker as is, but the wire ends were stabbing me in the neck, and it was too uncomfortable to wear.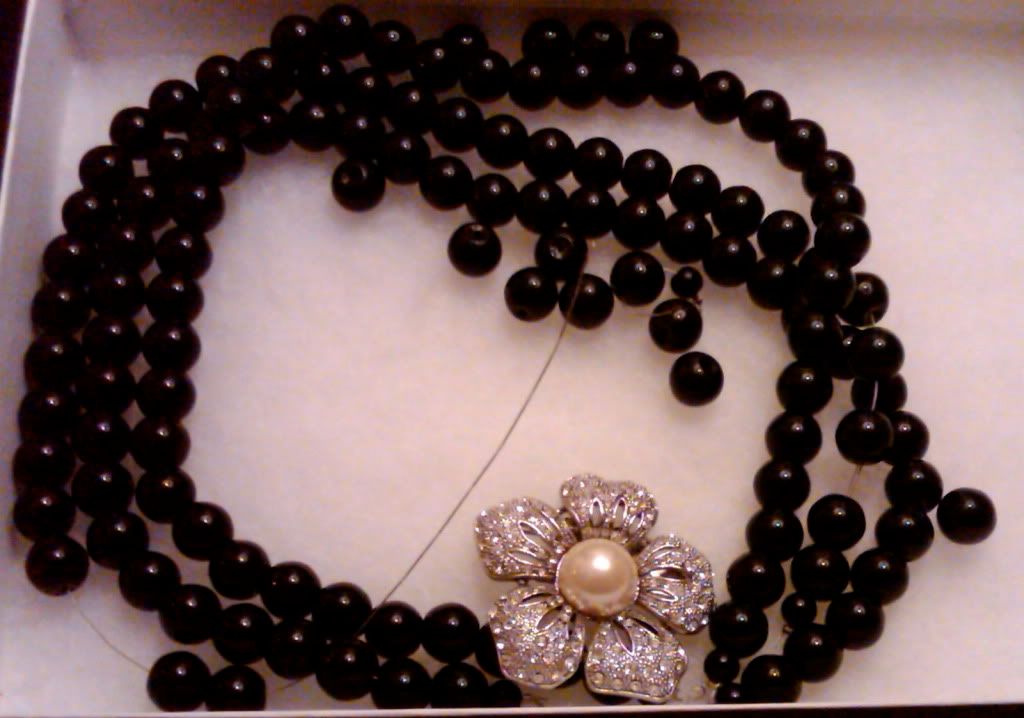 There were holes on the back of the flower where the beads were threaded through, and one day at work, using an emergency sewing kit, I turned it into a brooch. All I did was use the gray thread color and sewed a safety pin onto the back!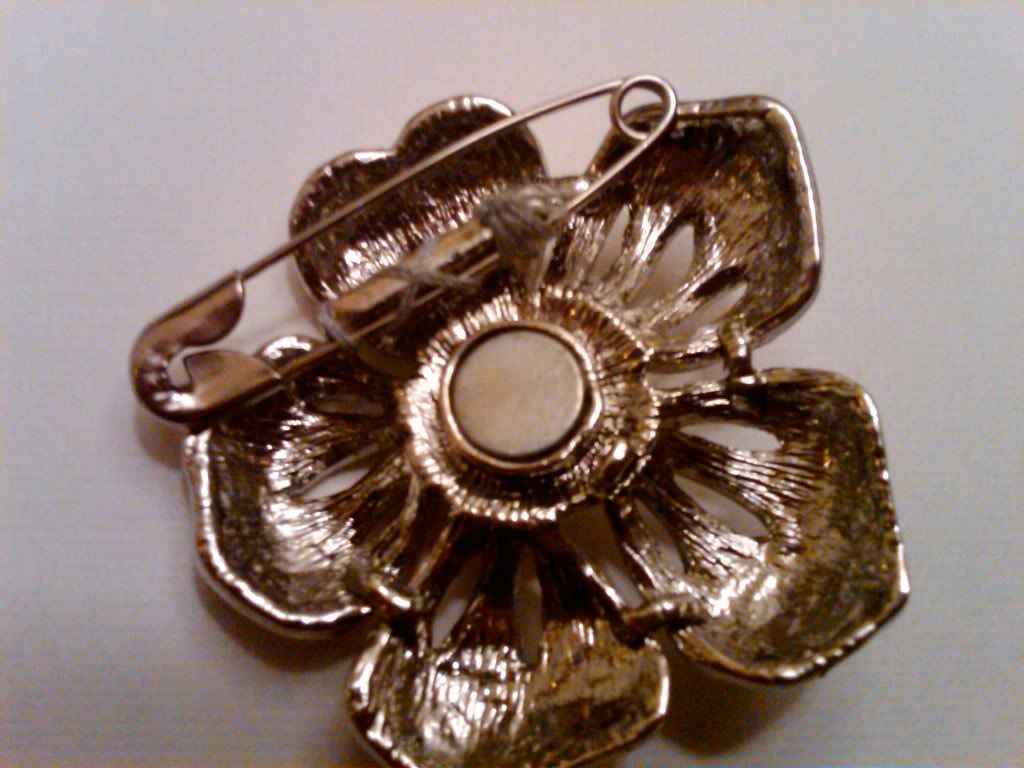 Last night I strung up the three lengths of beads into a 40+inch necklace. My plan was to use cream embroidery floss (if you don't needle-craft you might know it as the string used for friendship bracelets) and knot each bead in place.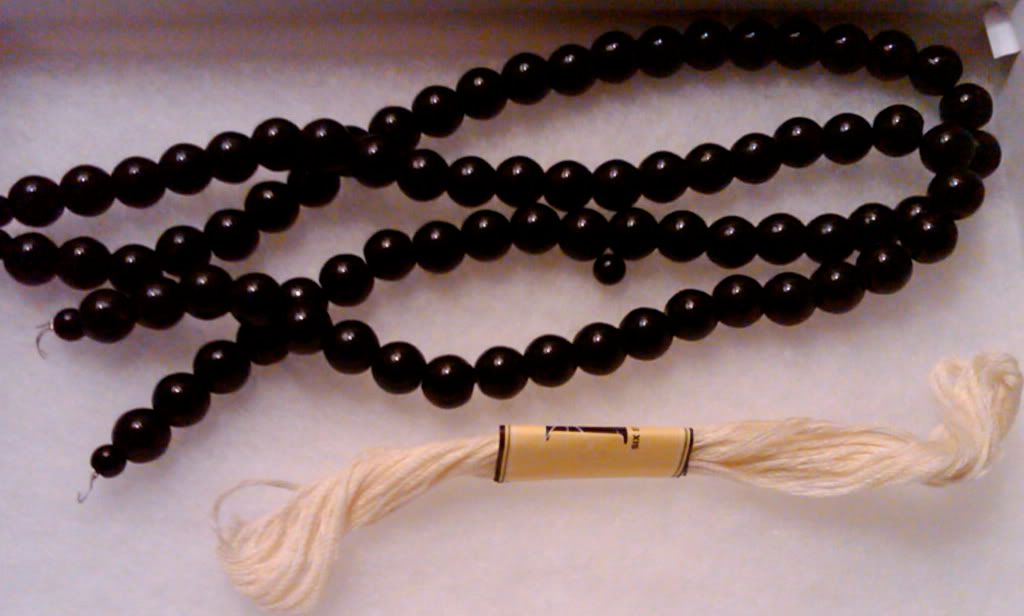 It turned out the holes in the beads were too large and kept going over the knots I made. So I just strung them all on and knotted the ends tightly three times.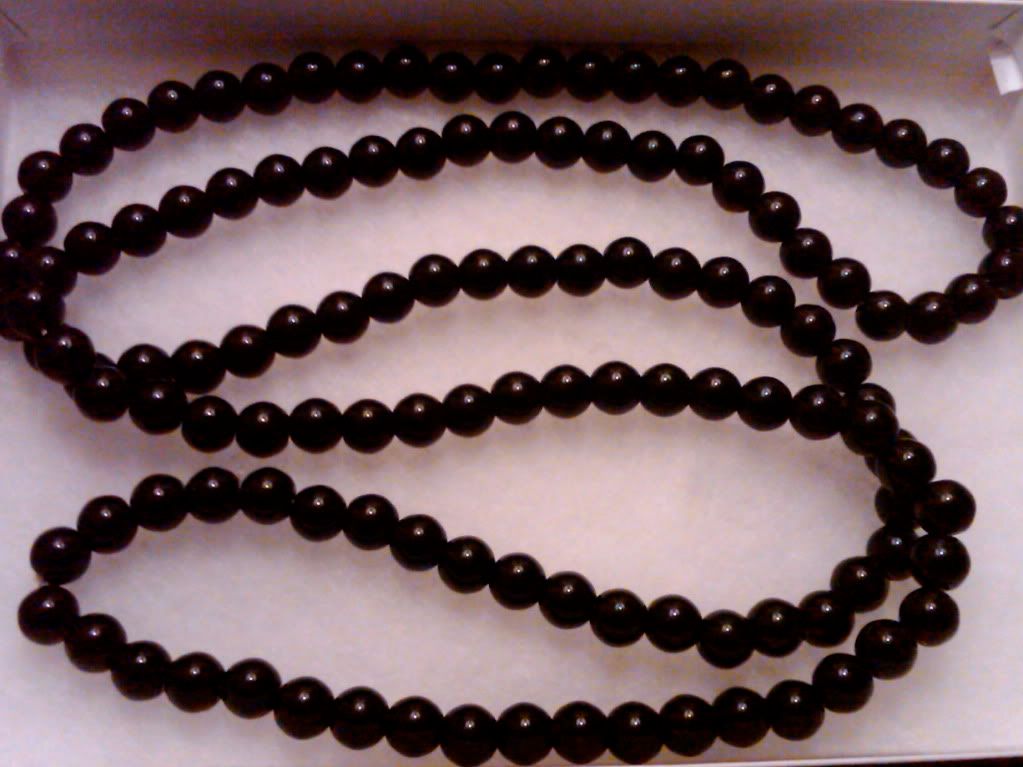 Then for extra durability, I put the thread back through a bead and made that "4" friendship bracelet knot (I don't know how else to describe it) and did that through 4 beads on each side. It's feeling pretty strong and it looks great.

Don't forget to check out the jewelry by my aunt, LaCocoBella - links in the post below and on the sidebar!!

I'm linking up with Kimba@A Soft Place to Land: