Hope everyone had a fun Halloween!

Now it's time to focus on Thanksgiving - yeay!!

My sister, Ashley, and I decided that we are going to ask our parents to make the turkey and we are going to do the rest. Sides, desserts, table-scaping - the works!

In preparation for the big day, I'd like to test out some recipes and flesh out ideas for decorations before traveling to my parents house so that everything goes smoothly.

These were easy and quick to make and could be done right before your family sits down to eat. You could also make them ahead since cornbread keeps just fine for a few days.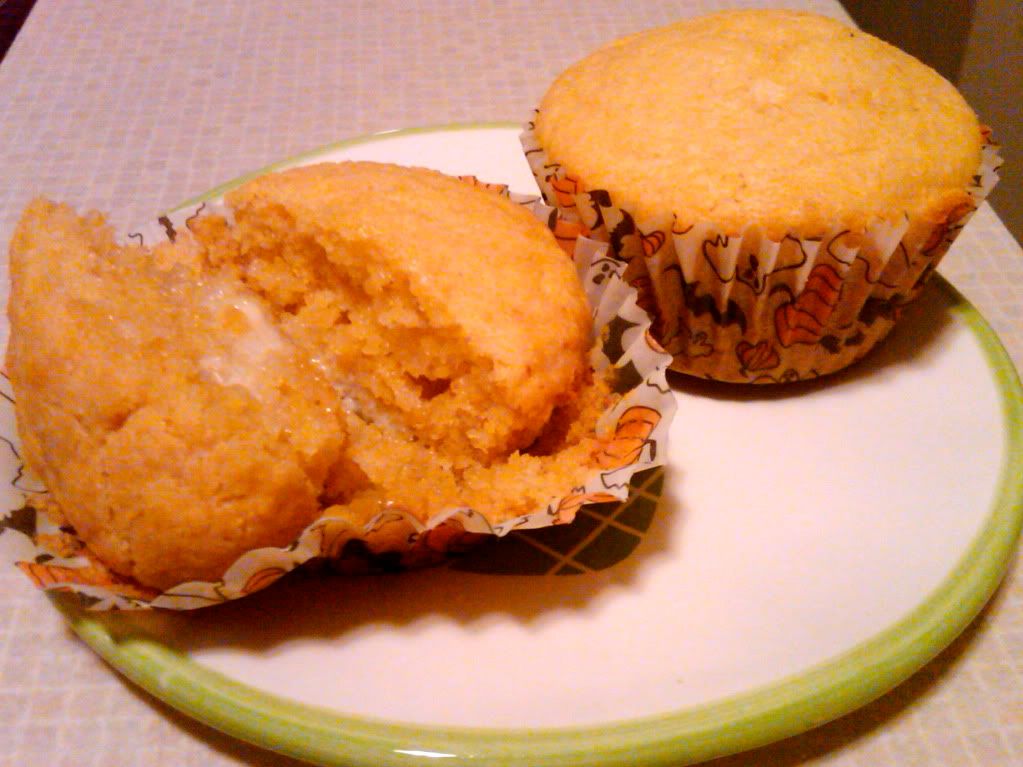 Mmmm, I love my cornbread slathered in butter.