I've seen so many tassels out there in the blog-world that I've been dying to have one of my own.

I wanted to use the medallion part of the earring that I took apart to make my
bracelet
as the centerpiece.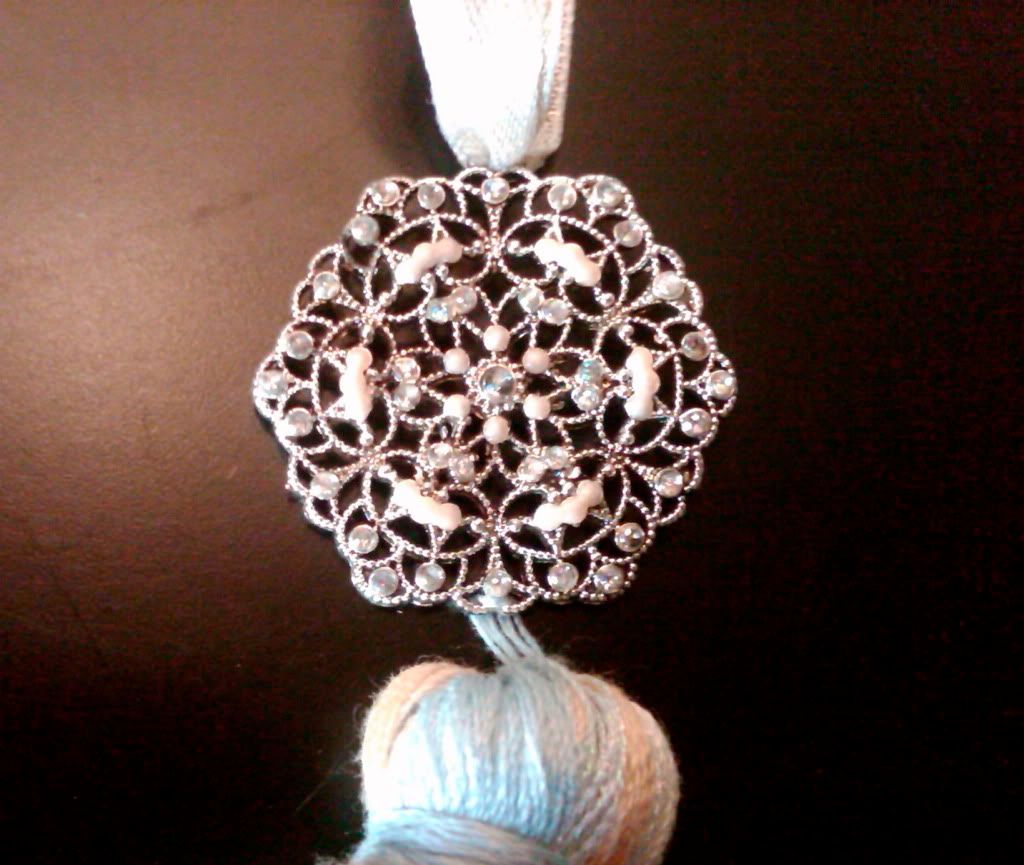 I didn't take any pictures while making the tassel because I didn't know what I was doing. I just took three different colors of embroidery floss plus a little bit of filament and played around with it until it looked OK. I'm happy with how the top came out, but the bottom is a little mangy and the strings are not all the same length. I think it looks cute, and as I've learned from
The Nester
- "it doesn't have to be perfect to be beautiful".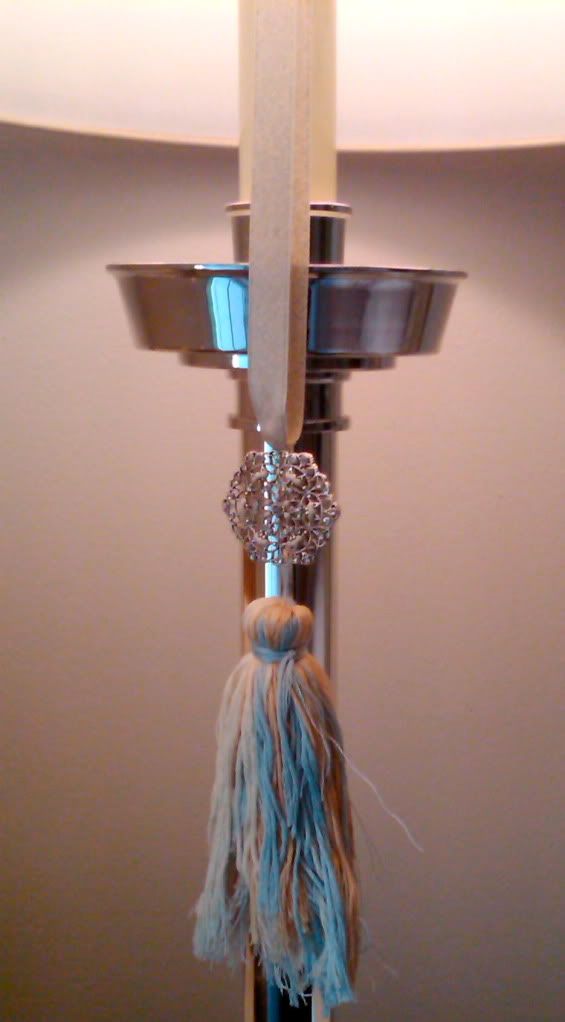 I would love any tips on making a great tassel and I think that I'll just have to keep practicing to get better at it.